What makes a strategy successful? Big picture vision. The marketers that know where their brand story began, where it is right now and how they want it to be perceived six months from now, and six years down the road, are the ones capable of drafting a roadmap that will actually take them to where they want to go. Without this vision, the stream of short-term marketing strategies and clashing campaigns will ultimately hold an organization back from the big vision end goal – business growth.
Want to see successful strategic marketing in action? Here are the 4 B2B content marketing strategy examples that will show you what happens when you take a bird's eye view of your brand's story.
Grange Insurance's Use of Brand Identity
Grange Insurance sells to both individuals as well as businesses but where they exemplify superior marketing vision is with their B2B strategy. What they've done to stand out is to build an iron-clad brand identity – down-to-earth and approachable. They humanized insurance agents. This is no small task for business insurance – a sector known for its dry, confusing jargon and challenging claims processes.
Where Grange's competitors banked on sheer size and business longevity to build trust, Grange does the opposite, talking about their independent, local agents and focusing their content on being transparent, inviting and helpful.
For example, instead of simply talking about their size, they have tons of insurance products to choose from to create a customized business insurance policy – which implies the customer has to figure out what will work for their risk reduction needs themselves – Grange offers to unravel the mystery for the customer right away:

Even though an insurance agent from another company would work with a client in the same way, it is the marketing that distinguishes them. It is a subtle difference but it dictates their entire marketing strategy and can be found throughout Grange's digital presence. Take for example the company's very active LinkedIn page. There are consistent posts, all fitting nicely into the brand persona of being helpful and human, from insightful insurance articles to touching agent videos.

Grange has created an identity as the little guy – the independent company that will listen to its customers' needs. And as such, builds trust. Even though, Grange Insurance is a big, franchise-led company, just like its competitors.
Zendesk's Use of Customer Delights
This B2B company has positioned itself as more than just a helpful business software service, but also a hub for customer relationship building. Is it a coincidence that a company that offers live chat, analytics, and other customer relationship software is also one of the best B2B marketing strategy examples for getting customer delights right? Or – maybe these people really know what they are talking about.
Visit the Zendesk home page and you can download your free eBook, sign up for a free demo and register for the next Zendesk Global conference.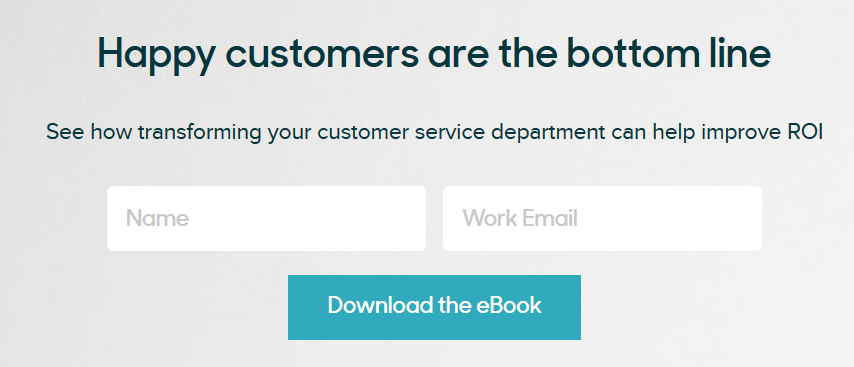 That's a lot to offer from a brand that was still a fledgling startup operating out of a loft in Copenhagen in 2007. Zendesk has grown tremendously in the past decade. From 2015 to 2016 alone, they experienced a year-over-year growth rate of 41.5 percent. Here is a brand that understood the value of customer relationships and applied it to their own marketing strategy. It worked.
On their website, their list of resources is just as long as their products list. An online library that rivals Alexandria, live webinars, training and certification exams. All of this is in addition to the online website content that for many businesses is as far as they go.
Hubspot's Industry Thought Leadership
Hubspot has re-written the rules of B2B marketing strategy. This is the company that came up with the phrase, 'inbound marketing,' and has in so many ways shaped the digital marketing industry.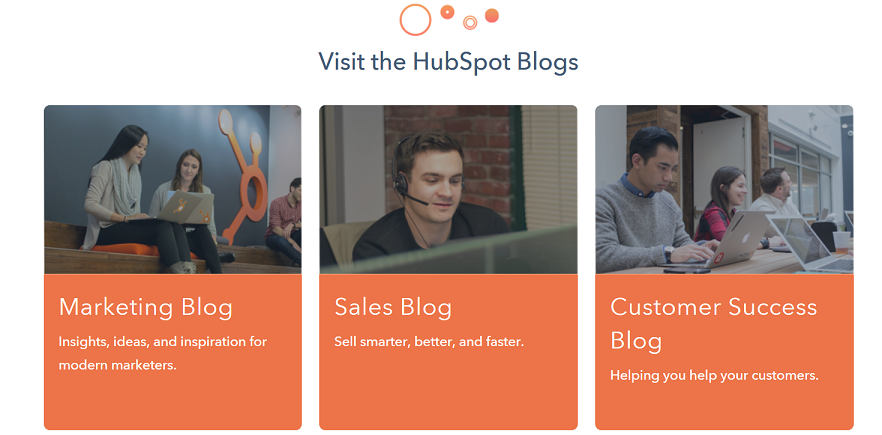 Chance – or brilliant, long-term planning. From free courses at the Hubspot Academy to not one, but three blogs, to the yearly INBOUND conference, Hubspot is the go-to expert for inbound marketing know-how.
Like Zendesk, Hubspot is still a relatively young company. It was founded in 2006 in Cambridge. That year, it managed to acquire three customers. By 2012, the company had garnered 8,440 customers and $53 million in revenue. Four years of webinars, blog posts, live events, and other content later – Hubspot's total revenue in 2016 was $271 million.
Shopify's Customer Support
And then there's Shopify, the Canadian cloud-based e-commerce platform that went from 0 to more than 1,000,000 active users since its launch in 2004. From 2015 to 2016 alone, the company grew by 90 percent, finishing off the year with $389.3 in revenue.
Tobias Lutke, a computer programmer by trade, created the platform that was to become Shopify after he and the brand's other co-founders – Scott Lake and Daniel Weinhand – decided to create their own platform to launch their online snowboarding equipment company. Created as a solution to a lack of e-commerce support, Shopify has been coming up with new and better ways to support entrepreneurs and small to mid-sized business owners ever since.
Their marketing strategy has revolved around building a support framework for their customers:
Podcasts
Videos
Free stock photos
Guides
Forums
Success stories
Blog
App, theme, and hardware store
Network of setup, designer and developer experts to help customers get started
Free tools including a barcode maker, business card maker, and refund policy generator
Basically, they have everything a customer could possibly need, including the ongoing support and help center and 24/7 support.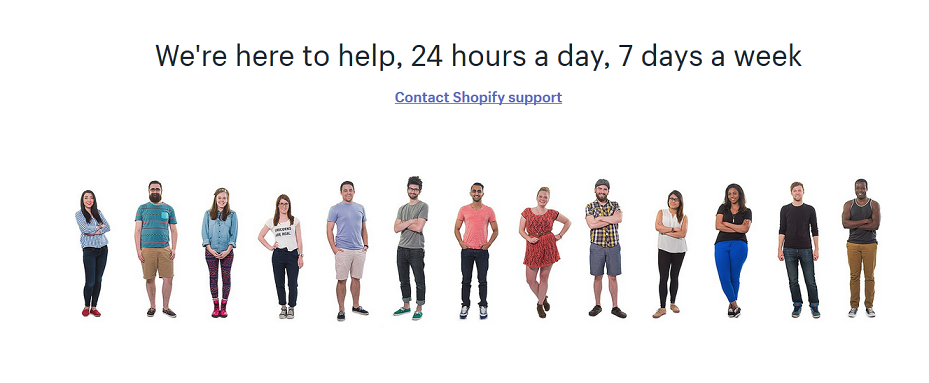 Genius Strategy Equals Mega Growth
These brands all have raised the bar on B2B content marketing. The sheer depth of their content is not something that was created overnight. It didn't just happen because it fell into place. The vision to get from point A to point B via strategic marketing was formed into a plan of action. Then, from point B, you can see points D, E and F. So you start working towards C, with the vision to go even further in mind.
Brands like Hubspot and Zendesk didn't start out with all this rich, well-thought-out content. But they did start somewhere. And they always stayed true to the original vision – offer something customers need and make that need crystal clear.
Image Credit: Joshua Ness on Unsplash