Listen. Well, that's what your target market may be doing right now. Listening to an interesting podcast on their smartphone or tablet.
Podcasting is still a small piece of the content marketing pie overall. As of 2015, only half of all Americans even knew what a podcast was. Still, this certainly is a medium to keep an ear on. According to content marketing institute, Podcast consumption is on the rise, with a 23% increase in listening between 2015 and 2016 – and a 71% jump since 2013.
Even though podcasts aren't new – they've been going strong since the early 2000s – they never really took hold until now. Most notably in the past three years, there have been a handful of wildly successful efforts and growing interest with everyone from Buzzfeed to the Wall Street Journal creating audio content of their own. You may even listen to a few great marketing podcasts yourself.
What's Driving Audio Content?
The trend is being driven by two factors. One is mobile usage. People are listening to podcasts on the go. With mobility, listening to podcasts has suddenly become remarkably convenient, launching this content form into the present day as the original podcasters, like Dave Winer and Christopher Lydon had intended.
Listening is, quite simply, one of the most practical ways to spend the modern phenomena we all experience almost daily: spacious time – waiting at the doctor's office, sitting in traffic, or going nowhere on the elliptical at the gym. You can daydream or meditate, feel frustrated because you aren't really getting anything done, or, you can listen to the latest Freakonomics episode.
The second is quality. Big brands are already taking advantage of this still nascent evolution in content marketing, with companies like GE, Netflix, and State Farm all investing in high-quality audio content. But, they aren't just dishing out audio and infusing it with promotional material and direct brand messaging, as many brand blogs have done. They're partnering with creative audio creation companies who know how to tell a story. Setting the bar high from the outset is helping to drive interest in this previously shrugged off marketing medium.
The Art of Branded Podcasts
We're talking Huxley's Brave New World and Yours Truly, Johnny Dollar type of fascinating content. "The creative bar for branded podcast is much higher than blogs or other online written and snackable content…I don't think as many brands are going to be able to make that commitment," says Shoshana Winter, the Chief Strategy Officer for Vizeum.
The major brands who are jumping into podcast marketing are clearly well aware of the ad-weary consumer. They realize they aren't going to get anywhere with a long commercial. People may watch a minute-long promotion video if it's good enough, but no one's going to tune into a half-hour audio episode if it even smells like an ad.
The solution – create audio content that begins with answering the question, what do they want to hear?
Open for Business, a branded podcast for eBay, created by Brooklyn-based audio company, Gimlet Creative, is an excellent example of offering a company's target audience something that can improve their lives. A podcast about building a business from the ground up is something that seamlessly fits into the interest spectrum of one of eBay's targets – fledgling entrepreneurs.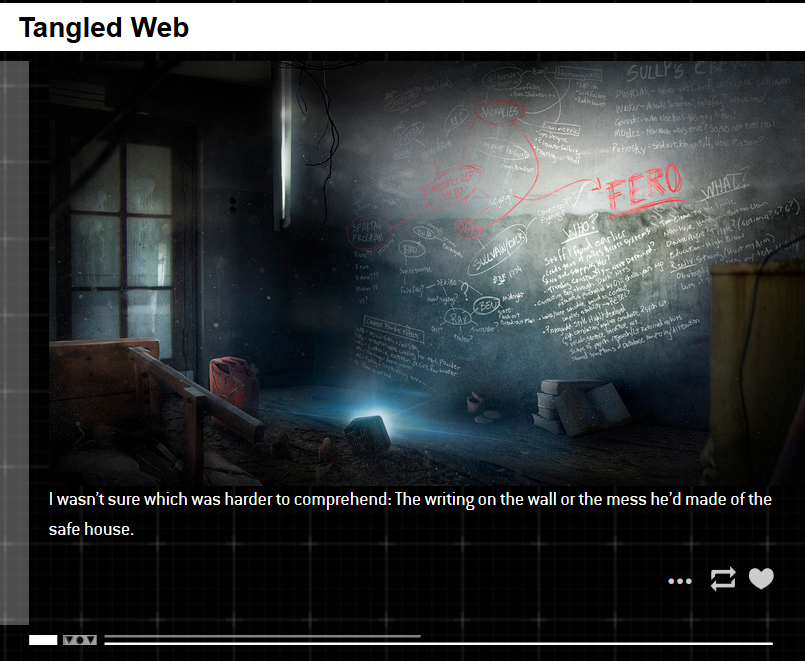 It's a little easier to create podcast episodes that listeners will fall in love with if you already have a strong story line as a foundation. Microsoft's Hunt the Truth was created as a narrative that took place within the universe of the popular Xbox video game, Halo. Designed as part of the marketing campaign for the release of Halo 5, the podcast ended up generating more than 5.5 million listeners in the first two seasons and won a best of award on iTunes.
Another success story is Shopify Masters, created by Pacific Content for e-commerce software solutions company, Shopify. Again, there are zero ads, although the show is in itself artful content marketing. Listeners, aka Shopify's ideal buyers – those who already have or are in the process of setting up an e-commerce site – can listen to episodes like, 'The Facebook Video that Turned 5 Million Views Into Over $200,000 in Sales' and 'Courting VC and Angel Funding to Scale a Food Startup to 40 Employees.'
What Makes a Podcast Listenable?
While big brands with big budgets have a clear advantage, publishing compelling, worthwhile podcasts is in the hands of content producers big and small. NPR produces some of the most popular podcasts around. Take Planet Money for example, self-described as "Imagine you could call up a friend and say, 'Meet me at the bar and tell me what's going on with the economy.'"
Stuff You Should Know by the website and virtual answer box, HowStuffWorks, is another popular choice among podcast enthusiasts. This podcast was nominated for The Webby Awards as one of the best podcasts of 2016, along with the thought-provoking podcast on the 'unnoticed architecture and design that shape our world,' 99% Invisible.
What do these audio shows have in common? They are really interesting, educational, and enjoyable. Now, imagine a financial agency producing something as value-driven and fun to listen to as Planet Money. It is through creating really good content – just as with blogging and video – that attracts an audience, gets people to subscribe, and establishes a business as an industry leader and a trusted ally to target buyers.
Are You Ready to Start Talking?
Marketers today can create quality audio shows with all the software and tools that are available. Without a lot of background knowledge, content can be recorded with basic software like Total Recorder or Audacity, edited in a program like GarageBand, hosted in the cloud with Libsyn, and set to iTunes and other platforms. And, you'll need a microphone.

Whether or not a podcast is a smart move depends on a lot of factors.
Do you have the time and resources to branch out to audio?
Would your audience enjoy podcasts? What style of content would they prefer?
Are they already listening to other audio shows by other publishers?
Would audio content reach out to more of your target audience, perhaps attracting those who aren't interested in reading a blog or watching video content, or who simply don't have time to?
It is something that, as with your tri-weekly or weekly blog posts, it is important to commit to. Setting up an editorial calendar and promoting on social media channels can help to build that subscriber list – and generate some great leads. And, as with all content marketing, it will take time, effort, and creativity to really craft an excellent show that people look forward to listening to.
But, if the podcasting trend keeps moving skyward, developing your podcasting skills now may help your content stand out in the future.
Image Credit: Pixabay