Twitter is losing ground in the engagement game. Recently, it was revealed to be the worst social media channel for engaging consumers. Instagram, and to a lesser extent, Facebook, LinkedIn and Pinterest are much more effective according to TrackMaven's 2017 digital marketing analysis.
Twitter also developed a bad rep when it became overshadowed by Snapchat, motivating concerns that Twitter was no longer able to compete with the more modern social media sites, especially with millennials and generation Z users.
Time to lay off Twitter and push those Instagram profiles to the front of your social media marketing strategy, right?
Hold your horses. Just because some companies are gaining serious traction with the newer social media platforms, doesn't mean Twitter has lost its value or that the alternatives will make your marketing more effective.
Remember the fallacy of composition from economics? Just because a farmer is better off planting corn, this doesn't mean other farmers will be better off planting corn as well. In fact, more farmers planting corn based on the first farmer's success – rather than their own circumstances – will yield a negative result for everyone because the market will become saturated with corn.
It's the same for digital marketing. Being aware of trends and using this information strategically is wise. But, following the steps of other marketers to achieve the same level of success isn't strategic.
The slide of Twitter is a reason to evaluate your social media strategy, especially if you aren't meeting your goals for engaging your customers and for customer retention. It's not a reason to start the dangerous game of writing off one social media site for another.
Twitter is still one of the best channels for making brand updates and announcements, promoting events, and for capitalizing on the real-time events to make those brilliant, lighting quick marketing moves. Yes, I'm talking to you, Oreo cookie.
It's also great for building trust with your buyers through authentic customer service interactions. Brands receive tweets all the time from customers voicing their concerns, feedback, and questions. Research shows that responding doesn't just have the power to make a brand more likable. Tweeting a response correlates with a revenue increase.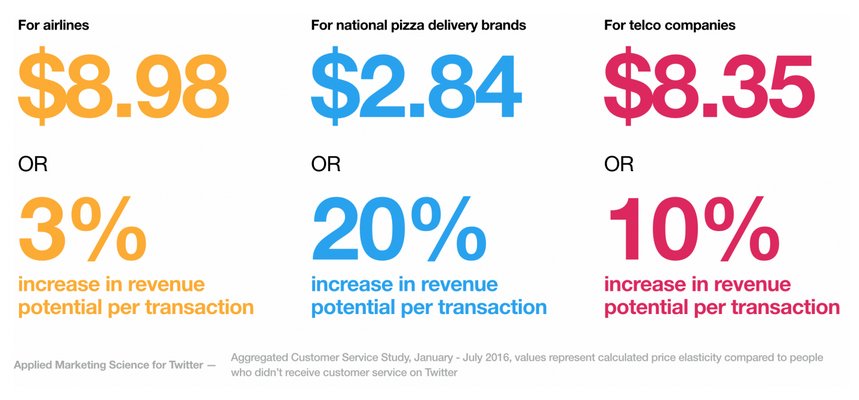 Whether Twitter is one of your brand's strongest digital assets, whether it has a supporting role, or even a one-liner in your overall digital strategy, depends on the dynamic between your brand and your market. If you believe Twitter is a useful social platform for engaging your customers, you don't have to give up on the blue bird and prioritize other, newer platforms just because that's working for other brands. There are still many brands who are successfully marketing on Twitter.  If you want to know how to make your Twitter account shine out in an Instagram world, these businesses will give you some food for thought.
American Airlines
One of the largest airlines in the US, American Airlines leverages its Twitter page to appeal to its diverse consumer base by revealing a very human face. They do this well by using several techniques.
Profiling individuals who work for the company
Sharing their own community initiatives like #LetGoodTakeFlight
Participating in other progressive social movements like #smartgirl
Posting on current events that everyone loves – there's a lot of football on the AA Twitter feed
Using a sense of humor throughout their posts

What a smart move for American Airlines. With airfares always getting higher and delays, unsavory airline food, and cramped cabins becoming the norm, using Twitter to create that warm, down-to-earth, feel-good impression is ingenious. Another reason AA's Twitter usage is so impactful is that their entire page is customer-centric. The theme of "there are one million and one reasons to like us" never lets up.
General Electric
Technology that helps to make the world that futuristic reality we've been pining over for decades through sci-fi movies and Microsoft ads is extremely appealing. The one where clean technology and smart innovations create a peaceful, progressive society, as opposed to the post-industrial, post-nuclear muck we're still wading through. We're all waiting for that, and General Electric knows it. GE does an excellent job of creating a home for this march forward on its Twitter page.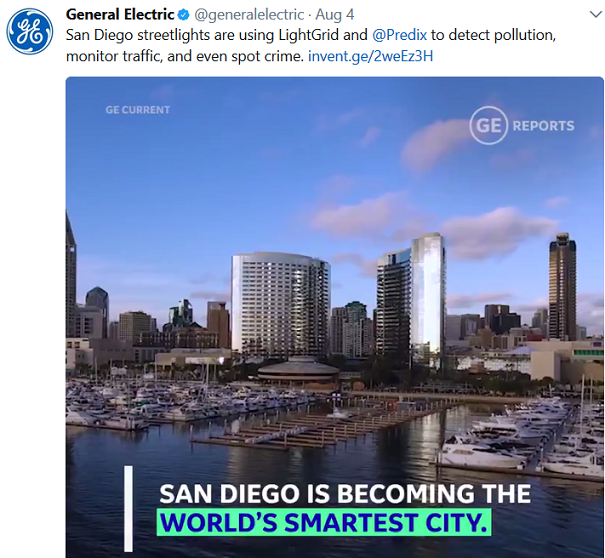 You'll find consistent video posts showing us the steps towards a brighter future with green energy innovations, smart cities, speed trains, and next gen medical research. Talk about a drip feed of really amazing tech that social media users would want to share with their friends on Facebook or other social profiles. The Envirobot, for example, is a robot eel that swims through the water to detect the level of pollution in the water – how cool is that?
Starbucks
Starbucks uses the retweet feature like no other. The result? Half of the Starbucks social media promotion on Twitter is performed by the most powerful voices for any brand – other customers.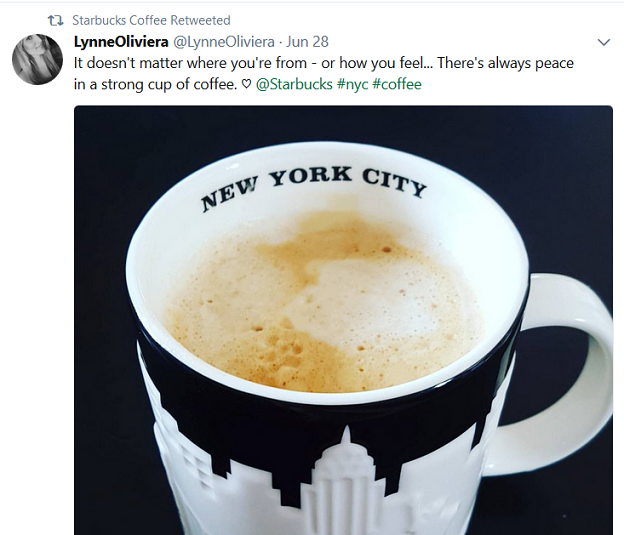 Sprinkle these well-placed brand ambassador shout-outs within the coffee company's own enticing product photos, deals, and announcements, and you have one effective relationship-building digital asset.
R/GA
NY-based ad agency R/GA takes a creative approach to its Twitter usage. The posts are self-deprecating and hilarious, poking fun at social media marketing, New York, and life in general.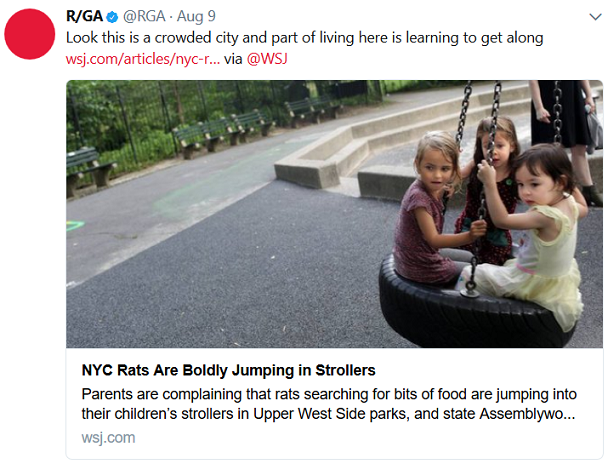 The beauty of this approach is that it's engaging because it's refreshing. A cutting-edge ad agency should take a cutting-edge approach to Twitter to earn those retweets, likes, and shares across social channels. Other brands shouldn't follow the same approach, but rather define what effective and out-of-the-box means for them. This goes back to the fallacy of composition. It works because it works for them, not for Citibank, Dunkin Donuts, or Apple.
What works for your business depends on your customers, your industry, and, most importantly, the personality of your brand.
Twitter is about sparking conversation. It's a very personable platform. The brands that can be themselves, whatever that means – whether it's projecting an approachable persona in an unapproachable industry, being fun and supportive, edgy and ridiculously funny, or inspiring the world – are the ones who are still successfully marketing on Twitter.