Content marketing at its best will draw you in without you even realizing what hit you. Nowhere is the power of good content more apparent than in the unsexiest of industries – finance. It's not overly challenging to make fashion brands or vacation destinations appealing. But tax accounting? Now that takes skill.
When marketers can make car insurance and debt consolidation sparkle, they've proven themselves to be masters of their trade. Here are a few B2B content marketing examples from the finance industry that truly shine out.
Progressive Insurance with the Perfect Brand Persona
Outdoing even Geico's strangely adorable mascot, the Geico gecko, Progressive Insurance has created a masterfully appropriate strategy led by the company's helpful and insurance-loving brand personality, Flo. They've projected an over-arching theme of friendly, flawless service. It starts with Flo, but it resonates through every piece of content.
An Instagram account filled with examples of corporate social responsibility.
A clean website design with minimal text, just plenty of clear CTAs and Flo with her trademark starched white uniform and cherry red lipstick smile.
An easy-to-use app for customers, with intuitive features and Flo's smiling face
Video marketing featuring ever-perky Flo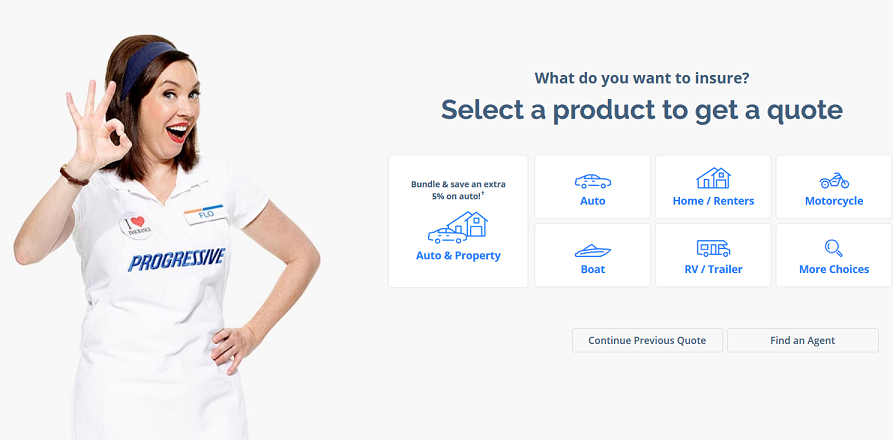 There's a clear message woven into the entire Progressive content strategy: Relax, Flo's got you covered. She (and by extension Progressive) will get you perfectly tailored coverage because of a sincere passion for risk-reduction, nothing else. It's pure, simple, and unobtrusive.
Accredited Debt Relief with Seamless Social Proof
Accredited Debt Relief, a debt consolidation company, pulls all the stops with social proof and influencer marketing techniques to build confidence and trust with their content. They even offer a free calculator to spell out exactly what a customer's experience will be when using Accredited's services.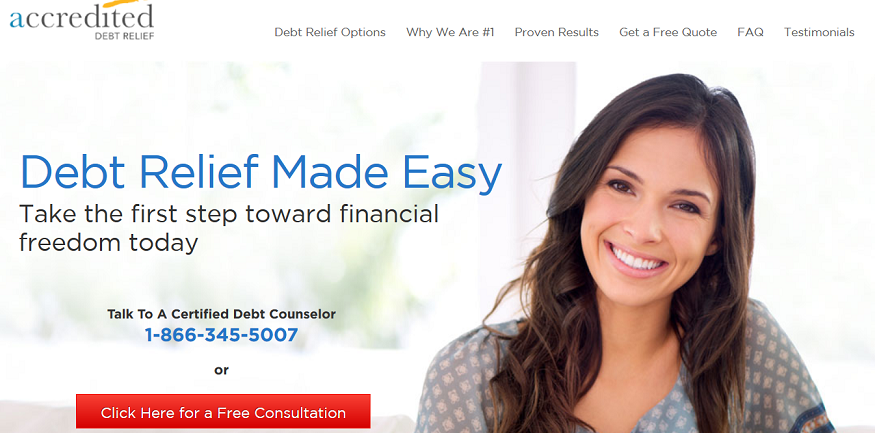 And, like Progressive, even the brand name hints at the experience a customer is supposed to have.
This content message addresses their target buyers' pain points of anxiety and uncertainty: Not sure how to get out of debt? Don't worry. Here are the industry awards, client testimonials, proven results, and even a Shark Tank TV star to tell you Accredited Debt Relief is your ticket out of debt.
Discover Financial Services with Customer Focus
Discover's content strategy is very people-forward. You won't find UVPs and a run-down of the company's philosophy with this financial company. Everywhere the customer runs into Discover, they are met with nothing but benefits for them.
A blog for 'your financial well-being'
Free FICO credit score – even if you aren't a customer
Free personal data security alerts
A brand Twitter account where users can have their customer service issues resolved
Even the brand's credit card design puts the customer first with metallic pink, purple, gray, or blue credit cards – who wouldn't want to carry one of those?
This buyer-centric content model positions Discover as a trustworthy brand that is setting the bar for giving customers more. That's brilliant marketing for a credit card company. Why think about high interest rates when you're getting so much love?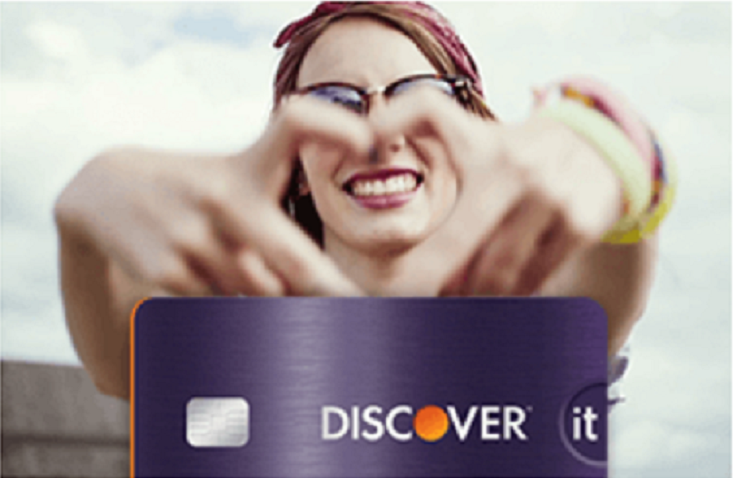 Deloitte Accounting with Customer Delight
You wouldn't necessarily think of a business tax and advisory firm as a leader in delivering customer delights. Deloitte's marketing team are masters at customer relationship building. And they do it the hard way. Their strategy involves in-depth, informative content, not loyalty programs and discounts.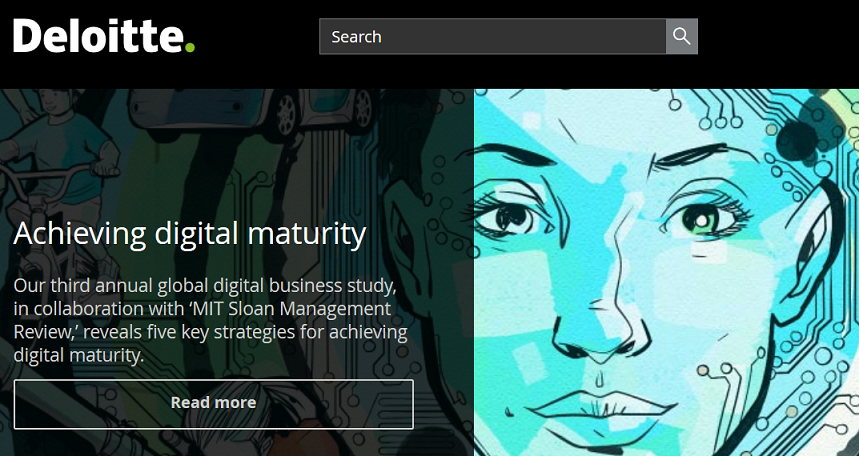 If you want to know how hard you could be working to convince your existing customers and qualified leads your brand is worthwhile, explore Deloitte's content.
Real-time industry conversations
Webcasts by thought leaders
Subscription email newsletters – they have several to cater to varying customer interests
A free online accounting library
A free standalone website dedicated to covering accounting news
A useful blog fittingly coined Deloitte University Press
Active social feeds across all the company's social media accounts, including a great example of  B2B LinkedIn marketing in action, as well as direct links to the company's leaders' Twitter accounts, a subtle tactic that fosters a sense of community with the brand while also establishing the management team as industry experts
Ally Bank with Fun and Engagement
Ally Bank went the fun, make-the-customer-smile route with their content marketing. As a leading online bank, Ally caters to budget friendly banking for customers who are comfortable managing their finances without the traditional brick and mortar experience. They veered on the (relatively) untraditional side with their content.
Their website still follows the conventional professional bank format with service overviews, free financial calculators, rate comparisons, and plenty of CTAs, but Ally has thrown in quirky purple headlines, paired with images of similarly quirky people to add an edge of fun to the brand. By standing out, even slightly, Ally instantly becomes more interesting than its competitors, while still conveying a professional, dependable banking service.
The fun really begins when you branch out to Ally's social media channels. Customers will find an Instagram page filled with images of employees having a great time joking around at work, metaphor-rich Facebook posts, and some of the funniest marketing videos of 2017.
Morgan Stanley with Brand Community
You could spend an eternity in the world of Morgan Stanley. This financial firm has created an immersive brand community with its content marketing. Consumers won't just find helpful articles on investing and saving. The Morgan Stanley website and social media platforms connect customers to videos, podcasts, and blog posts on the current global zeitgeist.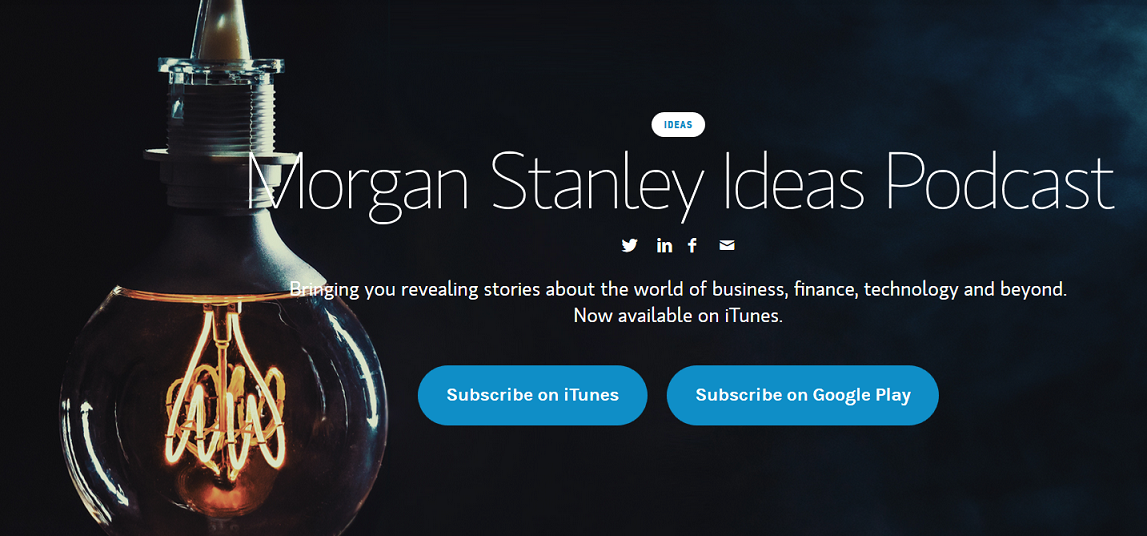 Technology, the environment, business, energy, healthcare, behavioral economics, global trends, and of course, wealth management – it's all laid out for their audience, providing curated insights for people who want to know what's going on in their world to better manage their money. Their whole strategy, from the Ideas podcast to the Twitter feed, screams thought leadership. Want to be in the know? Join the Morgan Stanley camp.
No Brand Has the Excuse to Be Boring
These content marketing examples show what can be done with imagination, an understanding of the market, and wise usage of the tools in a content marketer's toolbox. It doesn't matter what the industry is, but rather how creative and relevant the marketing is. Even accounting can captivate with the right content.
Who ever said numbers were boring?