Much like a chain restaurant or an email list, as the quantity of blog posts goes up, the quality often goes down. It's just too difficult for most teams to churn out a massive amount of content while maintaining that special something that brought their audience in in the first place.
The entire industry is suffering from bad content. And I'll be the first to say, everyone is guilty. Marketers and editors get tired, overwhelmed, or under-funded, and the result is bad content that no one wants and no one reads (and a wasted budget to boot).
According to Content Marketer extraordinaire Ann Handley, there are three ways to fix bad, boring content marketing. We need:
-BIGGER stories
-BRAVER marketers
-BOLDER writing.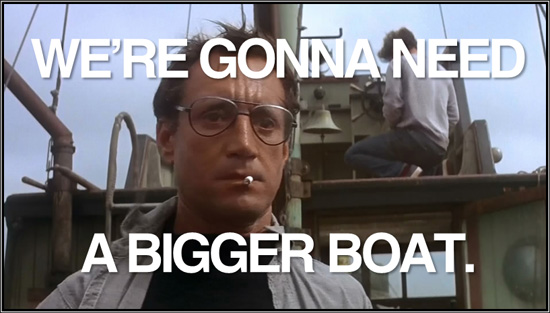 As many of you know, only 30% of B2B brands KNOW their content is effective, and many marketers complain that creating engaging content is their top challenge. But "engagement" is more about brains than budget, says Handley.
Better Storytelling
A great example of solid brand storytelling is Handley's: "Beer Koozy: A Love Story."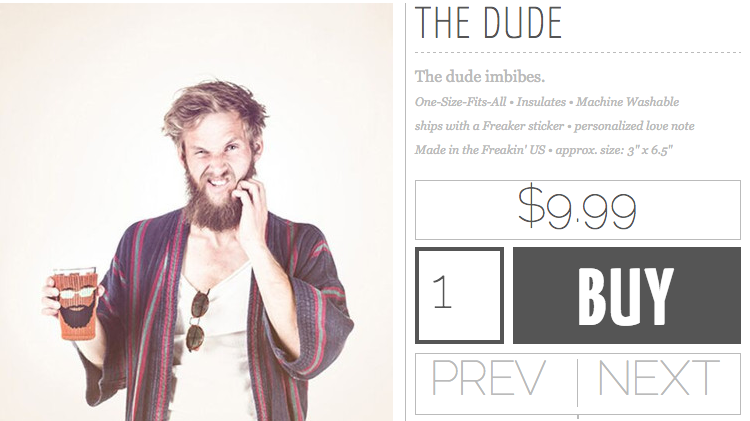 Look at that #flawless copy! 
Handley's brother loves to drink craft beer, but struggled to find a koozy that met his needs and didn't look like crap. Then he discovered Freaker. From their copy alone, you can tell why this company inspires fans and is worthy of a case study:
"Freaker USA quickly grew to be the global leader of preventing moist handshakes and sweaty beverages. They aren't just selling you their fit-everything product, they're giving you an invitation to their party – a starter kit for a new lifestyle. The Freaker isn't a strike-at-the-wind attempt to get rich, it's the background music to a never-ending journey. Infusing life, style and functionality into a drink insulator."
Handley notes that anyone can make a product, but your story is what sets you apart. Your content should make you feel #SquadGoals as her kids say. To tell an amazing story about your brand, you need brains, heart, and guts – and effective content marketing takes all three. The bigger the story, the more people you can convert to your #squad like all of the beer nerds obsessed with Freaker.
Blue Bottle Coffee
Blue Bottle Coffee has a rabid fan base, and despite costing far more than the average cup of joe, it still inspires lines out the door in most locations during caffeine rush hour.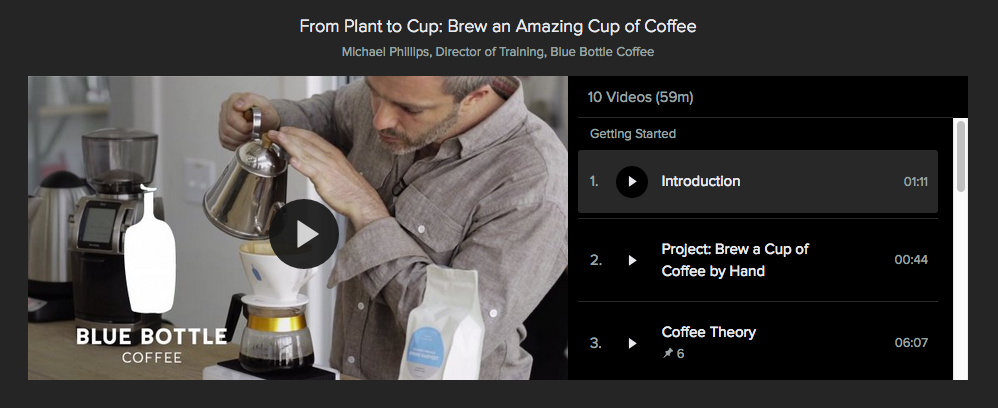 The company recently created a course on Skillshare that explains how to make and enjoy coffee. Seems pretty simple right? But the course is over 2 HOURS long and really highlights the company's appreciation for a perfectly brewed cup of coffee. It also creates an opportunity to educate their customers, which creates value.
This example of content marketing, while it may seem silly, works on a few levels. Blue Bottle is operating in a larger context: enjoying coffee. Who doesn't enjoy coffee? (Sociopaths.) It also didn't create a joke series, but offered a real class, with real curriculum and course work in short, tight segments. Handley offered that after taking the course she felt not only smarter, but part of something bigger. AND she bought a $18 bag of Blue Bottle coffee.
MailChimp
Any content marketer worth their salt has created a "style guide" at some point for their brand and writers. But creating a style guide isn't easy. So MailChimp, who has a very distinct brand voice, decided to offer theirs online for free. When it comes to the content marketing you create, think about how you can lead, how you can make your customers DEEPLY smarter, and how are you making the world a better place?
Bolder Marketing
Lifestyle blog Greatist has grown to over 10M subscribers in four years. Anyone growing a mailing list knows this is quite the feat. What is even more incredible is the lifestyle blog space is incredibly crowded. How did Greatist stand out?
On most lifestyle blogs, the content follows a specific format: here's the problem, here's how we overcame it, everything is awesome.
A lot of content marketing, especially case studies, follow this format as well. But the problem is, that's not the way life works. As Handley says, "there's no room for messiness or authenticity." Greatist took a different approach, attacking real-life health and fitness issues with less-than-perfect writers who took an honest approach with great writing to boot.
According to Handley, when your writing is good and has integrity, people gravitate to it. Also, writing honestly gives you access to a narrower audience based on reliable personas. Greatist succeeded in a crowded market by challenging assumptions about their market, relying on more than one source (surveys, customer convos, read what they read), and using data to refine (Google Analytics/CRMs).
According to Handley, another great way to tell a story is to do the opposite of what people expect. A great example of this is Toyota's "Fueled By Bullshit" campaign. After Elon Musk called Toyota's hydrogen fuel cell "bullshit" they found hilarious, unexpected, and irreverent ways to tell the story of why their fuel cells DO work. This video currently has over 800K views on YouTube.
How Do I Create Less Boring Content? 
The first step to less boring content marketing is getting a handle on your brand's tone. Handley says the key to creating a brand tone of voice is this equation:
culture x story x empathy = tone of voice
Culture: who are you?
Story: why do you do what you do?
Empathy: what are you like to deal with?
She suggests stumped marketers play a little game of Brand Marketing Mad Libs.
We are…
1.
2.
3.
And try to avoid as much jargon and BS as possible. That means no: cutting edge, revolutionary, proactive(gross) or friendly, reliable, honest (tablestakes).
Then optimize it draw (and keep) attention. Here are some great examples of engaging content.
Everything Is Content
"Your brand voice should attract the like-minded and repel the timid," says Handley. Encouraging marketers to FIWTSBS: "find interesting ways to say boring stuff."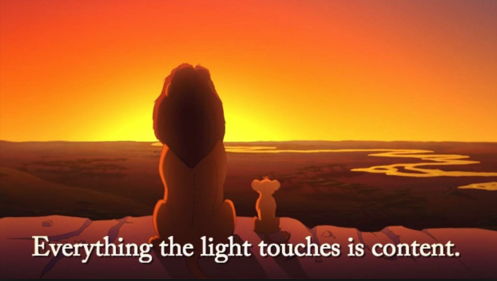 Handley uses the example of Chubbies shorts to remind us that, like the Freaker site, EVERYTHING is content – from your "about" page to popups, landing pages, microcopy, social,and your FAQs.
Chubbies gets great content.
Your audience should be able to read an unbranded sentence and know right away that it's associated with your company. Or as Handley put it: "if the label fell off, you'd know it's theirs."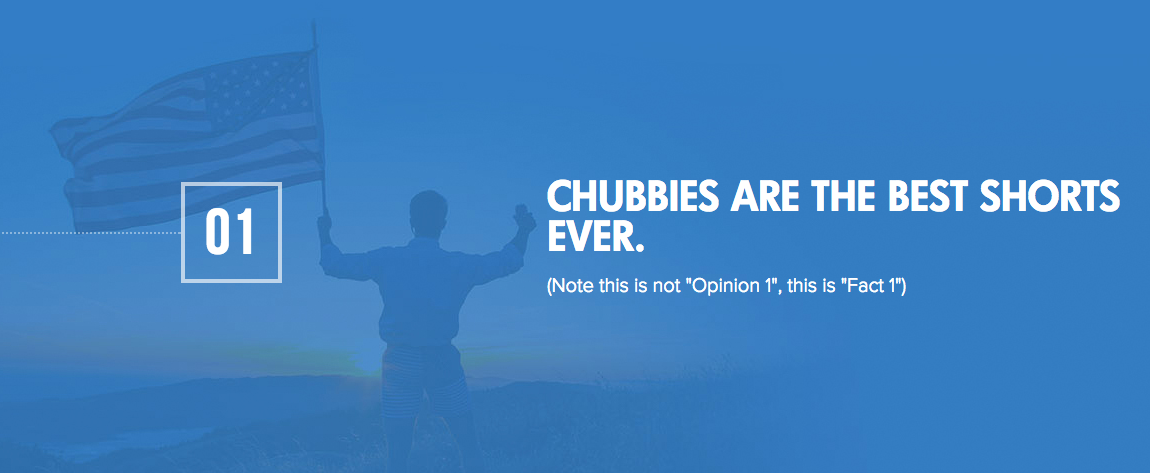 She says the biggest missed opportunity is playing it safe. Content marketing is not for the meek or light-hearted. Brands who stay stuck with boring content will be overlooked. Anyone can create a product, it takes real effort to go above and beyond to learn how your audience wants to be spoken to. How to create a shared language that feels inclusive and exclusive at the same time.
Handley summed it up perfectly: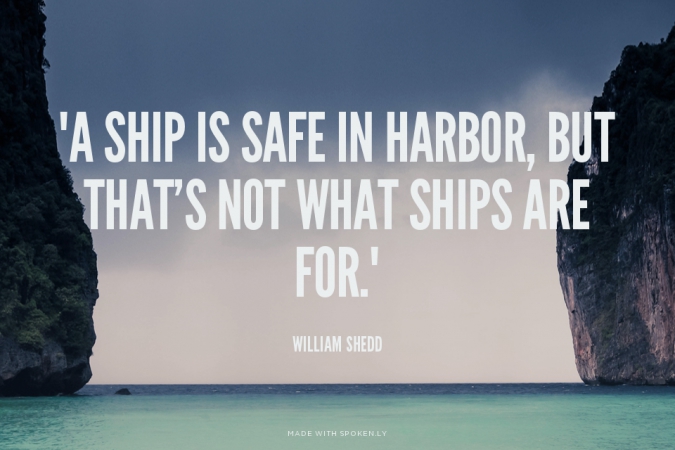 "A ship is safe in harbor, but that's not what ships are for" – William Shedd 
How can your content marketing be bigger, bolder, and braver? And no BS? Tear yourself away from your editorial calendar and try to think quality above all.
Are you interested in engaging and converting new customer for your business? Contact me here and let's talk about how we can help.