Content marketing and the technology industry are a natural fit for each other. Tech is a world that's constantly changing and evolving, with news and new developments happening every day. Tech companies can take advantage of a blog writing service to educate their customers, who will naturally be searching online for information about complex topics.
But content marketing in the tech industry can also be quite competitive. Many tech companies have been publishing high-quality content for a long time and have earned a reputation for being knowledgeable and trustworthy. It can be particularly difficult for startup tech companies to compete with the big brands, but with a good strategy, it's certainly possible.
Like all companies investing in content marketing, tech companies must make the decision whether to produce content in-house or outsource to a blog writing service.
While many organizations start out producing their own content, most soon realize that using a professional content marketing service is a wise investment.
Outsourcing content and blog writing services are highly scalable, cost-effective, and means that technology companies can benefit from the experience of content marketing experts while they concentrate on their core business activities.
Quick Takeaways:
Tech companies can benefit from outsourcing their content needs to a blog writing service.
Producing content in-house is not always the best option. People who have the most knowledge about your products and services are not necessarily skilled in marketing or producing content.
When choosing a blog writing service, opt for one that has experience working with tech companies and takes the time to understand your business and needs.
Why Use a Blog Writing Service?
All tech companies, whether they're B2B or B2C, from small startups to global enterprises, need content to educate their customers and guide them through buying decisions.
But content marketers face several challenges when it comes to creating that content. Research by CMI found that 68 percent of tech content marketers struggled with creating content that appeals to multiple roles and audiences.
Marketers also struggle with building customer loyalty through content and crafting content for specific stages of the buying funnel.
Why do content marketers working in the tech industry struggle with these aspects of content marketing more than their peers working in other industries?
The answer is that many individuals in these roles are technology experts and not content marketing experts. While they may have more knowledge about their products and industry than anyone else, technology experts are not natural marketers, and probably not the best people to craft an expert piece of content either.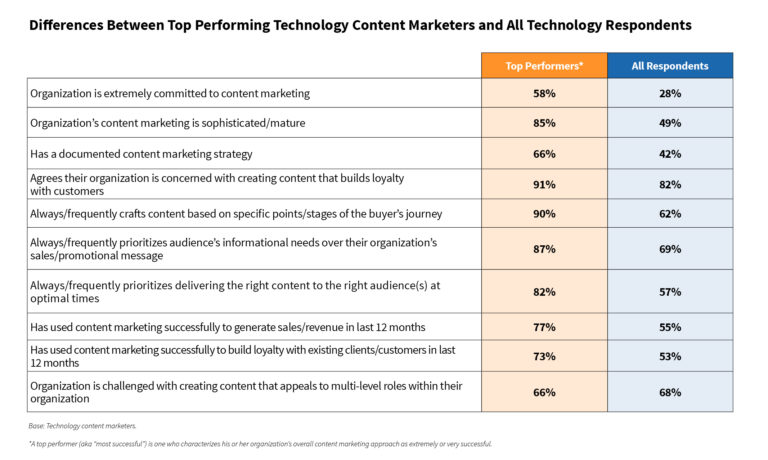 The obvious answer is to turn the task over to a whole team of content marketing experts. A professional blog writing service will provide you with all the content you need, expertly tailored to integrate with your bespoke marketing strategy.
When you outsource your content to a marketing agency, you're not only ensuring that your content is of high quality. Content marketing experts help you to hit your business goals by crafting a content strategy that will bring more traffic to your site, convert more visitors into customers, and help you to build long-term relationships with your audience.
How to Choose the Right Blog Writing Service for Your Business
So how do you go about choosing a service to outsource content production to? It can be a challenge knowing who to trust. While many agencies claim to specialize in content marketing, some will literally only provide the content you ask them to write, while others will take the time to get to know your business and work together with you to come up with an integrated content strategy designed to get results.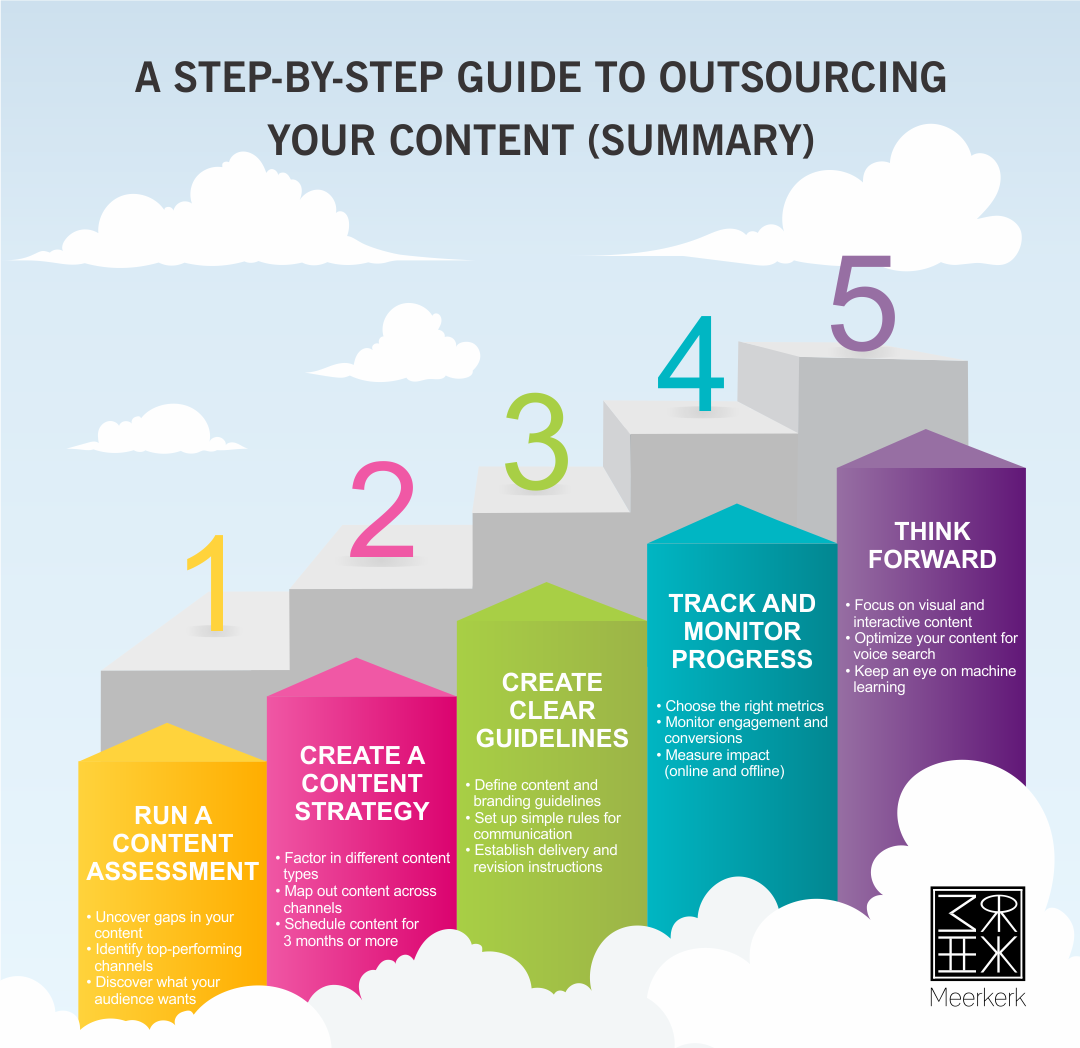 To start with, you should choose a provider with prior experience working with tech companies. Content marketing in the tech industry needs specialist knowledge and different skills to more general content marketing for other industries.
Your budget will also be a consideration of course, and it may be tempting at first to opt for a lower-cost service. However, the adage "you get what you pay for" is almost invariably true in content marketing, and poor-quality content will bring you little to no benefit. If you're working with a small budget, you can still make it work by publishing better content less frequently. The results may be slower, but you'll get a lot more out of it than if you blow your budget on bulk, low-quality content.
You should also think carefully about exactly what services you require. If you already have an in-house marketing team working on strategy, you probably already have a good idea of what kind of content you need to be producing, and you simply need the manpower to fulfill that need.
Or you might need all the services of an integrated content agency. Some companies can provide a full range of content marketing services, including:
Content strategy
Generating content ideas
Keyword research and SEO
Managing writers
Editing
Formatting and publishing
Analytics and reporting
Promotion and social media
Ideally, you want to work with a service that has a large content team and can match you with a writer or team of writers that have experience and knowledge in your particular industry. This is particularly important if you want them to come up with content ideas for you, as well as actually writing the content.
When you're investigating different services, pay attention to how they communicate with you from the start. The best marketing agencies will not focus only on trying to sell you their services, but will also be keen to know more about your company, the type of work you do, who your customers are, and what exactly you want to achieve from content marketing.
Looking for a Blog Writing Service for Your Tech Company?
At Marketing Insider Group, about half our clients are tech companies, and we understand the unique needs and challenges of marketing in this fast-moving industry.
If you are ready to get more traffic to your site with quality content that's consistently published, check out our Content Builder Service. Set up a quick consultation, and I'll send you a free PDF version of my books. Get started today and generate more traffic and leads for your business.