Dear marketing professional, meet your new (very demanding) boss. Your customer.
Today, top marketers are using content marketing not to persuade, but to engage with the consumer, meeting buyers where they stand, providing what they want.
With a great experience, customers are 5X more likely to make a purchase. From visiting your website to learn about your brand, making a purchase and getting a response from customer service, to staying up to-date on your social media channels with what's going on with your business, every interaction should be seamless, fluid, and positive for the consumer.
How exactly can you master the art of 'customer first'? How can you ensure that your messaging is going to evoke those feelings of being included, appreciated, and inspired that you want your customer to feel when they visit your site or open an email? You need to create the content that your audience wants.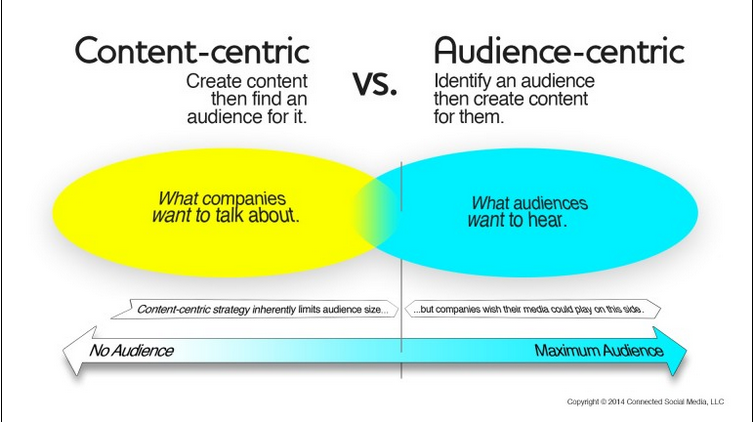 https://contentmarketinginstitute.com/2016/07/mistakes-content-marketing-strategy/
Customer-centric businesses are 60% more profitable than those that are still driving their brand-focused strategies. In order to remain competitive today, providing value-driven content is essential. When your inbound marketing is done brilliantly, it won't just generate more leads. It will establish lasting relationships with your buyers.
This is the gold of good marketing. Repeat customers spend 67% more than new ones, on average.
So what can you do to ensure that all your digital content knocks the socks off of your audience?
Know Your Buyers as Well as Your Old College Roommate
Listen, watch, observe – and dig. Read what consumers in your industry are saying on social media to discover pain points. Put out customer surveys when someone visits your website or makes a purchase. Read customer reviews for your business – and your competitors.
Spend the time to make your buyer personas come to life.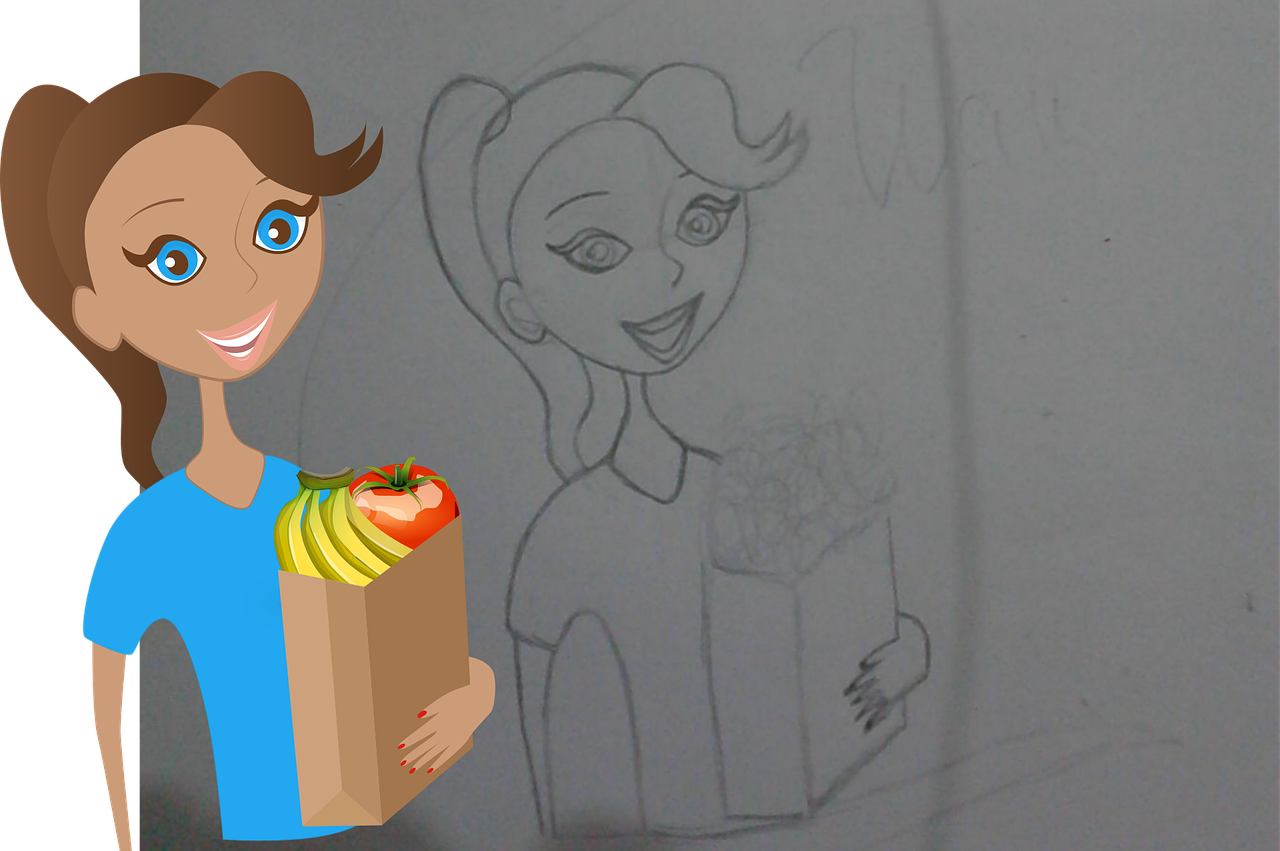 pixabay
You need to get to know your buyers like an old friend, becoming able to anticipate their needs, recognize their style preferences, and understand the best ways to communicate with them. You also want to know their goals ( in relation to your brand) and what it is that they value the most (quality, customer support, cutting-edge style).
When you know your audience is looking for ways to get more out of your product, post how-to videos on YouTube or offer educational white papers on your website. If consumers are consistently raving about the quality of your competitor, then you know exactly what to focus on for your next campaign.
The more deeply you know your buyer personas, the better you will be able to craft content perfectly suited to them. And guess what? The more your content speaks to them, the more they'll respond by signing up for your newsletter, following your brand on social media, or making a purchase.
Create an Emotional Attachment
Consumers feel a greater affinity for a brand they can make an emotional connection with. When 1,400 advertising campaigns were evaluated, those that were purely emotional turned out to be 31% effective. The purely rational were 16% effective. Combined campaigns were 26% effective.
For example, families are more likely to trust (and buy from) brands that express care and concern.
20-somethings want to feel excited and involved. Make your next campaign to target your younger audience feel like a social movement and see what type of reaction you get.
A study on human emotion found that our feeling spectrum is founded upon four basic emotions:
Happiness/joy/serenity – which encourage sharing
Sadness – promotes empathy and connectedness
Fear/surprise – can trigger bonding
Anger – creates stubbornness, as well as energy and action
You can use these guidelines to help work with emotion within your content, encouraging a greater response with your customers and helping to leave a greater impact.
Make Relationship Building and Gratitude a Brand Priority
The driving force behind the move from brand-centric to customer-centric is the evolution of the customer relationship from 'me' and 'them' to 'we.' The more you can make your customers feel like they are a part of your brand, the more likely they are to stay tuned in and continue being loyal customers.
Great customer service, thoughtful social media and email marketing, and worthwhile loyalty programs can all help strengthen the bond between brand and buyer.
Whole Foods does an excellent job of relationship building, posting social media content that makes followers feel like a good friend.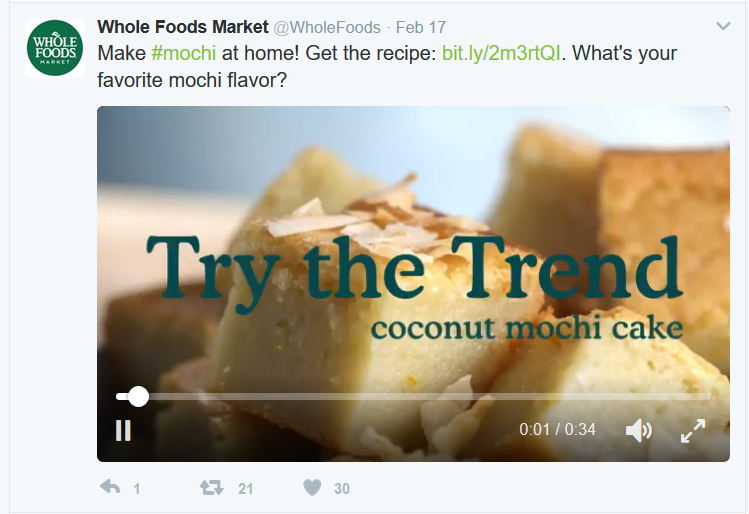 The tone is warming, engaging, and encourages interaction. This is the type of marketing that keeps consumers coming back.
Loyalty programs may take significant time and effort to set up, but once they get going they are easier to manage. When done well, they can be a simple way to help your business grow and make your customers feel loved and wanted. And it can be used as another source of market research, revealing which rewards motivate your customer base.
Possibly even more effective, and less expensive, is a simple expression of gratitude. A study found that 91% of customers are more likely to purchase from a company that shows appreciation. Anything from a thank you note along with a product to a genuine email or phone call can ensure you've got a friend for life in your customers.
Analyze to Continually Refine Your Content for Your Customers
How well is your customer-focused content working? This is where you can look at the qualitative as well as the quantitative data, through customer surveys, feedback, and reviews, and make an assessment. You can always improve your approach, whether you need to spend more time educating your buyers on how to use your products, inject more storytelling and personality into your content, or even improve upon or expand your services to respond to customer needs.
To get an overall idea of how well your content is doing, track your churn rate over time. This will show you how many customers you are losing. A 10% annual churn rate is average for most industries. If you can keep your numbers below this benchmark, and ideally getting smaller, then you can be confident that you are going in the right direction.
Content marketing is an incredibly effective and budget-friendly way to market your brand, but it only truly can work when your content is created for the consumer. If it's not, you might be publishing articles, tweeting, and posting videos – to the wall.
Image Credit: pixabay