Data shows that audience trust is becoming increasingly important for brands.
Over a third of American consumers now say that it's vital to trust the brands they choose to buy from because they can't afford to waste money on a bad purchase.
8 in 10 also say that trusting a brand to do the right thing is a deciding factor in their purchase decisions.
Research into the most trusted brands based on social listening gives us some interesting insights into what a brand must do to build trust with its audience.
The top five brands for the year were:
Whole Foods
Weight Watchers
Trader Joe's
TripAdvisor
GoPro
If you do a little more research, you'll soon discover that all of these brands are putting a lot of time and effort into content marketing.
Whole Foods publishes an "inspiration" blog with tips, ideas, and recipes for a healthier lifestyle such as "How to store fresh produce so it lasts longer" and "7 ways to build a better bento box".
Weight Watchers has a blog sharing the real life weight-loss experiences of its members as well as tips for diet and exercise.
Trader Joe's has a blog highlighting new products and recipes and also a podcast that offers listeners an insider view into the company. However, where Trader Joe's really excels is with user-generated content. There are dozens of "fan" blogs including Cooking With Trader Joe's, What's Good at Trader' Joe's and Trader Joe's Rants, some of which have hundreds of thousands of followers.
TripAdvisor is a company that has built its brand around user-generated content.
GoPro has been the subject of many content marketing success case studies, again focusing on user-generated content. GoPro is one of the biggest brands on YouTube, approaching 10 million subscribers and at least 6,000 GoPro-tagged videos uploaded every day.
While there are other factors at play that contribute to brand trust, it's undeniable that providing significant value through your content helps.
So what can you do to ensure that your content marketing strategy is optimized to maximize consumer trust?
Quick Takeaways:
Brand trust is more important to consumers than ever before, and content marketing can be an effective way to build that trust.
Make sure you're authentic in your content efforts and not just trying to drive sales.
Commit to your audience and commit to a regular publication schedule.
Don't be afraid to admit your mistakes.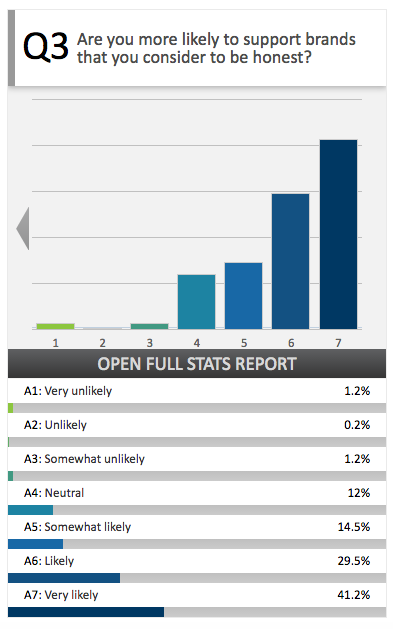 Provide Valuable Information and Expertise Without Asking Anything in Return
This concept is the cornerstone of why content marketing is so effective and can achieve results that outshine other marketing techniques.
When you give your customers free high-quality information, it demonstrates that you value them. You're willing to share your knowledge and expertise without asking them to make a purchase first.
Take makeup and skincare brand Glossier's blog, Into The Gloss, as an example. Going beyond the temptation that many brand blogs fall prey to of simply drawing attention to their own products, Into The Gloss is a successful online lifestyle magazine in its own right.
While many of the posts are indeed product-focused (Our favorite products: November 2020 edition), others are more educational in nature (All the ways to fill in your eyebrows, explained), or they're lifestyle and interest-driven – still with a nod to several products but also linking out to other retailers.
By demonstrating that they're committed to giving the best possible information and recommending the best products (even if it means sending their business elsewhere), they earn the trust and respect of their audience.
When the time comes to spend their money, this audience is so much more likely to shop with the brand that they already know and trust than a different makeup company.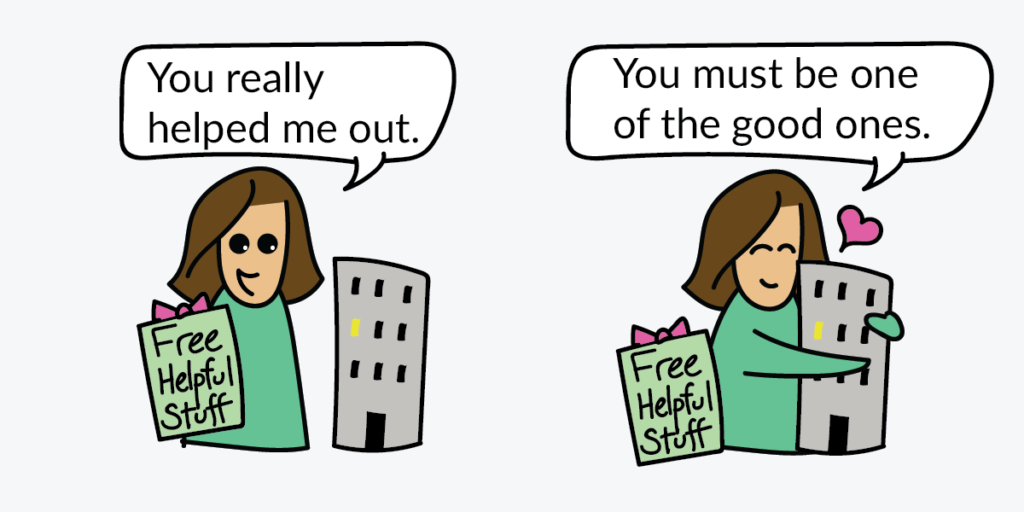 Open Up the Conversation
As demonstrated by some of the world's most trusted brands mentioned above, asking your customers and audience to contribute to your content can be a highly effective way to build trust.
After all, while you may not believe a brand's own claims about its product, you're likely to believe experiences from existing and past customers – especially if they offer up honest accounts that include the bad along with the good.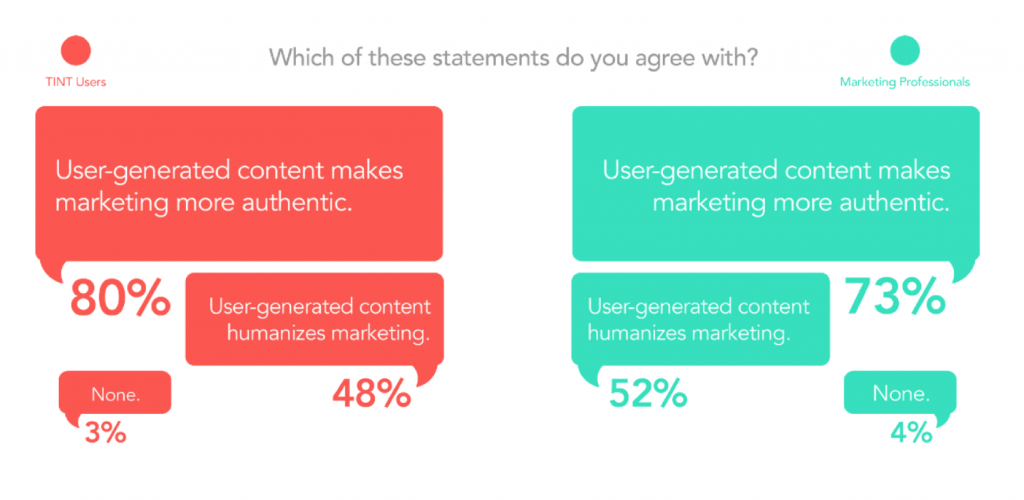 Content marketing gives your brand a voice. It can also offer a voice to your audience.
Let your content be an opportunity to open up the conversation. Invite everyone to contribute honestly, even if it's just in the comments section of your blog.
Implement a Consistent Publishing Schedule
Content marketing is not a one-time campaign where you can publish a burst of content in one go and then stop.
There are many benefits to regular publishing. Fresh content gets an SEO boost and can attract more search engine traffic.
But sticking to a regular publication schedule also helps to create a better experience for your audience. Even more importantly, it builds brand trust.
Consistently publishing content to a set schedule shows that you value your audience. It proves you're committed to them for the long term. When they know to expect new content from you at regular intervals, and that you actually deliver on that promise, they'll have faith that you will do the same when it comes to your products and services.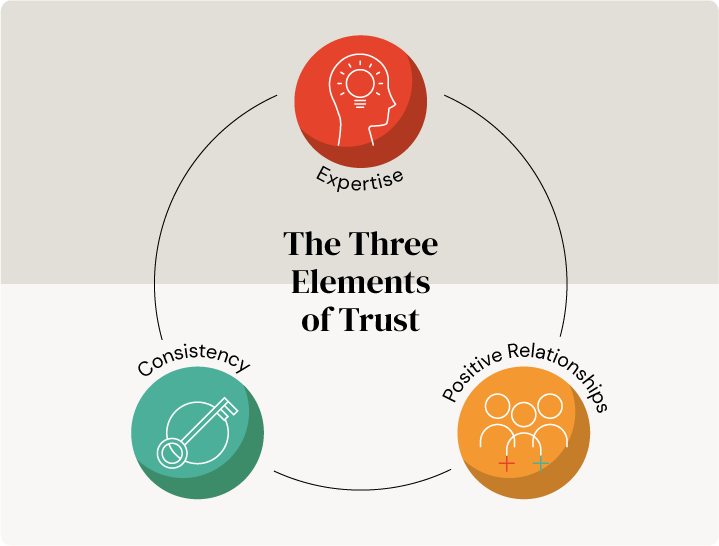 Commit to Transparency and Publish Honest Content
When you're coming up with content ideas and creating content, it can be tempting to publish information that positions your brand in the best possible light.
But there are huge advantages to taking a more "warts and all" approach. So, consider being honest about your shortcomings and failures.
This is not only a more honest approach to communication that will earn you the respect and trust of your audience, but it also helps your brand to appear more human. After all, no one's perfect!
Consumers who perceive a brand as being human are more than twice as likely to love the brand, 1.6x more likely to buy from it, and 1.8x more likely to recommend it.
Social media scheduling company Buffer is one brand that's really gone all-in on transparency.
As well as publicly publishing all staff salaries, Buffer also dedicates a whole section of its blog to its open culture. As well as shareholder updates, they share details about internal policies and procedures. This includes their failures, such as admitting their transparent email policy wasn't working.
You don't have to be as obsessed with transparency as Buffer is, but holding your hands up when you make a mistake, and maybe even poking a bit of fun at yourself, can go a long way to winning your audience over.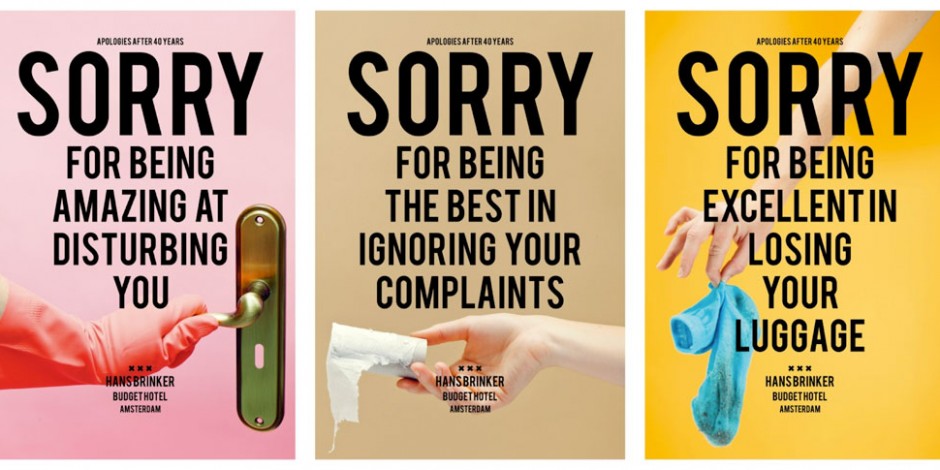 If you are ready to get more traffic to your site with quality content published consistently, check out our Content Builder Service.
Set up a quick consultation, and I'll send you a free PDF version of my books. Get started today–and generate more traffic and leads for your business.