Employee Generated Content: The Big Daddy of All Content Creation Techniques
Have you ever been spellbound by watching a talk or reading a book by someone who is so passionate about their topic, it's contagious? Want your business content to be just as compelling? The answer is staring you in the face. Harness employee expertise and passion by activating your employees to create content and you'll see amazing results.
There are so many benefits to employee-generated content that it's almost unbelievable how underutilized it is. Your audience is much more likely to engage with content that has personality and comes attached to a human face than they are with generic brand content.
Getting your employees to create content for you is also an incredibly cost-effective strategy. Why outsource all your content creation when the people who know your business and your customers best are those who already work for you?
And yet many businesses don't encourage or use employee-generated content. Maybe because they don't know how to get started or they're worried about losing control of their content marketing strategy. Or maybe they think their employees won't want to contribute or don't have anything of value to say anyway.
Quick Takeaways:
EGC is many times more effective than branded content or influencer content.
Identifying your most successful EGC can help you to understand your audience's motivations.
EGC is also an effective way to drive recruitment and attract talent to your company.
What is Employee Generated Content?
At its most basic, employee generated content is content created and shared by your employees rather than your brand. You might share employee-created content from a special page and ask employees to share it from their personal pages for the most impact.
While it takes many forms, content marketing from your team creates face-to-face interactions between your audience and the people behind your brand.
HubSpot, for example, has a dedicated page called HubSpot Life where they share user-generated content on their team members:
Source: @Hupspotlife on Instagram
Your employee content marketing can take on many shapes and forms. Here are some of the most common ways top brands already put it to work.
Webinars or Q&As
Semrush and countless other companies understand the value of making employees the human face of their brand via webinars.
Source: Semrush
In fact, Semrush makes sure to highlight the people running their webinars by including their pictures in the featured photos. They know that virtual events are important for forming human connections so they prioritize that every step of the way.
User-Generated Content on Employee Lives
Each of your employees lives a unique life with personal interests, hobbies, likes, dislikes, and values. Companies like HubSpot share granular stories on their employees to help followers connect with their team on an individual level.
Editorial Blog Categories
Just like news outlets have an op-ed or opinion section, you can give employees their own place to sound off in your blog. They can share their thoughts on things like:
Industry changes and what's in store for the future
Their personal experience working at your company or in the industry
What they bring to the industry and company culture
Why they work for your company and what impact they hope to have
How they connect with customers and build relationships
How they spend their day-to-day
Video Hosting and Narration
Why hire out for a video host when you have a team full of employees to be the public face of your company? Plus, they already meet your brand's culture.
Look how Salesforce centers both their own team members and guests in their YouTube channel. Their header photo even looks like a cast lineup from an NBC show and reflects the diversity of their audience:
Sharing Content Marketing to Personal Profiles
You might also simply encourage your employees (or specific employees) to share your brand's content marketing material with their audience.
Just as you would for an influencer, consider running analyses of your employees' social media profiles focusing on their followers. Pick the employees with followers who most accurately reflect your target audience and reach out to them about sharing your content on a regular basis.
EGC Works: Practical, Real-World Evidence
I know. You spend hours researching, and then you shine up your grammar so well that you'd make your high school English teacher proud. You even use visuals to break up your text, just as all the top digital marketing gurus say to do it.
"How in the world can those goofy social posts by Jill in Engineering get more traction than mine?" you protest.
Sorry to break it to you, but statistics don't lie. According to Gartner's Marc Brown, leads that come from employee-shared content are seven times more likely to close than from your textbook-perfect blog posts and white papers.
And, this little nugget from Social Media Today's Paul Dunay: Readers are eight times more likely to engage with – yes, it's true – Jill's posts than with yours. Even if she can't seem to break the habit of writing in the (horrors!) passive voice.
And, there are plenty more numbers just like those.
At MIG, we believe in the power of employee-shared content. In fact, some of our best posts don't come from me – but from our multi-talented staff.
We're so passionate about ESC that we travel around the country, holding employee activation workshops for companies that want to teach their own employees how to create and share content.
Why?
The numbers are in: employee-generated content generates more than goodwill.
Skeptical Gen Z and millennial consumers have lost trust in official messages.
With the social nature of the digital space, employee content feels more trustworthy to consumers.
Ignore the importance of EGC at your own peril. As the Influencer Marketing Hub team points out, the secret to its success is the very nature of the Internet: it's "a highly social place."
Why Bother with Employee Generated Content?
If you hadn't noticed, most leading brands already use employee content marketing tactics – if not run entire strategies. Do you think they'd put so much time and effort into this if it didn't produce results? Nope.
EGC is super cost-effective to produce, it benefits employees, customers, and the business as a whole, and it can skyrocket sales and conversions like nothing else.
Your employees know your company better than anyone else, and they probably know your customers pretty well too. This means they're in a position to create better content than anyone.
Content that comes directly from your employees is also seen as more authentic and genuine than corporate branded content. Content shared by employees sees 8 x more engagement than content shared on official brand channels and consumers are 3 x more likely to trust information about a company if it comes from an employee than if it comes from the CEO.
Here's why you should get on board too.
People Trust Real People
96% of consumers don't trust ads. If that's any indication, your B2B buyers don't trust branded content either. In fact, ask your buyers what they want and they'll probably tell you more transparency.
36% of buyers say vendors have absolutely no influence on their final decision while 44% said vendors were only "somewhat" influential.
Take the hint.
They don't want to hear from your brand. They want to hear from other humans like your customers and employees. Your employees might be attached to your brand, but it's still better than just shouting from a logo.
Employee-generated content comes from real people, not the suits in the C-suite. People feel comfortable engaging with employees in conversations about the content. Furthermore, if the content helps them solve a problem, they'll likely share that wisdom with their friends and colleagues.
Your carefully written blog posts won't have that kind of traction. Unless, of course, an employee shares them – adding her two cents' worth to your wisdom.
It goes to the issue of trust.
As a content marketer, you're paid to write those posts. Jill in Engineering isn't.
Readers know that. When you write a post, they know that it's just the corporate message, all wrapped up in the guise of an objective piece of content.
But, when Jill posts something on social media, say, about how to get the most use out of one of the gadgets she and her team created, audiences sit up and take notice because:
She's sharing her actual expertise as one of the gadget's creators.
She doesn't receive a paycheck for creating social media posts.
It's authentic. Count on that post to get a lot of shares.
EGC Gives Your Brand a Human Face
You just can't ignore the importance of seeing human faces on the screen staring back at you.
Logos are just drawings. Your employees, however, are real people with families, pets, interests, likes, and dislikes.
With employee content marketing, your brand stops being a logo and becomes a group of people with shared values. Considering that 31% of adults in the United States admit they're "almost always" online, you can't neglect the importance of people-to-people marketing.
Employees Collectively Have More Followers Than Brand Pages
Did you know employees tend to have 10x more followers on social media than the official pages of the companies they work for?
We don't recommend asking your employees to just start liking your brand pages or sharing press releases.. However, we do recommend you encourage interested and engaged employees to share content your team creates if they feel it will serve their audience and help them to grow their own personal brand.
Personal Accounts Enjoy More Engagement Than Company Pages
Not only do employees tend to have larger audiences but they also get better engagement than their associated company's official page – 8x more to be precise.
Plus, any leads you acquire through your employees' social media activities are 7x more likely to convert than leads you find anywhere else.
Employees give leads a peek into your company culture and who you are. Again, it's hard to stress enough how people want to buy from other people – not brands. You can't go wrong developing a content marketing strategy for your employees.
EGC Can Reinforce Your Brand's Culture
You can shout about your corporate culture from the rooftops all you want but unless people can physically see your team living it, it's just words on a screen.
People want to see the people behind the words. What do the values actually mean in practice?
71% of consumers say they prefer buying from brands that align with their personal values. Why should you expect B2Bs to prefer anything different? Their jobs and livelihood are on the line with every vendor decision. Your values are arguably much more important to B2B buyers than consumers buying skincare products or coffee.
EGC Helps You Attract Better Job Applicants
Companies that invest in employer branding are three times more likely to hire quality employees than those that don't.
Employee content goes beyond marketing to your customers – market to future employees too. If you struggle to attract job applicants who meet your company values and can't put your finger on why, here's your sign.
That's why you see so many leading companies run career pages on Instagram. Here's a look at how Whole Foods expresses their culture and tries to attract the right kind of employees for their brand:
Source: @wholefoodscareers on Instagram
Some of the world's most successful companies — especially online businesses — have no need to employ the services of recruitment agencies, and it's not just because they're so well known. Many of these companies use EGC to inform potential future job candidates about the ethos and mission of the company, what it's like to work there, and to give some behind-the-scenes peeks into a normal day.
As well as attracting the best candidates, this approach also makes it easier to attract candidates that will slot into your company culture easily. If you take a look at some content produced by employees of beauty company Lush, for example, you'll soon get an idea of the "type" of person who works there and what the company is like to work for.
How to Encourage Employee Generated Content & Leverage It
Like any other type of content marketing, employee content requires a specific strategy. Don't jump in without carefully planning who should be involved and what they should share. Remember, these employees will be the public face of your company, so you want to get this right.
Discover Your Audience's "Why"
Too many businesses fall into the trap of churning out content purely for the sake of data. X number of people are searching about Y = write an article about Y if it's vaguely related to your area of business.
When your content marketing stops being driven by numbers and instead is driven by passion, magical things can happen.
Your employees are the ones who can provide that passion.
An employee advocacy program will never be a success if you tell your employees what to say about your company. For your content to be truly authentic, you must give your employees freedom and autonomy over the content they produce.
Studying which pieces of EGC are most successful with your audience can help you to uncover what they actually want. You can then go on to produce more of this kind of content in the future.
Is your audience reading your employees' content because they're thinking about working for your company? Because they want to learn more about your mission and values? Because they want an insider's view on your products and services?
Make it your mission to find out exactly what your employee-generated content is doing for you, and then do more of it.
Form a Group of Employees That Reflects Your Brand's Audience
Get strategic. You don't want just any employee sharing your brand's content or creating content for your brand. Treat your employees like influencers here. Ask yourself things like:
Does their social media audience accurately reflect our target audience?
Do they live our brand's values and company culture?
Is their audience engaged and generally pleased with what they post?
Would we want them representing our company publicly?
If you want to drive value from employee content and reap the benefits mentioned above, you need to make sure the employees you pick live your company culture.
Ask for Employee Input on Your General Content Marketing
Employee content marketing can also take another form on the backside of things. Make sure key employees who reflect your brand's values or target audience are keenly involved in your content creation process.
Ask them things like:
What topics they're reading this week
What their friends are complaining about on social media
How to create better content than your competitors
Just make sure you're prepared to hear the answers and genuinely consider them as part of your content marketing strategy. You might even go so far as to assign employee liaisons to your content marketing team or ask them to supply quotes for certain topics.
Encourage Your Employees to Be Creative
Content marketing isn't all about blog posts and your EGC doesn't have to be either. Encourage your employees to get creative about the topic and format of the content they produce.
Videos may be easier for some employees to produce, especially those who don't feel confident in their writing skills. Removing limitations on the type of content that's acceptable may encourage more employees to take part and it can do wonders for your content marketing too. Video is one example of content that's widely shared on social media. Also, it doesn't have to be highly polished to be a success as long as it's useful or entertaining and genuine.
And remember that creativity will also be stifled by too much input or restrictions from marketing or C-suite. Guidelines are fine, but keep them to a minimum.
Let Your Audience Build a Relationship with Your Content
Your marketing department will understandably want to have some influence on how EGC is produced and promoted, but it's best to keep your marketing content and your EGC as separate as possible.
The more marketers and executives try to control EGC, the less spontaneous and authentic it will become. As a result, it will lose its power.
Content produced by your employees doesn't have to be polished and 100% on brand. If it is, it comes across as too corporate and lacking personality. Your audience will see through any attempt to sanitize and "brand" employee produced content.
Consumers of content online are looking to build relationships, and it's easier to do this with an individual than it is with a faceless corporation.
Concentrate on building those relationships rather than perfecting content. A spelling mistake or a phrase that's not quite politically correct probably won't destroy the relationship with your audience, but content that's devoid of personality and real meaning will.
Create Dedicated Social Media Pages
Lots of brands have two dedicated social media pages for their employee content: one for general employee life and another to market careers.
The HubSpot Life page on Instagram gives nearly 30k followers a peek into the day-to-day and personal lives of the people behind the brand:
Look at the Story highlights – they're so personal. It feels like someone sharing updates directly to their personal followers. This content feels nothing like official content from a brand. It's too real.
Do your employees provide input or quotes for your content? Did they inspire certain pieces of content?
When you share new pieces of content on social media, tag employees who come to mind. Whether you just think they'd like to read it or they played a role in creating it, encourage them to share it with their followers.
Launch Hashtags Exclusive to Employee Generated Content
You've seen branded hashtags for customers to share pictures, videos, and links of their experiences with brands. Why not do the same for your employees?
Your customers can search the hashtag and see what life is like behind your logo. You can also scan the hashtag for user-generated content to share on your page.
Regardless, make sure your house is clean before going this route. You need a strong culture and dedicated team before you can open the floor to UGC.
Semrush does this and the results are incredible:
Have Employees Run Webinars and Q&As
Your team should already reflect your brand's culture and values. That's why they're the perfect hosts for your Q&As and webinars. At this point, almost any company with the budget to run webinars has a dedicated set of employees to host the events and answer questions.
Brandwatch takes a slightly more professional approach than HubSpot or Semrush (compared to casual) but real human employees are still the focus, nonetheless.
Source: Brandwatch
Get Leadership Involved
82% of customers are more likely to trust your company when senior leadership is active on social media. Now, not everyone should follow the lead of John Legere of T-Mobile with weekend chili cookoffs. You should, however, find a strategy that works for you.
Mailchimp brings their co-founders into the Instagram conversation with fun Zoom video clips. Followers can see the human faces of the people leading the company so they know they're in good hands.
Incentivize Employees to Share or Participate in Content Marketing
Finally, if you want to treat your employees like influencers or content creators, you have to incentivize them like you would for other influencers or content creators.
This can mean different things depending on the employee and what they're bringing to your content marketing.
Webinar, podcast, or YouTube hosts might deserve specific promotions or raises. User-generated personal stories, however, might only require one-time bonuses or perks. Meanwhile, others can share special links or discount codes too.
The main point is to show your employees you value their contribution to your content marketing strategy – because they already know what you get from it, and they deserve something too.
Build a Structured EGC Program
So, should you just close up shop and turn the marketing over to your engineers and developers? Take early retirement?
Of course not.
Keep writing those blog posts and white papers. Only get your employees involved in the process.
Share some of that writing wisdom you learned at the hands of Ms. Fussbutton with your employees. Empower them to create content – and encourage them to share "official" branded content as well.
When you get your employees involved in the content creation process, magic happens. They take ownership of the company messaging simply because you've empowered them to become a part of your messaging.
And, those blog posts you've worked so hard on? Now, because you've given your employees the opportunity to collaborate on your content, they'll share those content masterpieces of yours with their friends and colleagues.
In fact, with the American public becoming jaded by the celebrity influencer trend (Forget the infamous Pepsi Protest ad for a minute. Does anybody actually believe that Kendall Jenner preferred to sip on Pepsi when she can afford Dom Perignon?), the marketing pendulum has swung to a more organic source of testimonials: customers and employees, points out Forbes' Cheryl Conner.
We couldn't agree more. With the rise in buying power of Gen Z and millennials, glitzy celebrity endorsements won't stand the smell test that these two skeptical generations subject every marketing message to.
That's why we work so hard to spread the word about employee advocacy. Employee-created and -shared content is about as organic as you can get.
Just think: No one knows all your company's warts like your staff. If they're willing to go on the record in support of your goods and services, the odds are pretty good that what you're selling will perform as well as you claim.
It's not only the statistics about higher levels of engagement and sharing that indicate that employee-generated content is a winning strategy. Companies that have taken the leap into employee activation number among the world's most successful.
Reebok: An athletic footwear company with a keen grasp on marketing trends, Reebok got in on the EGC trend early on. In 2015, the company noticed that its youthful employees were posting content featuring their workout routines – wearing Reeboks, of course. Instead of ignoring those posts, the company capitalized on these posts with its #FitAssCompany campaign. Its official imprimatur on its employees' spontaneous shares catapulted their social shares into the stratosphere. As the campaign took flight between 2015 and 2017, the company's market share grew steadily.
EA Arts: With this video game publisher's intrinsic appeal to Gen Z and millennials, most of whom grew up playing EA's legendary games, it needed to build trust in its highly skeptical customer base. That trust increased through its EA Insiders program, a content-sharing strategy that empowered its employees to share content on social media. With tens of thousands of monthly social media shares, Everyone Social's Cameron Brain points out, the program has expanded its social network to well over a million fans.
IBM: A legacy tech company with an edge on tomorrow, IBM leads the tech pack with employee-generated content. Employee-created content appears not only on their official blog but also all over its LinkedIn profile and on its employees' LinkedIn profiles. With cutting-edge thought leadership pieces appearing practically every day on its branded assets, the company has taken the worldwide lead in AI market share.
Need some insight into creating a new content strategy for your employees? Our workshops can help you assess your competitors and where you stand in the landscape so you can move forward with the knowledge you need.
How to Turn Employee Expertise into a Web Traffic Magnet
If you like the idea of using your employees to create content but you're not sure exactly how to get started, let me introduce you to the secret sauce: employee activation.
Employee activation can turn your most engaged employees into valuable content producers.
They can be a valuable source of content even if they aren't skilled writers.
It's important to have clear guidelines in place before you implement an employee-generated content strategy.
You're no doubt very familiar with employee engagement. Your business may have even invested thousands into programs to increase engagement.
Disengaged employees are dangerous because they can cost your business in lost productivity and even worse – their disengagement rubs off on others. So it makes sense to do what you can to engage those employees or eliminate them.
But what about the employees who are engaged. What exactly are you doing with their motivation and drive?
When employees are so engaged at work that they want to do all they can to ensure that shared business goals are reached, we call this employee activation. Activating your employees lights a fire that turns them into evangelists for your brand.
If they truly believe in the mission of your company and that their role has an important part to play in it, they'll be more than happy to contribute to your content marketing efforts with their ideas, opinions, and expertise.
How to Turn Subject Matter Experts into Content Creators
But even when the will is there, you still need a plan to manage it. And this plan should start with putting some guidelines in place for social media usage.
Employees' own social media accounts are the obvious place to get started with employee-generated content. They have a built-in following of people who already trust them and want to listen to what they have to say, and content on these platforms is often less formal than blog posts on your brand site, for example.
But just letting your employees loose is not the best strategy. It's important to be clear about what's acceptable and what isn't when talking about their work or the company on social media.
Encourage your employees to build their own strong personal brand. Each individual is a representation of your company, so while a glimpse into someone's personal life can help you to feel a connection, too much can be off-putting.
Provide your team with information and resources about how they can build their personal brand both on and offline. Get your employees to Google their own name and see what comes up – they may be surprised!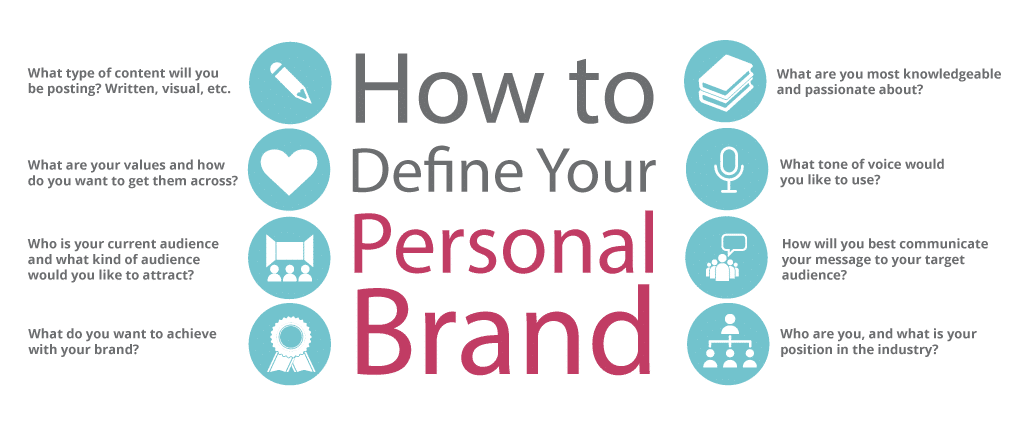 Once firm guidelines are in place, it's time to encourage the content creation itself. While some very engaged employees may not need much encouragement, others may need a little push.
Incentives such as bonuses, team prizes, or even just personal recognition can really help boost participation in an employee advocacy scheme. Try and introduce some competition by running a leader board and see who can get the most likes or shares on their brand-related content.
Identify Expert Influencers
When you've been running an employee-generated program for a while, it can be a good idea to single out a few expert "influencers".
Just like influencers in the world outside your business, these individuals can be the face of your brand and can be a huge bonus to your marketing efforts.
How to identify these individuals? Start by looking at the most engaged employees ­– those who are willing to go above and beyond at work.
Next, identify those who are heavy users of social media. Who has the most followers and posts most frequently throughout the day? Which people actually interact with their following, rather than just posting content to be consumed?
Your employee influencers will not always be the people who are most diligent at work. But look for those who communicate naturally with others and provide inspiration in what they post.
What if Your In-House Expert Isn't a Natural Content Creator?
So, let's say you have a long-term employee who's highly engaged at work, passionate about what he does, and keen to share his expertise. But he's not a natural writer. How can you make use of this valuable asset in your company?
Content doesn't have to be long or in-depth to be valuable. A photo on Instagram with a short description could be just as beneficial as a 2000-word blog post.
Not everyone can write, but this doesn't matter. If an employee struggles with writing, she can create a video instead. Or you can interview employees and hire a writer to present their answers as a feature article. The words come out of their mouth so it's still "their" content, just packaged up in a more professional package.
Follow the Lead
In the coming years, employee-generated content looks to grow in importance as Generation Z and the millennials continue to gain more buying power both as consumers and as business leaders. Those companies that hop on the EGC train early will likely take the lead in their fields, just as the business leaders we mentioned above.
If you are ready to get more traffic to your site with quality content published consistently, check out our Content Builder Service. Set up a quick consultation, and I'll send you a free PDF version of my books. Get started today–and generate more traffic and leads for your business!
Get a Free Consultation
for Content Marketing