One upon a time, user-generated content was the favorite buzzword in content marketing. Now, Employee Generated Content, or EGC, is hot again!
Why? Because it's super cost-effective to produce, it benefits employees, customers, and the business as a whole, and it can skyrocket sales and conversions like nothing else.
Your employees know your company better than anyone else, and they probably know your customers pretty well too. This means they're in a position to create better content than anyone.
Content that comes directly from your employees is also seen as more authentic and genuine than corporate branded content. Content shared by employees sees 8 x more engagement than content shared on official brand channels and consumers are 3 x more likely to trust information about a company if it comes from an employee than if it comes from the CEO.
Quick Takeaways:
EGC is many times more effective than branded content or influencer content.
Identifying your most successful EGC can help you to understand your audience's motivations.
EGC is also an effective way to drive recruitment and attract talent to your company.
Discovering Your Audience's "Why"
Too many businesses fall into the trap of churning out content purely for the sake of data. X number of people are searching about Y = write an article about Y if it's vaguely related to your area of business.
When your content marketing stops being driven by numbers and instead is driven by passion, magical things can happen.
Your employees are the ones who can provide that passion.
An employee advocacy program will never be a success if you tell your employees what to say about your company. For your content to be truly authentic, you must give your employees freedom and autonomy over the content they produce.
Studying which pieces of EGC are most successful with your audience can help you to uncover what they actually want. You can then go on to produce more of this kind of content in the future.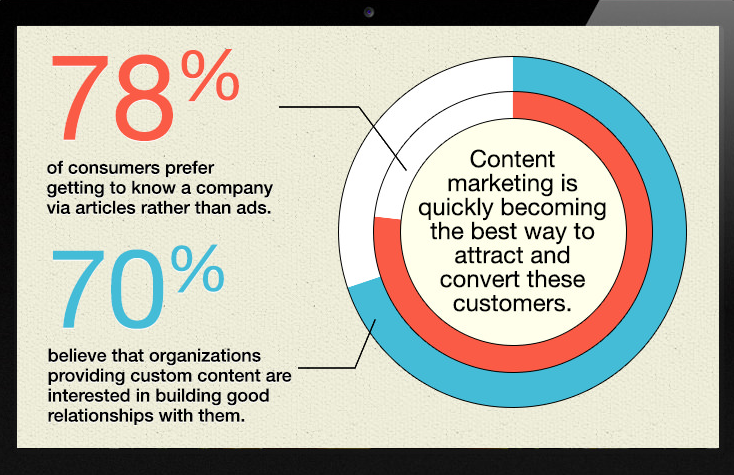 Is your audience reading your employees' content because they're thinking about working for your company? Because they want to learn more about your mission and values? Because they want an insider's view on your products and services?
Make it your mission to find out exactly what your employee-generated content is doing for you, and then do more of it.
Let Your Audience Build a Relationship with Your Content
Your marketing department will understandably want to have some influence on how EGC is produced and promoted, but it's best to keep your marketing content and your EGC as separate as possible.
The more marketers and executives try to control EGC, the less spontaneous and authentic it will become. As a result, it will lose its power.
Content produced by your employees doesn't have to be polished and 100% on brand. If it is, it comes across as too corporate and lacking personality. Your audience will see through any attempt to sanitize and "brand" employee produced content.
Consumers of content online are looking to build relationships, and it's easier to do this with an individual than it is with a faceless corporation.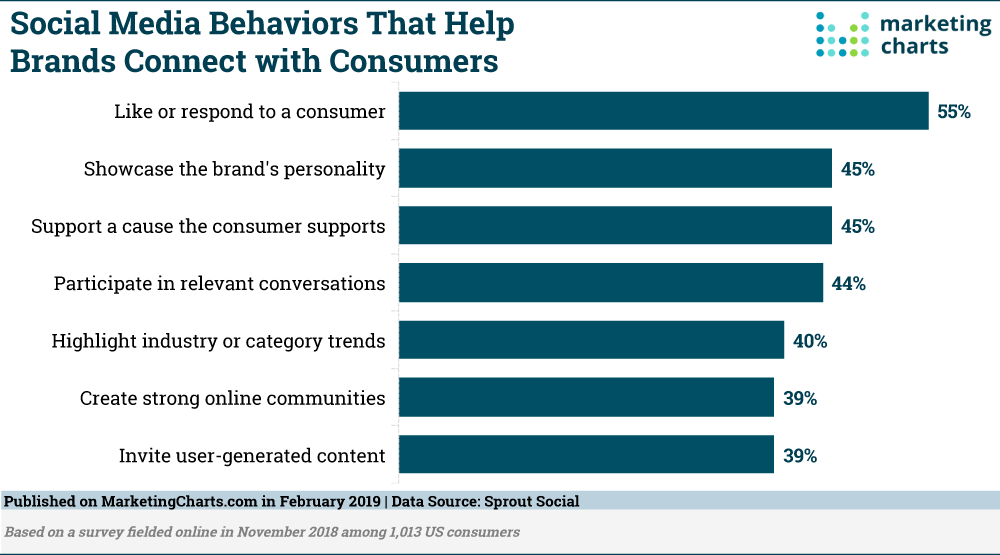 Concentrate on building those relationships rather than perfecting content. A spelling mistake or a phrase that's not quite politically correct probably won't destroy the relationship with your audience, but content that's devoid of personality and real meaning will.
Encourage Your Employees to Be Creative
Content marketing isn't all about blog posts and your EGC doesn't have to be either. Encourage your employees to get creative about the topic and format of the content they produce.
Videos may be easier for some employees to produce, especially those who don't feel confident in their writing skills. Removing limitations on the type of content that's acceptable may encourage more employees to take part and it can do wonders for your content marketing too. Video is one example of content that's widely shared on social media. Also, it doesn't have to be highly polished to be a success as long as it's useful or entertaining and genuine.
And remember that creativity will also be stifled by too much input or restrictions from marketing or C-suite. Guidelines are fine, but keep them to a minimum.
Bring More Traffic to Your Site and Better Talent to Your Team
EGC is quite unique in the way that it can benefit your business. Statistics show that consumer engagement with EGC is higher than corporate content. It can encourage more clicks through to your brand website as well as increasing trust and conversions.
But EGC can also strengthen your company from the inside out. If you're looking to attract the best talent to your business, there's no better way than by enabling your employees to promote working there.
Some of the world's most successful companies have no need to employ the services of recruitment agencies, and it's not just because they're so well known.
Many of these companies use EGC to inform potential future job candidates about the ethos and mission of the company, what it's like to work there, and to give some behind-the-scenes peeks into a normal day.
As well as attracting the best candidates, this approach also makes it easier to attract candidates that will slot into your company culture easily. If you take a look at some content produced by employees of beauty company Lush, for example, you'll soon get an idea of the "type" of person who works there and what the company is like to work for.
If you are ready to get more traffic to your site with quality content published consistently, check out our Content Builder Service. Set up a quick consultation, and I'll send you a free PDF version of my books. Get started today–and generate more traffic and leads for your business!