It's often said that to achieve success in content marketing, brands should "act like a publisher." But how do publishers act? What should brands specifically be emulating? For our second installment of our "Ask an Editor" series, I sat down with Vicky Wasik, Visual Editor at Serious Eats, to learn how to create a beautiful and compelling content hub.
Wasik is a Brooklyn-based photographer specializing in food, events, portraits, and travel photography. Her photographs have been featured in print and online by publications including Conde Nast Traveler, The Huffington Post, Edible Brooklyn, Edible Manhattan, New Orleans Magazine, The Village Voice, and The New York Times. She also has worked with brands such as Whole Foods, Oreo, Walmart, Plated, Chivas Regal, and Barilla.
What websites do you look to for design inspiration?
Vicky Wasik: Lucky Peach uses some really interesting graphics and illustrations for their features (this Chinese dumpling guide is one of my favorites). I think Bloomberg has some really strong photography that blurs the line between editorial and photojournalism: this Iceland feature is so cool. The images are huge and beautiful, and it feels like you're scrolling through a magazine rather than down a webpage.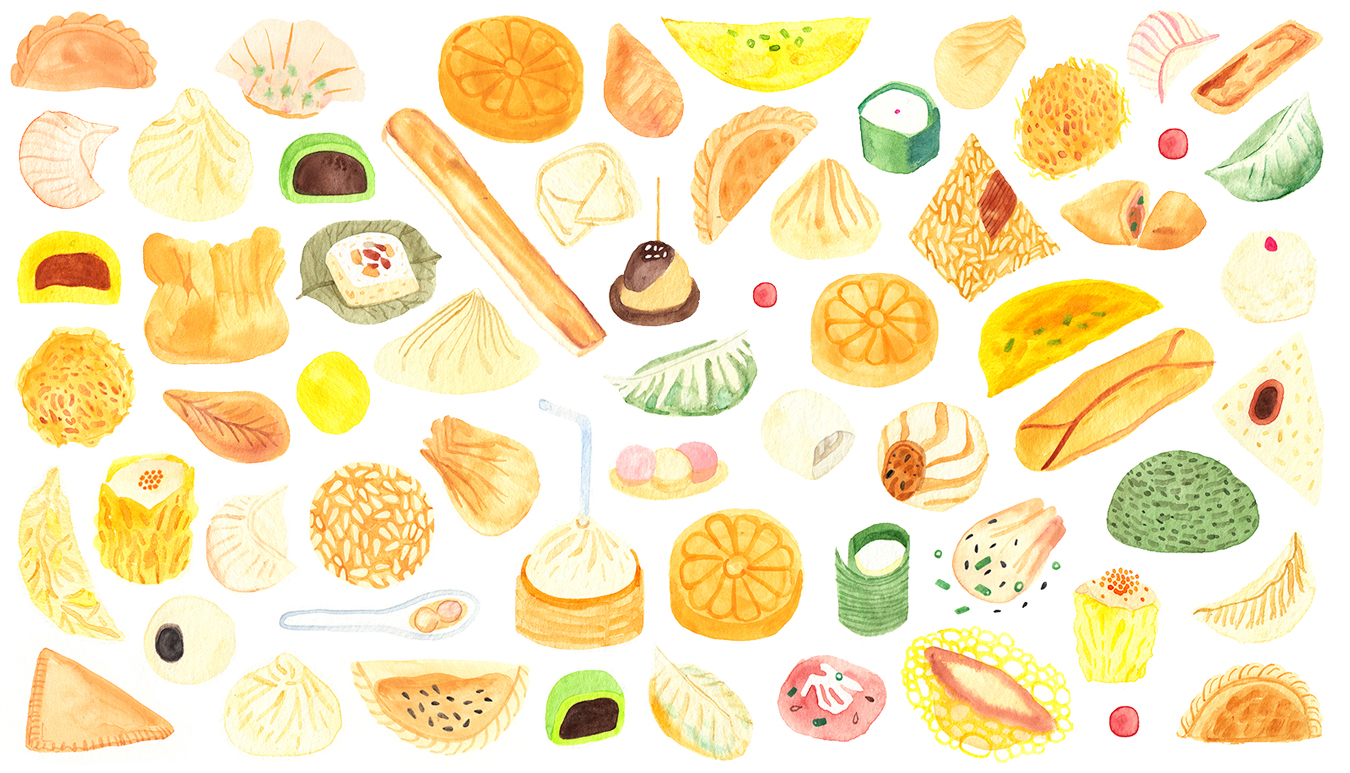 Illustration by Monica Ramos for Lucky Peach
What are some tips for choosing an authentic image?
If an image looks too staged, fake, or uninteresting, skip it. For example, if I'm looking for a photo of a chili pepper, I'll look for something with personality and texture, even a little imperfection. This shot…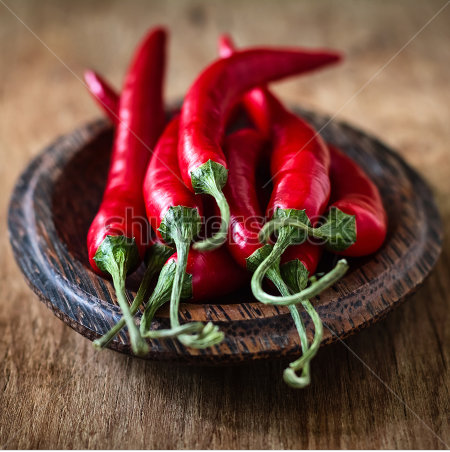 …with the warm wood and nice depth of field is way more appealing to me than this one on a plain white background.
What are your guidelines for selecting images?
I always make sure the image is consistent with whatever content it is supporting. My job is to select the primary image for each post that will be used across our social media platforms, on our homepage, and at the top of the post, so it should be relevant to the story and compel someone to click on the link.
For example, maybe I have a story about making peach pie, and the best image from the story is a beautiful shot of flour being sifted onto a surface. Even though it's a really strong shot, out of context it doesn't really tell you what the story is about, so I'll probably choose something that at the very least shows a pie crust, maybe even some peaches. The flour-dusting image can be used later in the post.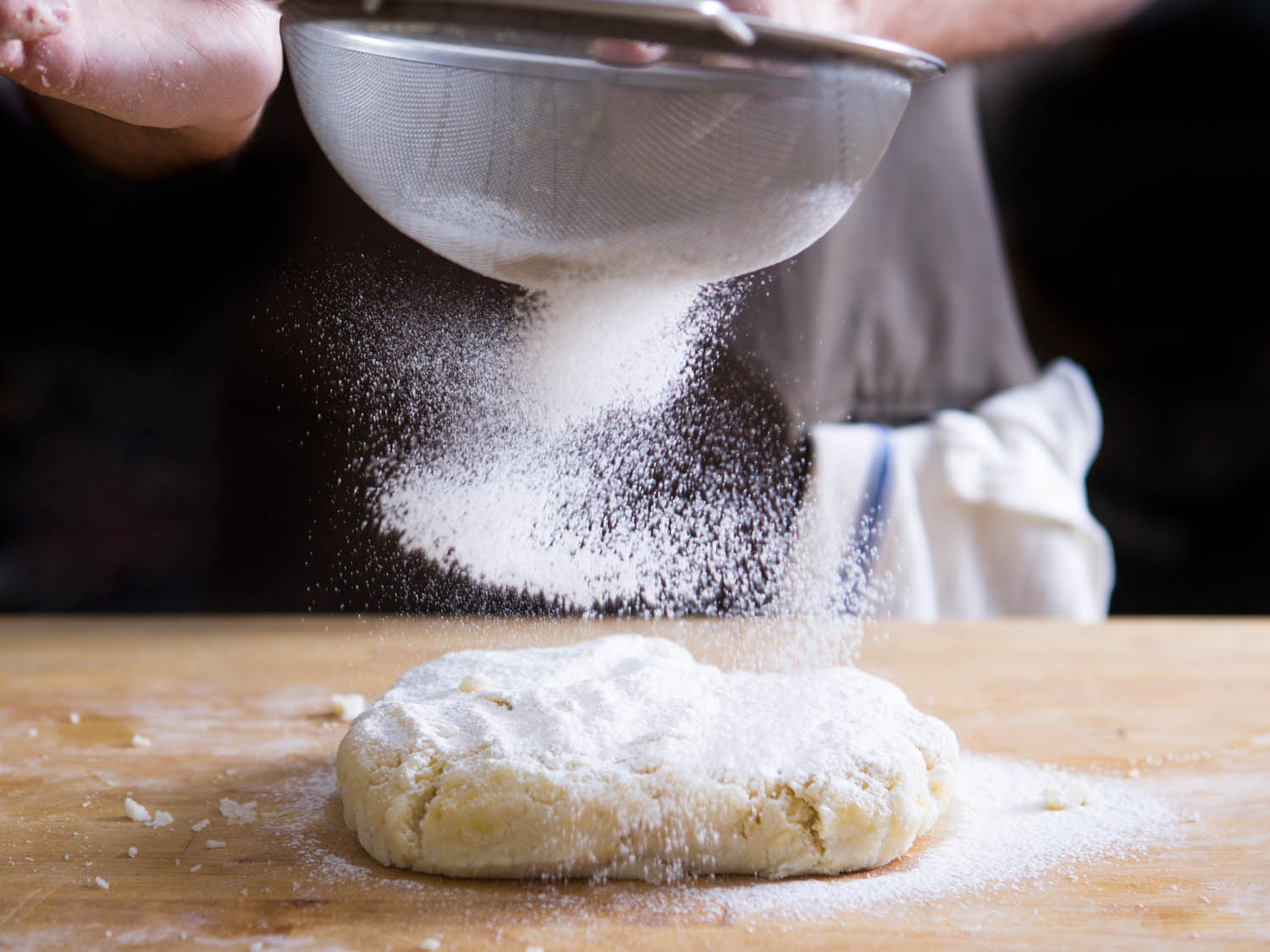 Photo: Vicky Wasik for Serious Eats
What is the most overlooked aspect of image selection?
Context. It's so important to make sure the image you select makes sense in the context of the article it supports or represents. For example, one of the first stories I edited for Serious Eats had to do with absinthe. I knew I had a great image from an old shoot I did at a bar of the absinthe being poured out of one of those fancy drip dispensers over a burning sugar cube, which, it turns out, was specifically called out in the article as being the wrong way to do it. So even though it was a great photo, it was the wrong choice for this article.
Photo: Vicky Wasik for Serious Eats
How do you maintain a consistent visual identity across platforms and social channels?
At Serious Eats, we pull images from our posts and use them with quotes or leads that will compel someone on Facebook or Twitter to click on the link. Pinterest is also huge for us in terms of sharing recipes and cooking tips/techniques. Something we're starting to do more of is using collages like this one with text overlay to draw in more readers from Pinterest. On Instagram, we alternate between using more candid behind-the-scenes shots and actual recipe "beauty" shots. We see social media as a way to show off our personality, not just duplicate already published material.
Our tagline is "The Destination for Delicious" so every image we use needs to echo that statement. We recently published this guide on Where to Eat Chinese Food in NYC and decided to use illustrations as the main design component of the page. We didn't want to go too far from our food photos, but we still wanted to add a little bit of whimsy.
What are some of the biggest mistakes you see brands and publications making when it comes to their visual identity or image selection?
The new trend is to use photographs that are bigger and better, which is great, but often the images are blown up too much and look super pixelated if they don't have a high enough resolution. It's important to check that the size of your image is appropriate for the size of the space on your website.
Do you have any tips for thinking outside-the-box with image selection (for example, something to represent a business instead of a computer)?
Whenever I'm stuck trying to figure out an image and I don't want to go the obvious route, I'll either re-read the text or talk to the writer or editor about the article to get a better sense of it. Sometimes just having a quick conversation can highlight an aspect of the story that you didn't see before or that might not be obvious, but can inspire you to look for a different type of image. I'm also a big fan of using the "related image" section of a stock site and spending some time going down that wormhole.
Key Takeaways for Brands:
Make sure your images make sense in the context of your content.
Try not to use staged or uninteresting stock photos. Instead, look for photos with personality and texture.
Think outside the box when it comes to visuals – consider illustrations and graphics as well as photographs.
Be strategic with your visual identity across platforms. What you post on Pinterest might be different than what you post on Instagram.
This article originally appeared on the NewsCred Blog.