"Growth hacking" is one of those buzzwords that's started popping up in digital marketing circles over the last few years. But what exactly is growth hacking and how can you use it to benefit your content marketing efforts?
The clue is in the name – growth hacking is all about growing your business rapidly with a limited budget. The term came about from start-ups who needed to grow their fledgling businesses as quickly as possible with limited resources. These start-ups typically achieve this growth by taking advantage of low-cost alternatives to traditional marketing that can be extremely effective when done well.
A growth hacker is essentially a marketer who might use a combination of techniques including social media, viral marketing, and SEO to increase brand awareness and conversion rates as quickly as possible.
Your business may not be in the start-up stage, but you can still use growth hacking techniques to grow your business.
When you apply these techniques or "hacks" to your content marketing, you end up doing something that's come to be known as "content hacking". A content hacker is someone who achieves massive growth through content.
Quick Takeaways:
Content hacking can help boost your marketing efforts in a short time, with a limited budget.
Good content hackers are data-driven, innovative, and constantly optimizing their content.
Analyzing your own successful content and that of your competitors is a great start for driving content growth.
Content Hacking Basics
So how do you become a content hacker? The key is to think outside of the box and look for little content marketing tricks that you can take advantage of to attract more social shares, drive more traffic to your site, and boost your conversion rate.
These days, nearly everyone is using content marketing, and for a very good reason – it's more effective than many other marketing channels, and yet, you can get started on a shoestring budget.
Anyone can be a content marketer, but not everyone can be a content hacker. Do you have what it takes?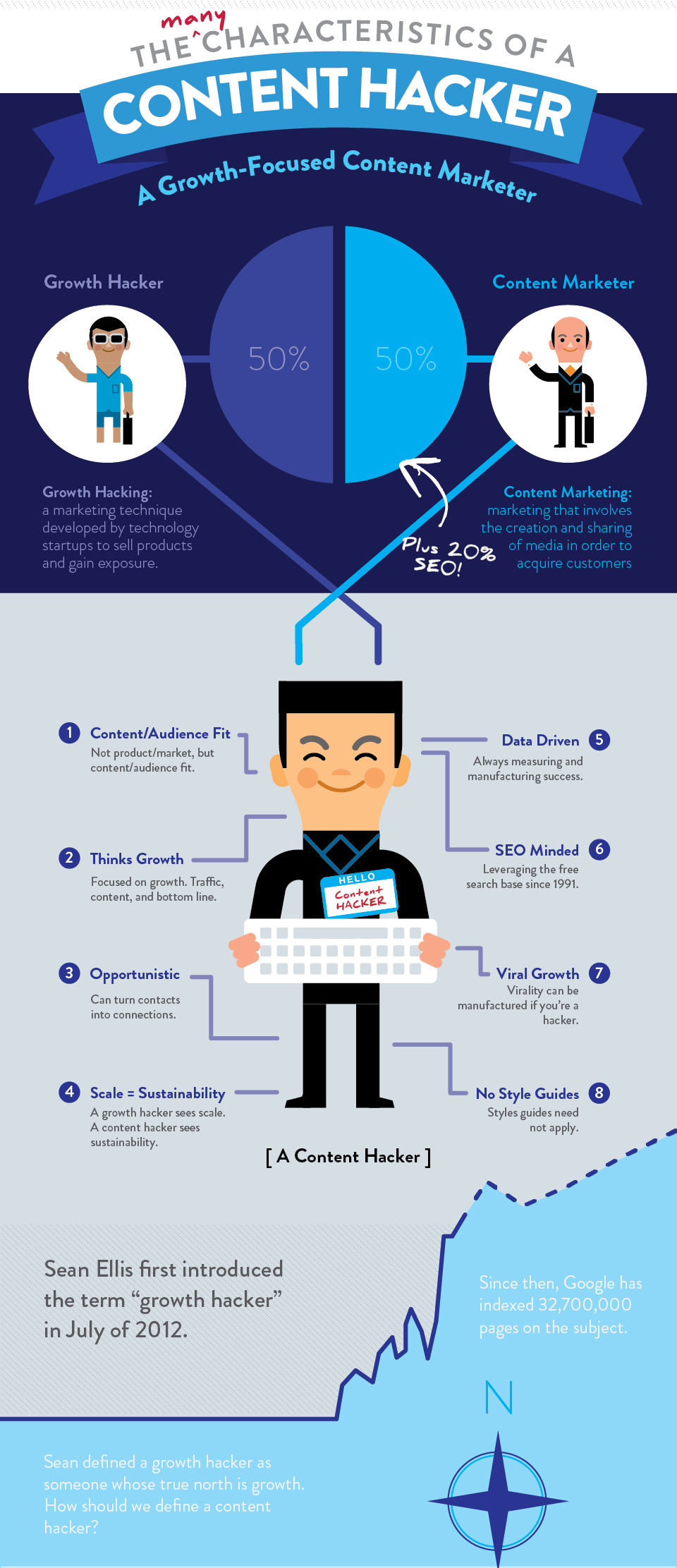 Some of the things you must consider to growth hack your content marketing include:
SEO – Google's algorithm is always changing. Successful content hackers stay up to date with these changes and know how to craft their content in order to use them for their own benefit.
Data analysis and optimization – successful content hacking strategies are almost always data-driven. By carefully analyzing the data you have available, you can look for optimization opportunities and tweak your content strategy for growth.
Recognizing opportunities – a good content hacker will always be on the lookout for the next opportunity. Something like being the first to publish a breaking news story in your industry could be your key to achieving explosive success.
Understanding virality – viral content is one of the cornerstones of content hacking. There's no sure-fire way of ensuring a piece of content goes viral, but content hackers will do their best to maximize the chances of this happening.
Originality – content hacking is all about finding your own unique path and not copying what everyone else is doing. Only those who experiment and think outside of the box can become true content hackers.
Furthermore, growth hacking is not about randomly trying a bunch of tactics and seeing what happens. Growth hackers are methodical in their approach, running a series of carefully managed and measured "experiments". This constant testing and evaluating means they can quickly find the most effective marketing methods. In other words, they pay attention to what's working and find a way to replicate that success.
So how can you get started with content hacking? Hopefully, by now you should understand that growth hacking is more of a mindset than a recipe that you can follow step-by-step.
However, there are a few things you can do to get started. After that, it's up to you to spot opportunities, be innovative in your approach, and multiply your successes to achieve growth.
1. Analyze Your Existing Content
Remember, content hacking is data-driven. One of the most effective and easiest ways to drive growth is by working out what you're currently doing right.
The fact is that you may have the answers right in front of your face. Maybe you've already stumbled on the recipe to content success and you don't even realize it yet. There's no need to reinvent the wheel if you're already doing something that's working well.
Start with identifying the most successful pages on your website using Google Analytics or whatever analytics package you have installed. There's no single definition of "successful" – this depends on the overall aims of your digital marketing strategy.
Some examples of parameters that might define your most successful content include:
Most traffic
Most conversions
Most inbound links
Most likes and shares on social media.
Once you've identified this content, you need to reverse-engineer your content strategy for this particular piece of content and see if you can replicate it. What makes it so popular? How did you promote it? What do your CTAs look like?
Reverse-engineering content can also be an incredibly successful SEO technique. The information you get from Google Analytics and keyword research tools has limited usefulness. Instead, look to your own content to get some insight into what your audience is looking for.
Let's say you have a blog post about employee incentives on your site. Maybe you created this content based on keyword research. However, when you look at the analytics, you see that most traffic to the article is coming from keyword searches for "gamification for employee engagement". Maybe you've only mentioned gamification as an aside, but the data is telling you that Google sees this article to be useful for people searching for gamification in an employee engagement context.
You can then tweak your content to both improve your SEO and make it more useful to visitors. Add a new section about gamification and make sure you're optimizing your titles for these keywords. With a bit of luck, you should see your traffic to this content grow.
2. Analyze Your Competitors
As well as analyzing your own content, you should also look at what your competitors are doing well.
There are various ways you can go about this – old-fashioned keyword research and competitor analysis is a good start. Just looking at who comes up on the first page of Google for your targeted keyword terms, and how they've crafted their content, can help to inform your own content strategy.
Another really useful tool for this is Buzzsumo. Buzzsumo helps you to find the content in your industry that's getting the most attention on social media and identify trending topics.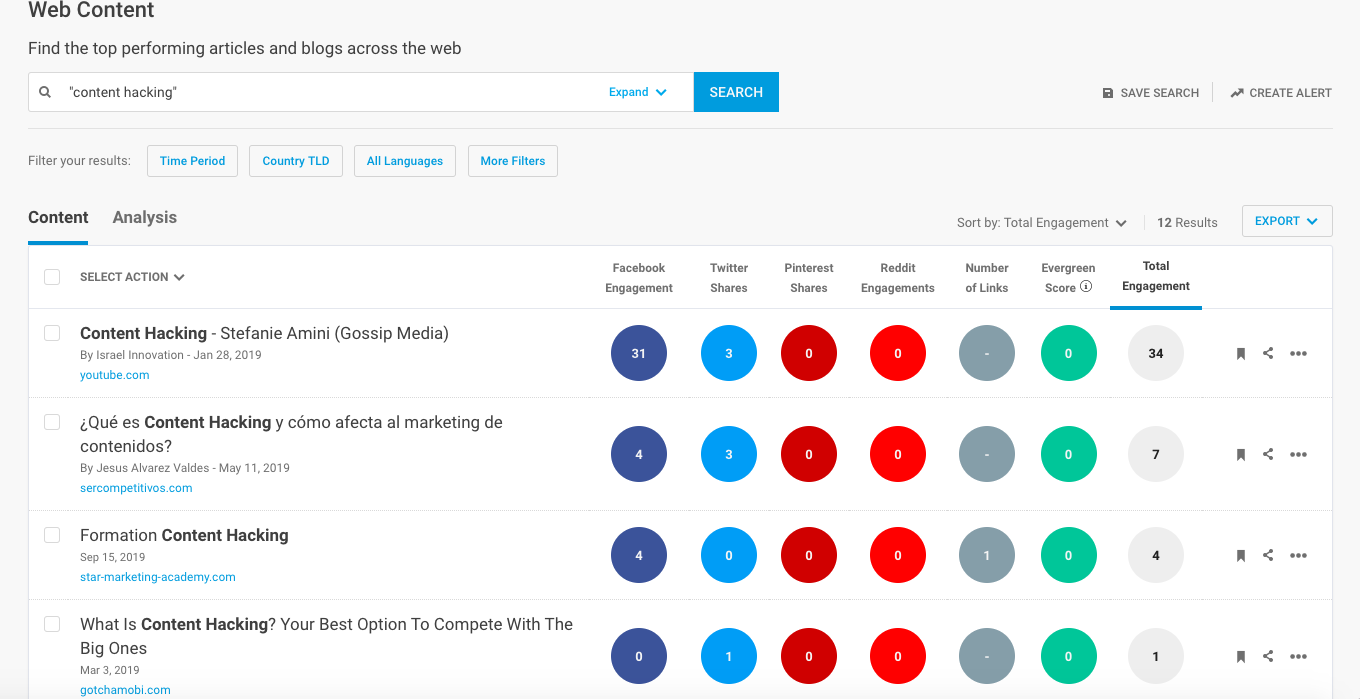 Not only can you see what type of content is performing well, but you can also see who is sharing this content. This means you can identify influencers in your content niche and come up with a plan to get their attention.
While there's no recipe for creating viral content, Buzzsumo is one of the best weapons you can use for coming up with a viral content strategy.
3. Optimize Your Headlines
Sometimes the smallest changes you make to your content can have the biggest impact. This is definitely the case when it comes to headlines. Maybe your content is excellent overall, but if your headline is less than inspiring, you're not going to make the most of that content.
A good headline catches the reader's attention and makes them want to keep reading. Optimizing your headlines is essential for maximizing your click-through rate in search engine results, in emails, and on social media.
Headlines are so important that there are whole copywriting courses dedicated to getting them right.
Of course, there's a fine line between writing an attractive headline and writing a spammy "clickbait" headline. Audiences online have grown savvy to melodramatic headlines that promise a lot but don't deliver when it comes to the actual content. You can still use the headline recipes that make clickbait so effective – but make sure your content backs up the promise of the headline.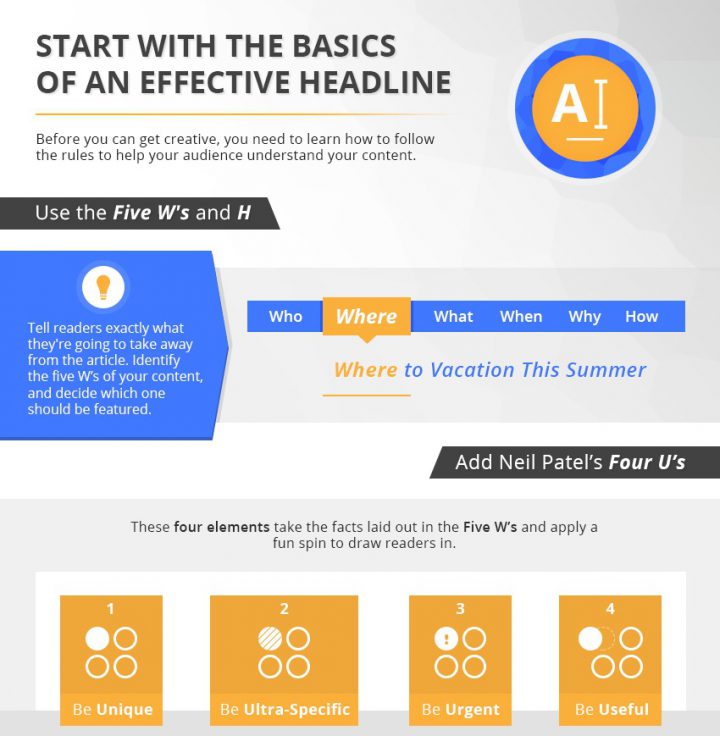 Using a headline analyzer can be a useful tool for helping you to improve your headlines, but remember the tips they offer are intended to be guidelines, not rules.
A/B testing is another key technique for optimizing your headlines. Try out a few different headline variations and see which gets the most attention. After a while, you'll soon get a feel for the type of headlines that work best for your audience.
Want to Growth Hack Your Content Marketing?
If you are ready to get more traffic to your site with quality content that's consistently published, check out our Content Builder Service. Set up a quick consultation, and I'll send you a free PDF version of my books. Get started today and generate more traffic and leads for your business.