Want to learn how I improved my site speed by 20% for desktop viewers and 59% for Mobile? Sure you do!
What's the one thing that has the power to make your conversion rates plummet and turn your site traffic away? Slow page speed.
No matter how well developed your content marketing strategy, if your website loads at a snail's pace, while your customers expect something closer to the speed of lightning, you have a problem. Even a one second delay can lead to a 16% drop in customer satisfaction and 11% fewer page views.
Here's your solution. Analyze your site's speed regularly. You can use free tools such as:
These tools won't just tell you how long it takes for your page to load, they'll offer suggestions for improving your site's speed, SEO and security.
You may not be a skilled hand who can address all the suggested technical fixes. But, even without a background in web development, there are still simple, powerful steps you can take that will dramatically increase your website's page speed.
Here are the quick and easy actions you can take to help your page load faster. Make these tweaks, give your site regular checkups, and give your content the fast-loading website it deserves to be published on.
Step 1: Optimize Images
High-quality, high-resolution images are a must-have for enhancing your written content. Visual content helps to tell the story you're trying to get across in every blog post, landing page and static page on your site.
And, if you're not careful, they'll weigh down your website and dampen your users' experience with their heavy file sizes like a pile of bricks.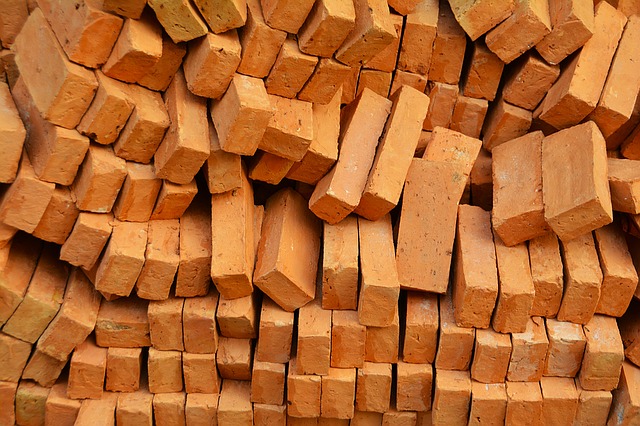 Here's the problem. When you upload an image and then scale it down with your website's CSS, the browser still loads the larger size, slowing down your load time. So, don't upload huge images. Shrink them first. Just because you have set your height and width parameters to 200 pixels on your content management system, doesn't mean the file size is smaller. When you upload a 1000 pixels squared image, that's the size your bandwidth has to cope with.
Here's the solution:
Crop and resize with image editing software first.
Next, compress your images. Free image compression tools like TinyPNG will reduce the file size without impacting image quality.
Upload.
Try doing this with all the images on your site. Test your page speed beforehand. Then, resize, compress and re-upload. Analyze again and check out how much faster your website loads.
Step 2: Enable Compression
Your site may already be set up for file compression. If you're not sure, it's worth it to check and make sure it's enabled. Just turning this setting on can reduce the size of your files by 50 percent or more.
You can use this Gzip compression tool to test if your site is enabled.
Next, follow these steps, based on your webserver configuration, to set it up. It's usually as simple as adding some code to your website's file manager.
Step 3: Minify Your Code
If you haven't noticed already, the trend here is: go smaller, load faster. And that brings us to minifying. When you analyze your website's page speed, you're likely to see a suggestion to "minify JavaScript, CSS and/or HTML.
Minify is another process of pairing down the file size by taking out what is unnecessary, without impacting the look or functionality of your website. In this case, you're cleaning up your site's code by eliminating white space, line breaks, unnecessary characters and programmer comments on your files. All of these extra characters and spaces were put in to improve the readability of your code for programmers. Taking them out won't change your site but it will shrink the file size.
Depending on how much extra space was used when your programmer developed your site, minifying may achieve a decent file size decrease – and subsequent page speed increase.
There are different ways to minify. An easy way, if you use WordPress, is to use a plugin such as BetterWordPress Minify, Assets Minify, WP Super Minify or WP Minify Options.
Google also offers a guide on how to minify, with separate suggested resources for HTML, CSS and JavaScript.
Step 4: Embrace Minimalism
And the final step. Make your site more minimalistic. Review your plugins and widgets. Are there any that are outdated or unnecessary that you could disable or delete? You don't want to delete plugins that are effectively improving your site's performance or enhancing the UX so tread carefully when you do this.
A smart approach is to delete one at a time and then test to see how much faster your page loads afterwards. The ones that you no longer use or need should go.
How Fast Should Your Page Speed Be?
Do you really need 100/100 page speed? Probably not. But, speed does matter. Not just for user experience but also for search engine optimization. Google stated years ago that page speed is a factor in their page ranking algorithm. What's their reasoning? It all comes back to UX.
Users want faster load times. With a faster site, they're more likely to stay on your site. More likely to convert and more likely to become a repeat visitor. And, more likely to find your site in the first place because faster sites rank better.
There are more ways to boost your site's speed, although some methods involve more tech-heavy knowledge, such as leveraging browser caching and optimizing your CSS. Start with what you can do, without causing other issues with your site. The big bandwidth hogs – those images that were never optimized, tons of pointless coding white space, uncompressed files, and excess plugins – taking care of these in a few simple steps can make a significant difference in how fast your website loads.  But, don't lose sight of the overall goal – user experience.
Keeping an eye on your page speed is a good idea. If potential leads are clicking away from your site because it takes too long to see your thought-provoking content, your content loses its value. Relentlessly trying to have a perfect page speed score, however, probably isn't worth the effort. Other factors like your bounce rate, page views per visit and time on site will tell you – and Google – even more about how well users are interacting with your site.