Here's an important question. When you come up with your content marketing strategy, do you consider the psychological impact of what content you choose? Taken even further, to what extent does psychology influence how you craft that content?
You probably took a course on consumer behavior in college but in practice, marketers tend to neglect the inner workings of the brain, paying more attention to the outer workings of society. SEO matters much more than the verbatim effect, for example – or does it?
We pore over our prized metrics and create elegant analytic reports to give us insight into the impact we are having on the mind of the consumer. This is a way of looking at what we have done in hindsight, and then using this hindsight to refine our tactics.
What's missing is foresight. How much do we consider the undercurrents of our collective mental processes when developing our content marketing? How much could this psychological foresight enhance our strategy and deliver ROI (Click below for your free cheat sheet)
The team at Main Path Marketing have created a riveting infographic on how the brain processes different kinds of content. And, you will notice, this information is presented as a piece of visual content. Visuals are known to make it easier to understand complex content quickly and that's why content infographics work so well.
The Infographic Every Marketer Should Hang on Their Wall
The infographic takes a look at each type of content and then explains when it is best used and why.
Written Content
So all those blog posts and whitepapers you have been working on – what impact are they having on your readers? They aren't just sharing info and persuading consumers to jump down the sales funnel. Written content is all about making a valuable connection.
Reading lets us step into the shoes of the author or protagonist. It helps us to relate. Your written content is building the emotional bridge between your leads and your brand.
This is why the concept of storytelling is so crucial in effective content marketing. If you are not telling the story of your brand with every piece of written content, then your leads won't make that crucial empathetic connection. They won't walk across the bridge and relate to your brand on an emotional level – which is one of your primary marketing goals.
Understanding this, ask yourself – is the style and content of your written content in line with your brand's story?
A great example of perfectly placed written content is the marketing of New Covent Garden Soup Co., founded by John Stapleton in 1989. The story behind this soup company is inspired by a personal story of Stapleton's co-founder, Andrew Palmer. On return from a sailing trip, Palmer asked his mom to make him something warm to eat. She pulled together some veggies and whipped up a warm, homemade soup. This inspired the idea for their fresh soup, sold in cartons to create a homier, more nourishing feel to their product.
To promote their brand, the company posted family soup recipes provided by staff. The posted recipes attracted a lot of positive attention by consumers and were a huge part of helping the brand become so successful (it was sold to Hain Celestial Group in 2011 for $230 million). They also perfectly exemplified the foundational story of the company and the product.
Stapleton says, "A strong story based in reality will bring your message and values to life in a way the consumer can believe in."
Understand that empathy is triggered when someone reads your content. Choose written content when you are trying to make this connection. In crafting your words, make sure those feelings are linked to your brand's story, and your website content, whitepapers, blog posts and other written content will have a tremendous impact on readers.
Graphic Content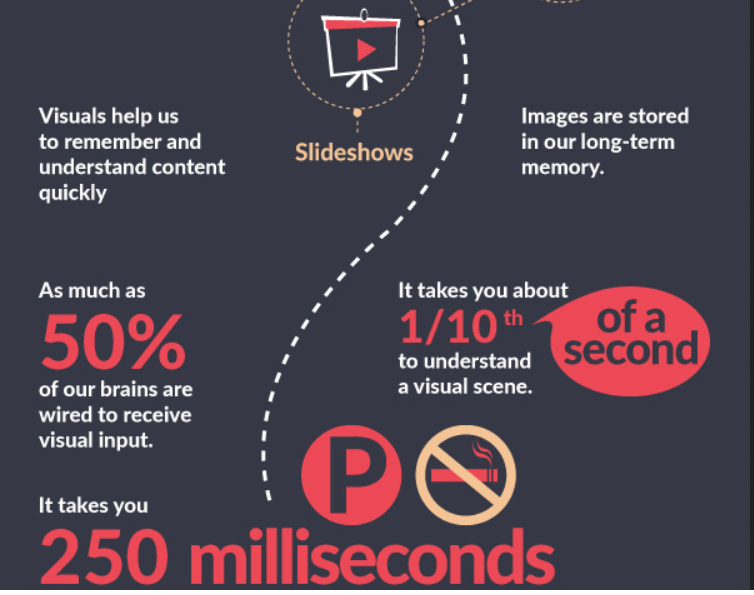 It is well documented that our brains can more easily digest and remember visuals. This makes visual content extremely powerful in marketing, a field in which persuasion and impression are everything!
Consider that,
The use of infographics tends to increase traffic by as much as 12%
46.1% of visitors to a website claim that design matters more than anything else for determining if a company is credible.
90% of what is transmitted to the brain is visual
So, when you want to persuade, make a lasting impression, or help your audience digest complex ideas, make your content visually appealing. The more you want to go in this direction with a piece of content, the more you want to opt for slideshows, infographics, and photos. This is also where eBooks with plenty of images, graphs, and other forms of visual data can be particularly effective when you are trying to make a persuasive argument.
Interactive Content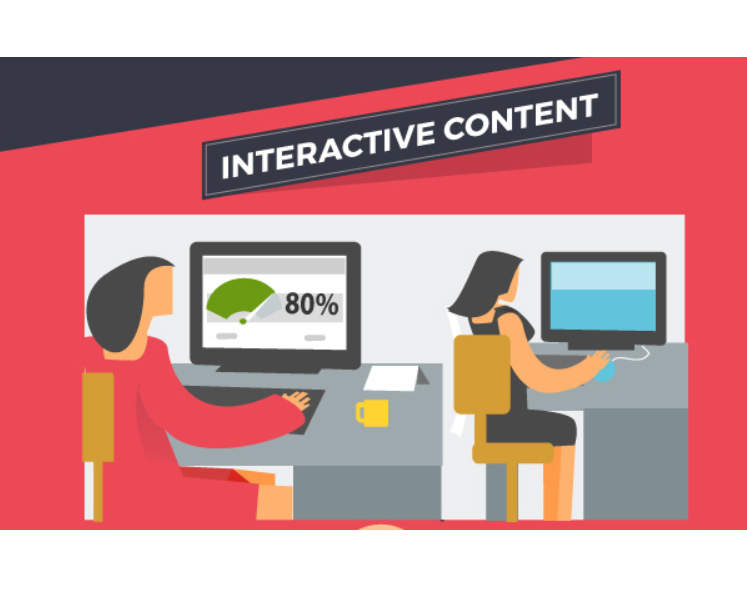 Want to boost your social shares and fire up some buzz about your brand? Interactive is the way to go. It is engaging. It offers a more personalized experience that is particularly well-suited to millennials – the ones who will be tweeting and pinning your content in the first place. It forces your leads to participate, activating multiple regions of the brain and increasing retention.
A survey by the Content Marketing Institute found that the most effective forms of interactive content that marketers are using for early state awareness are:
Contests
Games
Interactive Infographics
Quizzes
Assessments
The use of interactive content by marketers has been on the rise. From 2015 to 2016 alone, 75% of marketers expected to publish more interactive content. Agencies are finding that it isn't just an effective way to increase engagement. It also helps to inform consumers in a way that helps them remember the information better than other forms of content.
Video Content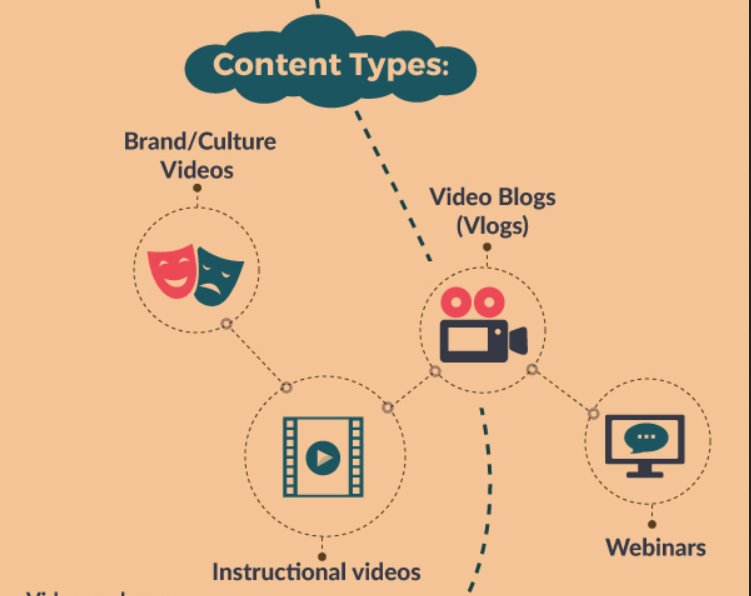 Video has undergone somewhat of an explosion in recent years as studies have shown that it has a powerful effect on consumers, increasing brand awareness, likability, and interest.
So, how are these promo videos, webinars, and vlogs affecting the brain when they are viewed?
The basic benefit of video content is that it is processed so much faster than text. Think of your videos as a way of pouring content into the brains of the consumer – sort of like what happens when we watch our favorite show on Netflix. The mind is a passive receptor. Not a lot of energy is required on the part of the viewer to process the info.
Videos are also great for creating an emotional bond and telling the story of your brand. This is because things like body language, pitch, and other subtle cues are picked up in videos, which can't be found in other forms of content. Keep this in mind when using video – every small intonation, the background music, even the colors used for props or clothing, will send subtle messages to your viewers.
Content marketing is an ever-evolving art form. As we learn more about consumer response through the data that we analyze and through experience, we will continue to enhance our strategies. But, the psychological basis of why each form of content has an impact is never going to change. The way the human brain is wired is probably going to remain the same for the next millennia or so. So, use this to your advantage. Keep the inner workings of the human brain in mind when you develop your next content marketing strategy.