There is another benefit on top of the Influencer Marketing ROI we discussed earlier this week: Insights.
Influencers offer gallons of fuel to keep your marketing fire burning in the form of invaluable insights and knowledge about your customer base and about where your brand's industry is heading.
These insights are the key.
When you look at the role of influencers – the bloggers, vloggers, and social media voices that have built up formidable kingdoms on the web, brick by brick, post by post, they are more than reflections of current culture.
They do more than symbolize the zeitgeist that each industry is in.
They also are creating the future. Each piece of content published becomes a seed, that grows and spreads, replants new seeds and new growth with the millions of shares, likes, comments, and tweets that they inspire.
Therefore, pay attention!
Sure, you can partner with an influencer as part of your inbound marketing campaign – 84% of marketers are planning on launching at least one influencer campaign in 2017.
But you can do more.
You can expand your research by digging deep into what makes your influencers – the ones that are making an impact in your niche – both alluring and influential to your audience.
You can also learn more about what makes your audience tick by exploring the qualitative side of the influencers they are following.
This may be one of the most effective ways to gaining an understanding of the psychology, preferences, and needs of your target market.
Identifying Your Influencers
There is a catch to influencer marketing. You need to identify the correct influencers, the ones that are making a difference in your very specific niche.
As Kristin Matthews, the marketing and community manager for GroupHigh explains, "While someone with hundreds of thousands of social media followers certainly could expose your brand to their followers, if they are not a snug contextual fit, their post or tweet would be moot as far as driving leads and customers."
The same is true for identifying what individuals to pay attention to in order to learn more about your audience.
You need influencers that are perfectly aligned with your brand, and that have enough influence to actually inspire lead generation.
How can you do this accurately?
Here are a few tools and techniques that you can use to identify the influencers that are on your shared wavelength and are influential enough:
Make a list of the specific attributes of your brand's niche as a benchmark. Then make a list of them and compare to the attributes of your potential influencers. This is a simple technique that can help you get a clearer picture to how well your brand's vision fits with a particular influencer.
Analytical tools like Klout measure an individual's social media impact.
Pay attention to who is mentioned, talked about, and linked to within your brand's industry and within your target audience frequently.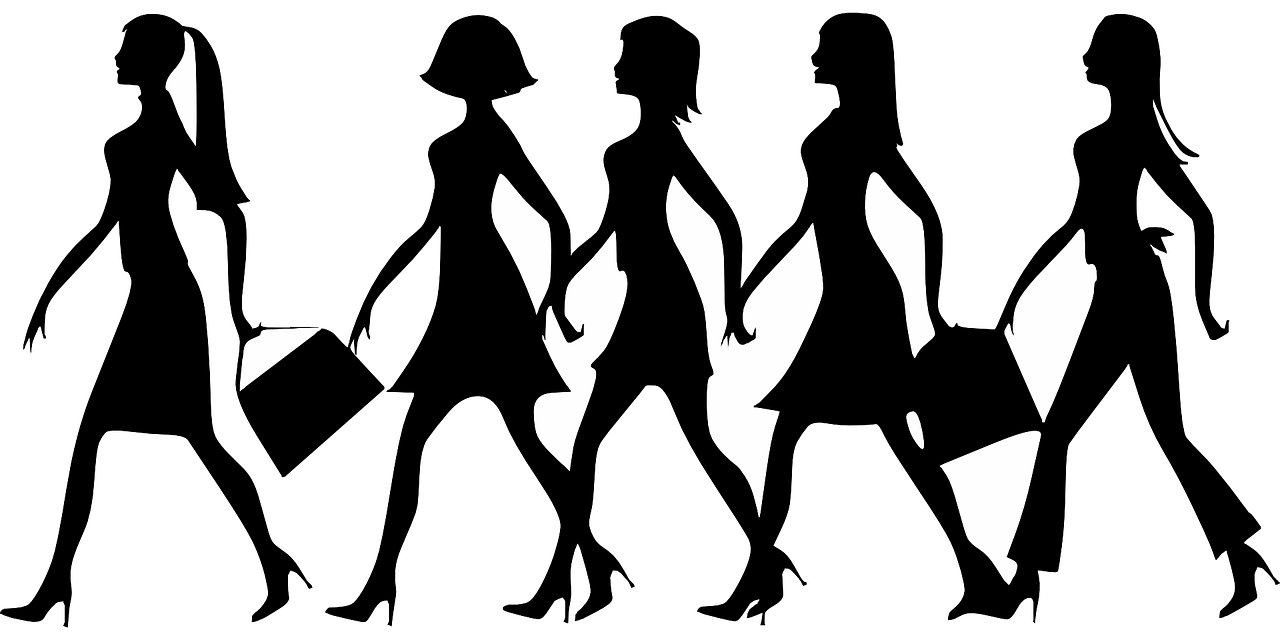 pixabay
Follow and Understand the Influencers
Understand your influencers, and you get a glimpse of the philosopher's stone of marketing. You'll know what really matters to your target audience.
Once you have your short list of the influencers who are directly shaping your industry, follow them. Read their blogs. Watch their videos. Find out what people are saying about them on social media.
You'll gain so much insight to help you refine your buyer personas. You may learn things about your audience that you never could have realized from more traditional market research techniques.
As influencers, especially the more niche-specific, micro-influencers, tend to be very authentic, there is more of an atmosphere for genuine comments and feedback.
You can learn what people are saying about the products or services they are talking about. This can give you a great idea of what direction your industry is moving into.
You can also get a sense for the style preferences of your niche. This may be the true gem of paying attention to your influencers.
If your buyers are talking about Zach King, the YouTube jokester personality, then your marketing campaign may benefit from injecting a little more humor, King-style, into your campaign. You're not going to gain this insight from a thousand surveys you may put out and analyze.
Is Elizabeth Kirby, the creator of Local Milk, a food, travel, and lifestyle blog on slow-living and sustainable food, on your audience's radar? Then perhaps your content marketing would benefit from a vintage or minimalistic feel, or simply a nod to sustainability and simple living.
Dig even deeper into what is motivating your audience by identifying complementary niche influencers.
For example, maybe you are marketing for a software company and your target audience may be professional millennials who want to be on top of the current digital trends.
And then you notice a surprising trend as you look at who is influencing your audience. They aren't just paying attention to tech influencers. A significant proportion are following travel influencers on Instagram.
There – you've just identified a case of widespread wanderlust amongst your buyers. Imagine all the ways you can use this to get an emotive response in your next marketing campaign!
Influencer Insight
Influencer marketing is much more than a trend. As more and more people install their ad blockers and turn away from traditional media sources in favor of the islands of authentic content that consumers are able to find online today with the influencers, it's going to be big in 2017.
A survey taken at the end of 2016 found that 48% of marketers plan on expanding their influencer marketing budgets and another 23% will keep them the same. Only 4% plan on scaling back. eMarketer predicts that influencer marketing revenues in 2016 will total $570 million – just for Instagram.
Influencer marketing campaigns are a powerful inbound marketing tool – and an increasingly popular one.
But there is a deeper value to be gained from influencers. Never before have marketers had such a powerful tool to identify cohesive trends and to learn about their audiences in such an authentic, candid way.
Pay attention to what influencers in your niche are doing. Pay attention to how your audience responds to them. And, pay attention to influencers that your core audience is following to identify complementary industries and lifestyle trends.
Then take all these insights like a set of vivid paints on your marketer's palette, and craft inspiring content marketing campaigns that will speak to your audience on a level your metrics alone could have never brought you to.
Image Credit: pixabay