People today don't shop like they used to. Over the past few years, e-commerce and mobile shopping have experienced radical growth, shifting retailers' focus, rightfully so, on improving those digital user experiences. Those experiences, however, are still inherently limited. People want the in-store benefits of seeing, touching and feeling products, and to do so surrounded by fellow brand loyalists. This all results in the reality that today's shoppers truly live in both online and offline environments.
So what does this mean for retailers? To get ahead, they need to sync their online and offline environments seamlessly, creating one, cohesive brand experience. Key innovators in the retail space, Warby Parker, J. Crew and Neiman Marcus,  have already embraced this trend, doing so with three key strategies.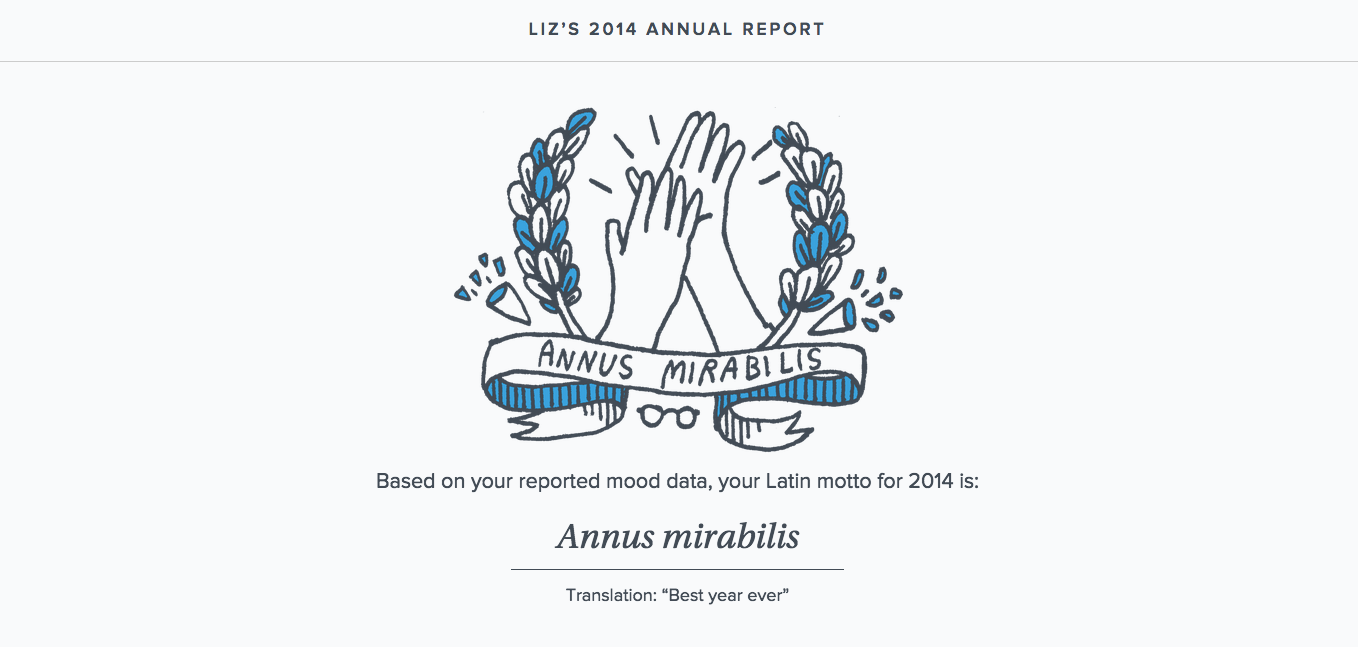 1. Deliver tailored, relevant content
"The public and your customers are participating more and near dictating what your brand is. You need to give people the tools to have it the way you want them to have it." – Neil Blumenthal, Co-Founder and Co-CEO of Warby Parker.
Delivering tailored, relevant content allows your customers to create the unique experience they want to have with your brand. For Warby Parker, customization is at the core of almost all its content. Interactive tools and surveys give customers quick, unique and highly shareable results, boosting engagement for the brand. Themed reading guides provide useful book suggestions and nation-wide traveling campaign engaged customers and local businesses throughout the country, letting them know when the brand would be in their local areas. Social campaigns, such as the #warbyparkerhometryon pulls in user-generated content from customers sharing their eyewear options and provides personalized feedback for every participant, boosting the customer's confidence in his or her purchase.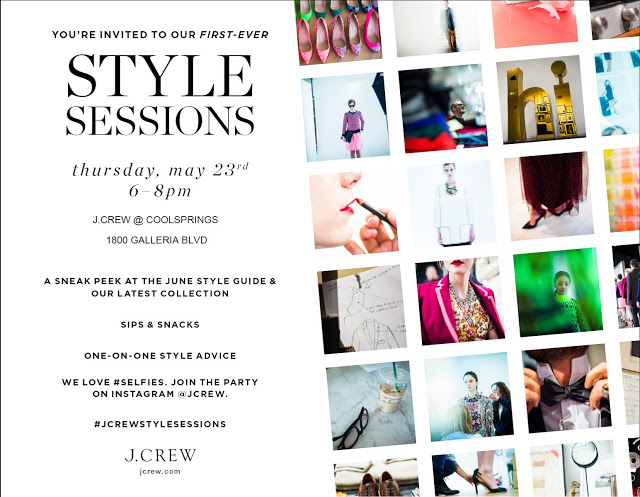 2. Sync online and offline communities
Like many fashion retailers, J. Crew has had great success in creating devoted online and offline communities of brand loyalists (specifically preppy-chic aficionados). What sets J. Crew apart, however, is how they managed to sync these two together.
After realizing its Instagram followers had created over 30 hashtags to share their J. Crew looks and style, the brand decided to expand the conversation offline into their stores. J. Crew invited its fans and local bloggers into retail locations, offering sneak peeks at new collections and styling tips from their own stylists. Customers were encouraged to snap selfies for social media with #JCrewStyleSessions for a chance to be featured in upcoming style guides, and bring the in-store experience full-circle back to the online community. The beneficial experience for customers surrounded by colorful clothing racks of purchase temptation, and extension back to social networks proved to be a home run for the brand.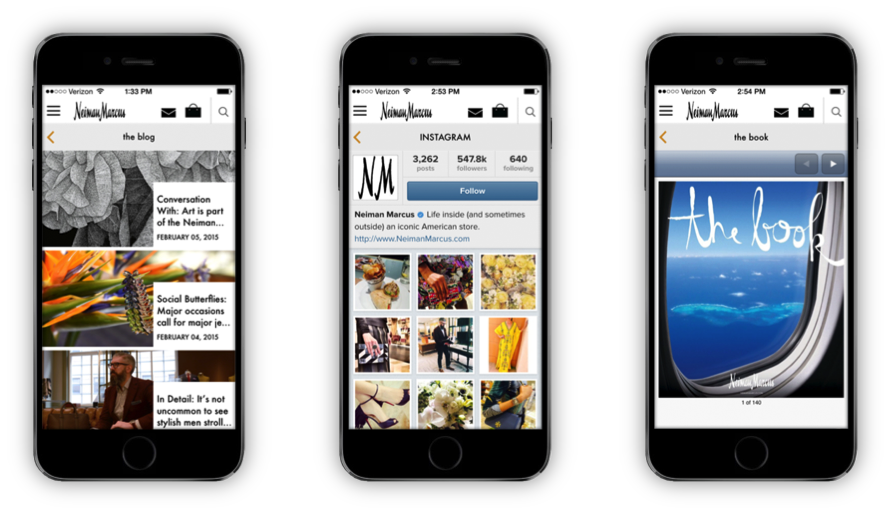 3. Bridge e-commerce and in-store experiences with mobile
"Our goal is to increase our interaction with our customers. Our customers are always interested in learning more about products as well as shopping." – Wanda Geirhart, Chief Marketing Officer, Neiman Marcus Group.
In marrying the online and offline experience, mobile is the key differentiator we're expecting to see soar in 2015. According to CMO, 84% of US smartphone shoppers already use their phones to assist them in their shopping while in physical stores. In 2014 Neiman Marcus led this trend by launching its mobile app, NM App.
This sleek technology gives Neimans' customers an end-to-end, seamless brand experience, all at their fingertips. Within the app, customers can customize their shopping experience with customer service preferences (if they prefer browse first or be greeted by a sales associate right away), the ability to message and schedule appointments with associates, bookmark favorite products, and scan QR codes for exclusive content. Content on events, fashion and beauty trends, art and culture videos from the Neiman Marcus' The Book and blog are also accessible directly within the app. All of this information is available to associates as well, helping them improve their customized recommendations for customers.
Bottom line? The retail industry is always evolving. Leading retailers know tying online and offline experiences with content will be key in winning 2022. Delivering tailored content, syncing online and offline communities with phygital marketing, and bridging these experiences with mobile are the three fundamental strategies they are leveraging to do so.
This post originally appeared on LizBedor.com.