If you publish great content and no one reads it, does it add value?
Probably not.
Distribution is key to maximizing the impact of your content and increasing brand awareness. However, most companies fail to create effective content distribution channels.
According to the Altimeter Group, "53% of marketers think distribution is a top need but only 26% currently invest in it."
Whether you want to boost website traffic or grow your email list, scaling your content with weekly publishing is critical to engage your audience.
Building strategic alliances gives your business the opportunity to influence potential consumers. It also helps your team save time and valuable resources.
Here's how to foster worthwhile relationships for content amplification.
Explore The Benefits
In content marketing, most organizations map out content creation from beginning to end. They spend countless hours writing blog posts and producing high-quality videos. Yet, these same teams remain stuck in a rut when it's time to promote their work.
Research shows that effective "content marketing produces 3 times more leads per dollar." So, having no distribution strategy affects your bottom line.
If you're wondering how to track your current progress, look at the infographic below.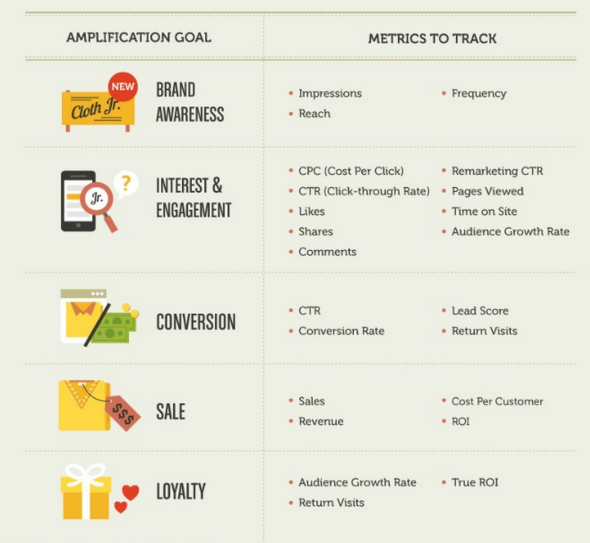 Content amplification helps with brand recognition. It enables you to reach your ideal customer and drive readers directly to your website.
When consumers are familiar with your brand, they will remember your products and services. Thus, keeping you in mind the next time they make a purchase.
Building relationships with other brands can help your team with content distribution.
Andrew Davis, author of "Brandscaping: Unleashing the Power of Partnerships," offers three benefits of partnerships:
It's better. You can create better content if you're willing to learn from others.
It's faster. Brands that partner usually experience rapid success with their content.
It's cheaper. It cost more to advertise than to share audiences.
Brands that live these principles position themselves as curators of content. They don't symbolize a singular experience.
Instead, these businesses "create value through a constellation of affiliated brands and products that form a sort of lifestyle web for their customers."
Through strategic alliances, brands can disseminate their content to larger audiences and pique the interest of new shoppers.
Create Stellar Content
Before you call in favors to build partnerships, make sure your content is shareworthy. Content that doesn't excite 20 readers won't miraculously thrill 2,000.
It can be a challenging feat to get your content noticed in today's online market. Viral videos and Facebook posts pop up frequently, and the average attention span of the consumer continues to shorten. (Although we bust the myth of the human is shorter than a goldfish attention span here!)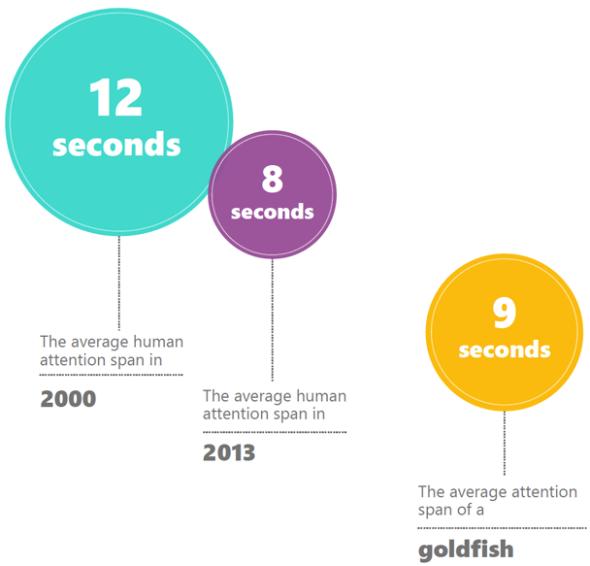 Source
However, standing out in the crowd isn't impossible. People gravitate toward valuable content, and more often than not, share it with family and friends.
Here's a list of expert advice on producing awesome content:
Create a sense of urgency.
"By telling your readers that they only have a short window to act on your information, you are more likely to get them to read it."
– Neil Patel, co-founder of Hello Bar and Crazy Egg.
Write lists.
"We have so much information coming at us these days, and lists make it easier to scan
and read quickly. If you integrate lists into your content, you'll find it's easily some of the
most shared on your site."
– Gini Dietrich, founder and CEO of Arment Dietrich.
Make the content actionable.
"The best content gives the user a sense of how to apply the information. It doesn't
degrade users by telling them what to do, but rather respects them and provides them
with assurance that they know best how to use the material."
– Zach Bulygo, content writer at KISSmetrics.
Relate with your audience.
"When we put our opinions, values, past failures (and even successes) out there, we open ourselves up to some degree of push back. But we also open ourselves up to a whole new level of connection with our audience. People can find facts anywhere—what they really want is the story. Your story."
– Sonja Jobson, Copy + Marketing Stylist
Examine your content to ensure it meets quality standards. Once everything is up to par, start searching for a suitable partner.
Establish Strategic Alliances
Developing a joint venture can be a nerve-wrecking experience. Will all the parties by satisfied? Will expectations be met?
When creating a strategic alliance, find a brand with a history of exceptional content and access to a similar audience. Engage companies with an interest in enlarging their distribution networks.
Communication is critical for partnerships to work effectively. The Harvard Business Review study cited listening as the most important trait to strengthening successful business connections.
"[I]f you want to build relationships with potential affiliates, you need to practice communicating effectively so you can articulate exactly what you mean — and get the results you want," writes Kevin Raheja, Business Development and Affiliate Manager for LeadPages.
In-person communication works best. See the image below.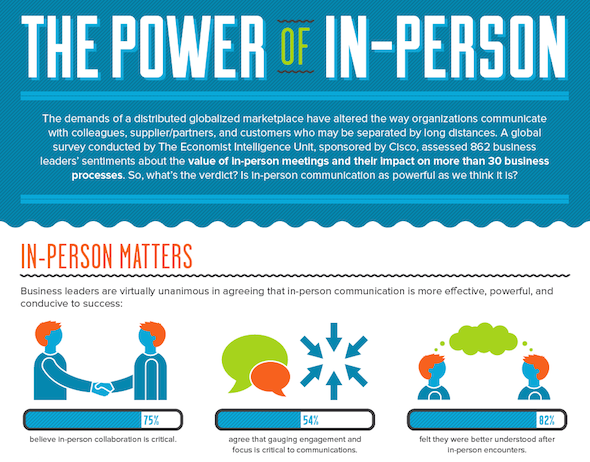 Source
Several mistakes can happen when forming partnerships. Businesses may break their agreements. Budget shortages may occur.
However, to develop a more powerful alliance, follow these tips:
It takes time for consumers to trust brands. So, skip the one-month projects.
Rally behind a campaign that takes at least six-months to execute. This gives everyone an opportunity to see real results.
Why does this alliance make sense? Will the shoppers understand the connection?
You want to collaborate beyond advertising. Create a partnership that symbolizes a unique message and benefits the consumer.
Set expectations on day one, and address any and all concerns.
Pro Tip: Inventory comes and goes. Make commitments based on a specific campaign, not a product. Building your brand is more important.
Most companies have extensive knowledge in one or two marketing techniques, like email, social media, or inbound. So, ask partners what they are willing to contribute to the relationship. Leveraging this expertise will boost the quality of your content and outreach efforts.
The best alliances are built on a foundation of honesty. Keep communication a priority to reap the benefits.
See Partnerships In Action
The practice of co-branding gives consumers noteworthy experiences. Moreover, when businesses fuse their strengths, it generates higher levels of brand awareness.
Below are a few examples of creative collaborations.
GE + The Economist
General Electric's innovations combined with the editorial standards of The Economist equals  GE Look Ahead, an editorial hub with a 1,000+ articles. Covering everything from wind power to 3D printing, this duo produces content that transforms global business.

Moz + Edgar
Marketing software company Moz teamed up with Edgar, a social media scheduling tool, to offer their audiences a free webinar (aka Mozinar). In tune with their customer profiles, the brands presented advanced tips to help people streamline the social media marketing process.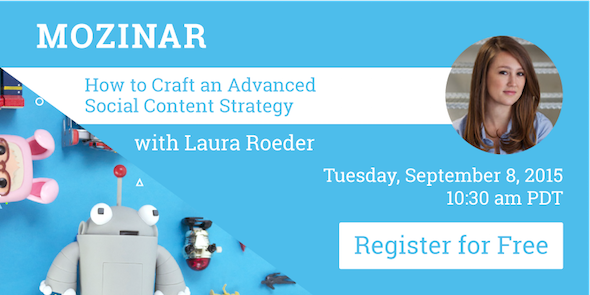 Westin + AFAR
Westin Hotels & Resorts collaborated with travel publication AFAR to bring exclusive travel tips to their guests. The joint venture resulted in a curated guide named Westin Finds from AFAR. The content merges Westin's 40+ hotel destinations with signature-style ideas from AFAR's community of travel experts.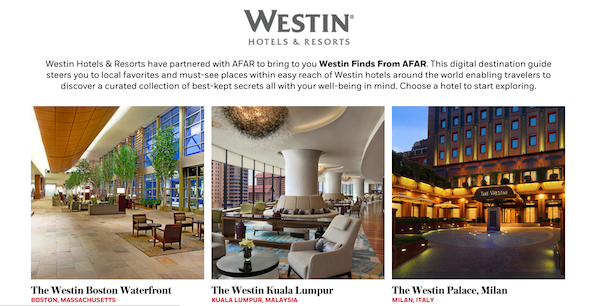 Testing New Strategic Alliances
Strategic alliances bring visibility without the staggering costs. Therefore, it's not in your team's best interest to begin with an elaborate campaign.
Instead, start small. Evaluate what content and distribution channels will work best for the partnership. Then, move toward more complex projects.
Experiment with the following combinations.
Guest Blogging & Syndication
Initiate the partnership by exchanging featured content.
As guest bloggers on each other's websites, brands receive fresh material for their audience and become thought leaders to a new customer base. Guest blogging also generates more website traffic.
Then, leverage the alliance by persuading other media channels to syndicate the content. Syndication will extend the shelf life of the posts and establish a greater online presence.
Podcasting & Social Media
For customers who like to consume information on the go, podcasting is an excellent content choice for brands.
Contrary to popular belief, recording audio isn't difficult. Soundcloud lets you host your podcast and distribute your sounds via RSS.
So, establish a joint partnership where both companies co-produce a weekly segment. For example, Andrew Warner of Mixergy hosts a podcast discussing business tips with well-known experts.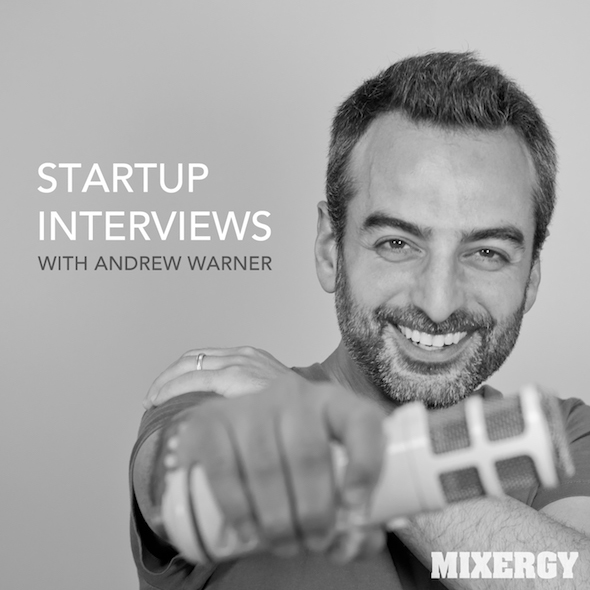 To spread the word, share episode details on social media channels, like Facebook and Twitter.
Whitepaper & Email
Writing, designing, and promoting a white paper can be overwhelming. That's why white papers are great collaboration projects. They allow brands to highlight their strengths.
White papers are good lead generation magnets, too. Businesses can educate their prospects and capture qualified leads with a simple form requiring an email address. After they sign up, your brand can offer more relevant content.
Join Forces Now
Expanding your content reach means growing your brand's audience. Working in cooperative partnerships lets companies attain content marketing goals more quickly.
When building a strategic alliance, stay committed to the relationship and always bring the best content to the table. For new relationships, start with small investments, like guest blogging and social media.
To amplify your content reach, build strategic alliances today.