Creating and publishing content are only the beginning. Now, you have to distribute it and expand its reach for maximum exposure.
That's the process of content amplification, and there are many ways to achieve it. It's not just one strategy; it's a combination of many channels and tactics, all of which you can seamlessly carry out with content amplification tools.
In this post, we're delivering a compelling list of applications every content marketer will want to add to their tech stack.
Quick Takeaways
Content amplification expands reach, attracting target buyers in different places.
The process of amplification can be cumbersome, but technology tools enable you to streamline it.
The content amplification tool space has various players that can support content creation, scheduling, promotion, and more.
Should You Care About Content Amplification?
It seems like an easy answer ( yes!). Yet, many content teams don't make it part of their content strategy. When you prioritize it, it can help you rise above the noise, as content creators publish over three million blogs every day.
There is a lot of competition for eyes and interest, even if you're in a niche industry. You can have direct and indirect competition. For example, for MIG, we compete against other content marketing services and organizations like the Content Marketing Institute (CMI).
While you are likely posting on your social media profiles, using email marketing, and using other common distribution models, it's hard to amplify unless you have a plan and tools to elevate your efforts beyond general posting.
What Are the Different Ways to Amplify Content?
Amplification can leverage many channels. You can post on your social media profiles organically as the first means of distribution. Email marketing is another option. You can also post on open third-party sites such as Quora or Medium.
Using paid channels is also an option. Paid channels include search and social media ads. Another paid option is a newswire for press releases.
No matter how you amplify, you'll need effective tools.
What Are Content Amplification Tools?
'Content amplification tools' is a broad classification. It can describe many different applications that enable you to post, manage, and monitor distribution. Some are relatively standard, while others have unique features. Let's dive into some examples.
7 Content Amplification Tools to Check Out
Broca uses deep learning AI to automate the process of content creation. It can dramatically reduce time spent on content creation so that you can scale your amplification efforts. It has a simple, intuitive interface, so you don't have to spend hours on training.
This tool is a real game changer for busy content teams seeking to simplify workflow and get out of the execution weeds. You add descriptions, keywords, and other key facts. Then select the channels to promote.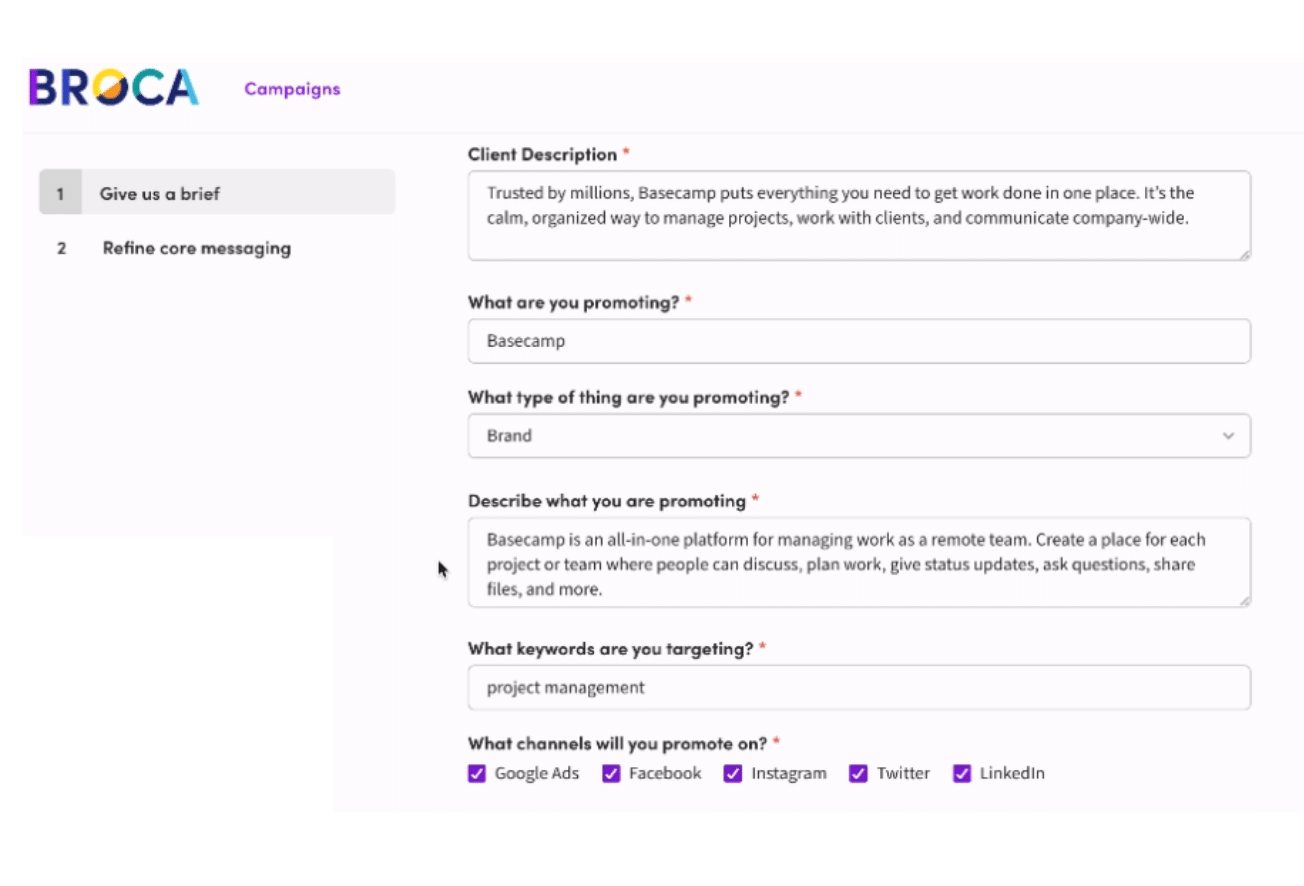 Step two is to refine the core messaging. The AI develops content, and you can refine core messaging. Step three is to choose your channels while the tool generates content for your campaigns, from Google Ads to social media.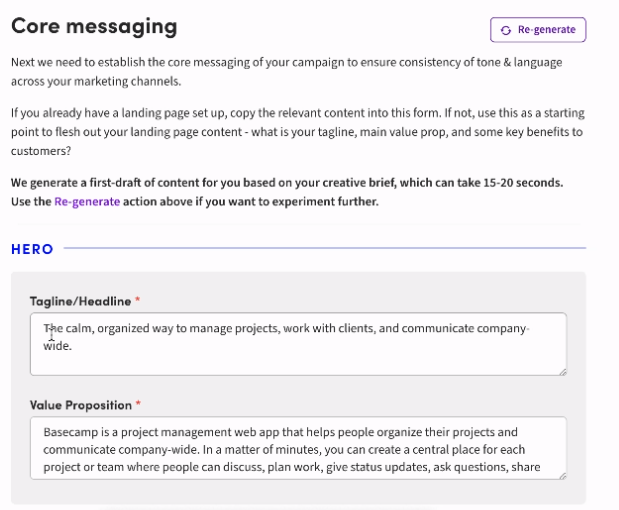 Converge provides a publishing platform for content amplification. It's simple. You publish the content on the site. Then the platform amplifies for you via email, social, newswires, and influencers. Users can then analyze the amplification to measure results. It's a paid service with different tiers based on the number of articles you want to publish.
GaggleAmp has a different perspective on amplification as it focuses more on employee advocacy. Your employees can be your greatest amplifiers, and this platform makes it easy to scale their efforts.
It works by enabling admins to provide users (employees) with content to share on their network. They can then share it, expanding your reach. It's much more impactful than if employees simply "like" your posts.
See how it works in the video below.
Zemanta delivers programmatic ad technology to boost engagement. Brands and agencies use it to buy advertising optimized for post-click engagement. It includes AI and automation features to optimize every dollar spent on paid promotion.
Outbrain is a veteran in this space. It powers the technology behind discovery feeds, creating over 344 billion recommendations each month. Content publishers can use it to manage, engage, and promote. There are options for video, sponsored content, and native ads.
The Buffer platform allows you to visually plan and schedule campaigns on social media. It also includes analytics to measure performance. It's much more than a scheduling tool. Other valuable features include story planning, first comments, hashtag planning, and more.
Hootsuite is a hard-working social media management tool. You can create and schedule posts at scale. Further, you can manage feeds from channels and messages within the platform instead of jumping to each profile individually. It also has functionality for mapping out campaigns, real-time collaboration, and employee advocacy.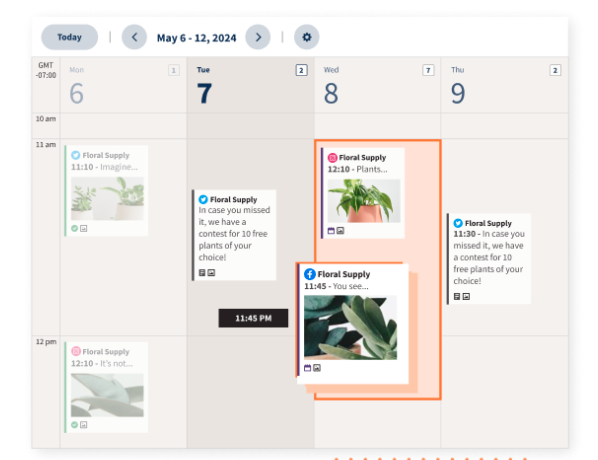 The Foundation for Amplification Is Consistent Content
To leverage these content amplification tools, you'll need the actual content, which can be a challenge for many businesses. We can help.
If you are ready to get more traffic to your site with quality content published consistently, check out our Content Builder Service.
Set up a quick consultation, and I'll send you a free PDF version of my books. Get started today and generate more traffic and leads for your business.