Today I'm going to show you some of the tactics I used to build a freelance business that last year did more than $250k in revenue.
And this was accomplished without spending any money on advertising through efforts like Adwords, Facebook or LinkedIn. But before I get into that, let me give you a bit of background on myself.
My name is Ross Simmonds and I'm a digital marketing strategist, author and entrepreneur. Over the last few years, I've worked with everything from startups to Fortune 500 companies around the world. I've recently written a book that includes my top 100 tips for making your first $100K in revenue after I was able to crack the six figure mark the first year I quit my job.
And in this post, I'm going to share with you some of my best tips.
Be aware – This isn't a blog post filled with the generic advice like 'add value' or 'engage' with your audience. I'm talking about straight to the point pieces of advice that I wish I knew when I first got started.
Let's get to it…
IDENTIFY THE RIGHT SPEAKING OPPORTUNITIES & POUNCE
Public speaking is a super power in the world of freelancing.
Why?
Because it's a tactic that works.
Most people blow their opportunity as a speaker and never generate business from their talks or panels. Why?
Because instead of focusing on their audience, they focus on their own agenda. We've all been to a presentation where the speaker talks us through how great their company is and why their product is the best in the industry.
AKA a total snorefest.
People want you to deliver value.
But so many freelancers blow it when they get on stage. Don't be one of them.
Consider this:
If you give a one-hour presentation and there are 50 people in the room, you're taking 50 hours of human life. Make those hours count. Make the people who spend an hour listening to your presentation feel it was worth it.
We're talking about more than 2 days of life!
Over the last few years, I've closed projects worth over $20,000 from saying yes or hunting down new speaking opportunities. The key to this success can be broken into a few different elements:
1) Identify & Understand Your Audience
I don't jump on every speaking gig I'm offered.
I've been privileged to speak all over the world in my career but more and more have I rejected certain opportunities. You see, I know which industries and to what audience I can deliver value (and close). So if your audience doesn't fall into these categories, I'm not the guy for you.
As you begin looking for speaking opportunities, it's important that you do the same. Start by understanding what projects you've taken on in the last few years and which of those you didreallywell and enjoyed.
Let's say you're a designer and love working with Real Estate clients. The first step for you is to find real estate conferences and events.
To do this, I would visit a site like Eventbrite and start my with the keyword "Real Estate":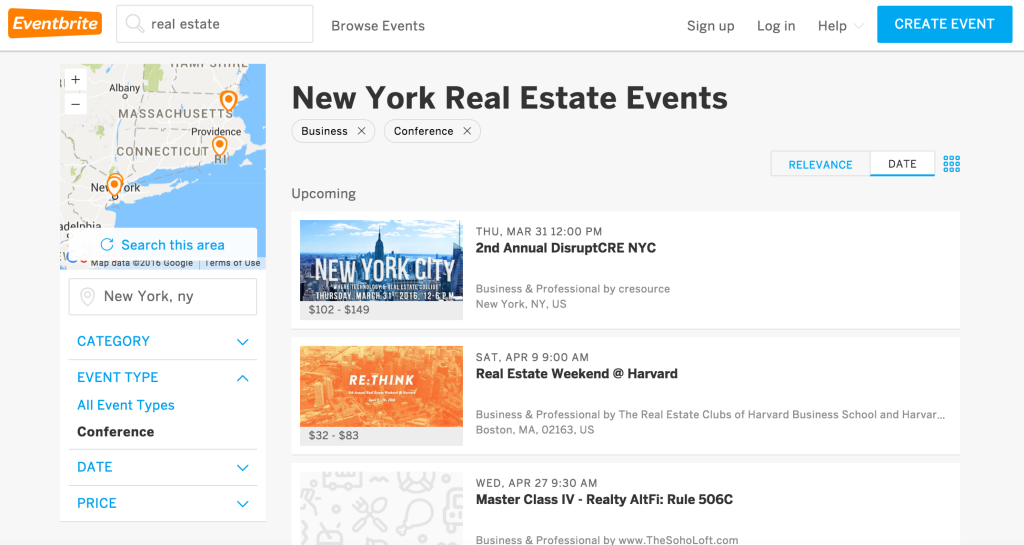 From there, you will want to filter by Event Type and select: 'Conference' or 'Seminar' to ensure you're not reaching out to speak at an Open House.
Now navigate through this list and events and find events being held four or more months from now. Any shorter than four months and you're likely reaching out to organizers who already have their lineups in stone.
Once you have identified the right event, it's time to get in touch. To reach out to the event organizer, select the name of the event and scroll down until you're met with this 'Contact the Organizer' button:


Once you click the button, you will be met with form to fill out with your request. This is just one of the many ways to land speaking gigs. In my 100 tips for making $100k, I share a handful of other tactics that will help you land gigs.
Here's an example of an actual script I've used in the past to land a gig:
Hi Folks – This event looks awesome! My name is [First Name + Last Name] and I'm a [Occupation] who has [list some accomplishments] and would love to share some of the lessons I've learned over the years with your attendees. I know you've probably already locked in a few of your speakers but I'd love to add my name to the list. I really think your audience would enjoy what I have to say and take a lot out of a session all about [your topic].

What do you say? I'd be willing to do this on the house

[Name]
If they write back interested, try to schedule a 15 minute call to ensure that they're comfortable and go from there.
2) Invest In Quality Presentations
It doesn't matter if your presentation is 30 minutes or if you're presenting to a room of 5 people. You need to invest in a quality deck.
Your investment can be (1) time or (2) money.
If you're going to be investing time into creating your presentation, I'm going to share with you a few key tricks of the trade that have helped me.
No font sizes smaller than 20pt
Use powerful visuals on each slide
Don't include paragraphs on single slides
Understand color contrasts. Yellow on white doesn't work.
No spinning transition slides or animations
Don't use clip art or corny visuals
Don't use the PowerPoint sound effects
3) Use Case Studies As Examples (No Pitch)
I used the slides above in a presentation I was giving about content marketing to a group of startups. Instead of bragging about my success on Slideshare and talking about how smart I am, I encouraged the companies to run their own experiments internally. I used my success as an example of what I'm confident that they could achieve if executed some of the strategies and tactics I shared in the presentation.
This approach is a more subtle way to convey that you have the chops to bring value to prospective clients rather than using your presentation as a chance to pitch them on your abilities.
4) Follow Up. Follow Up. Follow Up.
Did I mention it's important to follow up?
I've seen it too many times. You shake someone's hand, they ask for a business (which you should never do) and then two days later you realize that you've been added to their newsletter mailing list.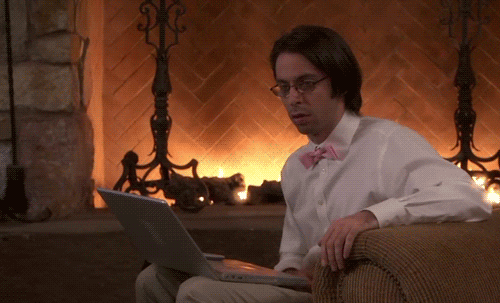 Even if you met 100 people at the event, don't add them all to an email list or send a mass BCC email to the group. Make it personal.
Send a personalized email that lets the person know it was great meeting them and if appropriate, share examples of your work. You should also make a point to remember and reference any interesting detail of the conversation. It could be a point about their holidays, their favorite sports team, the bar you met them at – anything!
And don't forget to follow up consistently to get on a call and learn more about their business.
Why?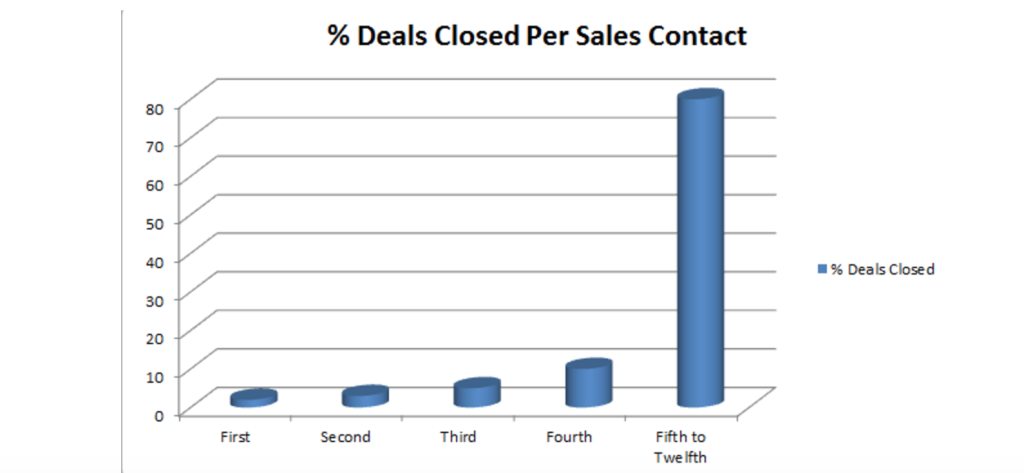 Because sales go to those who are persistent.
A recent study conducted by the National Sales Executive Association found that 48% of sales professionals never follow up. The same survey shows that 10% of sales are closed on the fourth contact yet 80% are closed after the 5th. 
Leverage Job Boards For Opportunities
You may have thought your days of browsing through job boards were over but I have news for you. A job board is a great place to find quality leads for freelance opportunities.
Over the last two years, this tactic has been extremely helpful in finding quality leads and then converting them into customers.
The approach is pretty straightforward. I visit a site like Angellist, click their jobs section and filter by the service I'd offer and a smaller price range:

I like to include smaller price ranges on Angellist because it opens up the opportunity to pitch this as a better option than hiring someone as they wont have to pay for health coverage or additional benefits.
Another tactic that works well is filtering by the number of employees:


This gives me insight into understanding who is still early stage and likely doesn't have a large department that would require navigation.
If you're not targeting startups, you can do the same thing on sites like Career Beacon, Monster.com, Jobs, etc… Here's an example of this tactic in motion using Monster: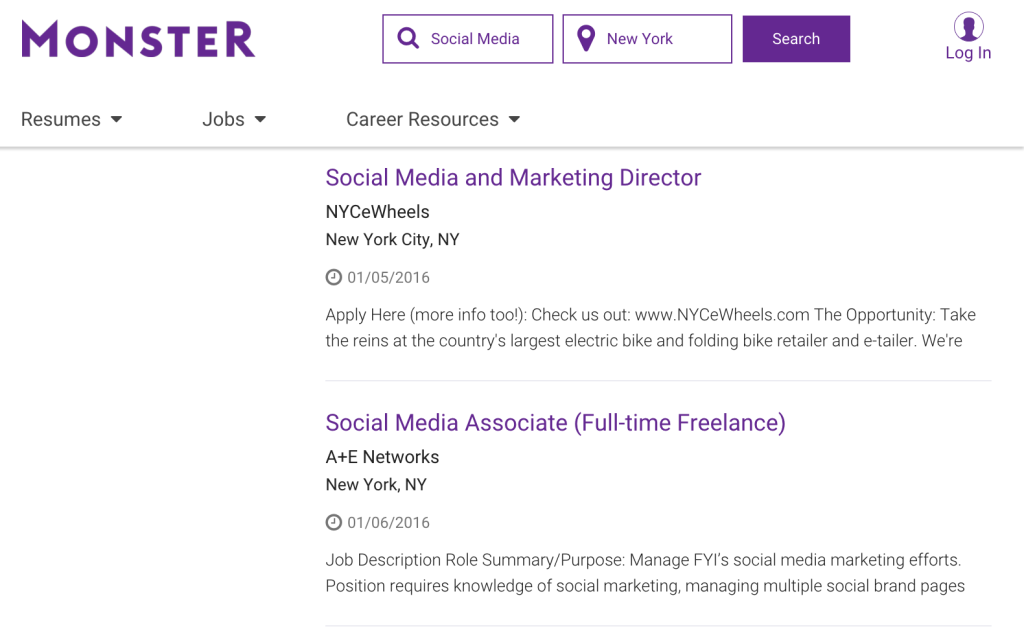 I simply type in the category and location and within seconds, I'm armed with a list of companies hiring a social media person. As you can see in the visual above, one company expresses clearly that they want a freelancer – Bingo!
Rather than writing these people individually, I would seek out their email using a website like ContentMarketer.io or send them a note via LinkedIn.
In your email, you're going to want to share case studies of your work along with a reference to how you found them. Position yourself as a great alternative to hiring someone and let them know that you've helped other brands achieve success in the past that could be replicated with them.
CREATE LEAD CENTRIC CONTENT TO NURTURE YOUR LEADS
"I've been looking for something like this! Thanks so much."
That's an email I received a few months back that led to a long term contract.
How did I do it?
I created content that I knew my target audience would be interested in. For example, when Periscope & Meerkat first launched, the amount of content online surrounding these channels were scarce.
So I stepped up to the plate and created a guide as quick as I could:
I then sent that guide to a handful of brands who I knew would be having Monday meetings surrounding this new channel and asking their interns to create reports on how they should respond.
Within hours, I was receiving emails back thanking me for the content and a few asking if I had a few minutes to chat about putting together a recommendation for their brand.
The tailored content was a success.
But you can get much more targeted than that. Instead of creating something that is specific to a channel, create content specific to an industry like SproutSocial did with this blog post targeted towards Real Estate agents: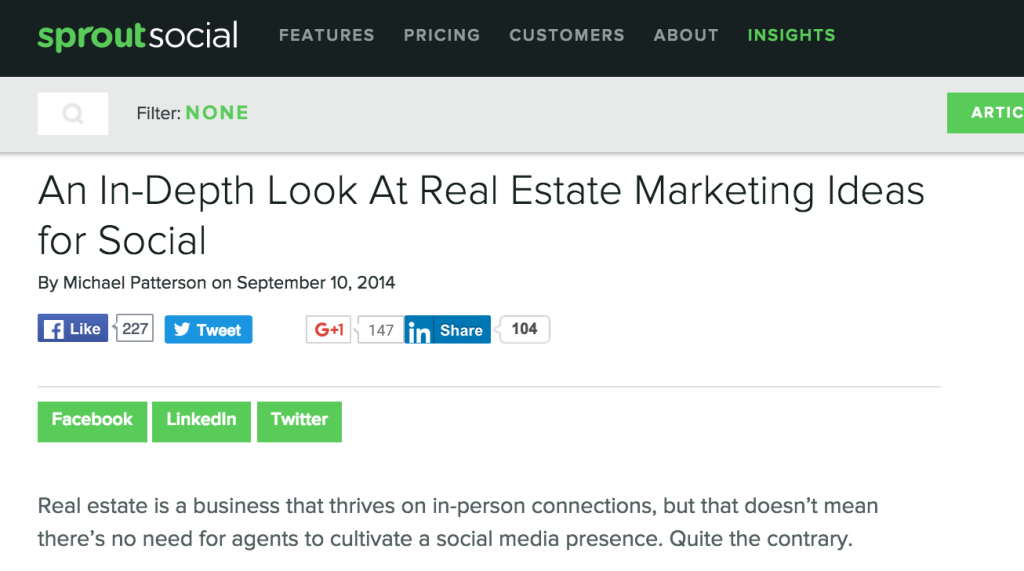 The only type of marketer interested in that blog posts is going to be someone who is looking to achieve marketing success in the Real Estate industry. It's targeted. That's what you want.
Once you've written this blog post, created this Slideshare or built this infographic – it's time to start seeding it with the right audience. You're going to want to distribute it via email, forums and reach out to any influencers who you think might like it.
At the end of your content, conclude with a call to action asking the reader to get in touch if they want more information. Here's an example of a CTA slide at the end of one of my decks: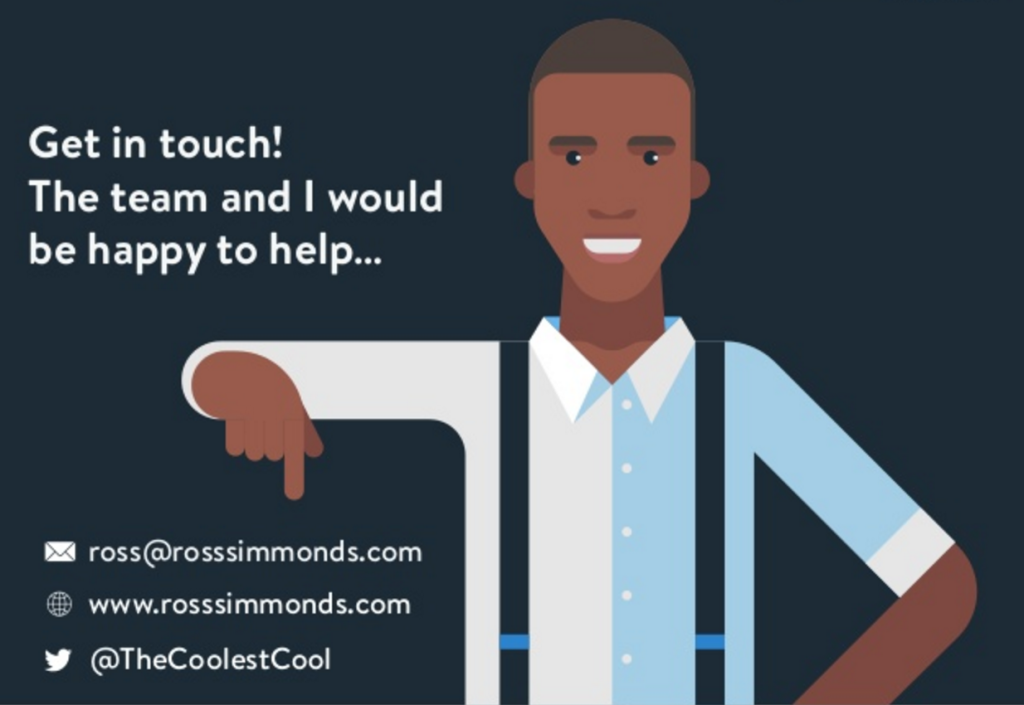 Here are more awesome examples of Calls-To-Action (CTAs).
YOU CAN GROW YOUR BUSINESS TO SIX FIGURES TOO…
…but you're going to have to take action.
Fortunately for you, I've put together something that I know can help. It's 100 tips to making your first $100k and as a special gift, I'm offering 20 of those tips for free.
In these 100 tips, you'll learn how to land more speaking engagements, how to generate press and more of the tactics that I've used over my career to build a six figure consultancy.
Click the link below to order a copy today:

https://gumroad.com/l/jUEF
But I also want to hear from you:
What are you struggling with as it relates to landing new clients? What tactics have you used to drive success?
Leave a comment below, right now.