Which Came First: The Content or the Campaign?
"Which came first: The content or the campaign?" doesn't always evoke a simple, black and white answer – even though it might sound fairly easy to answer on the surface.
Here's why: Content creation teams and Demand Gen teams do, indeed, often work within the same marketing departments.
However, Demand Gen is focused on campaigns, promotion, lead collection and scoring, persona-building, and sending MQLs to sales. Content teams, on the other hand, are focused on being helpful, messaging, branding, educating, and storytelling.
And while they're often working together, they tend to think very differently – and have different end goals and objectives that don't always line up.
So how do these two teams work together more effectively? Data on the current state of B2B content marketing and feedback from those working within the industry offer insights into solutions – and it's clear that communication and integrated teamwork lies at the core of more effective content and campaigns.
However, in our post-pandemic, and mainly digital world, these tools are more difficult to develop and improve upon. Let's take a more detailed look at some of the research and insights and figure out how to align content marketing and campaigns.
This image defines 3 reasons why collaboration between these two teams is so crucial: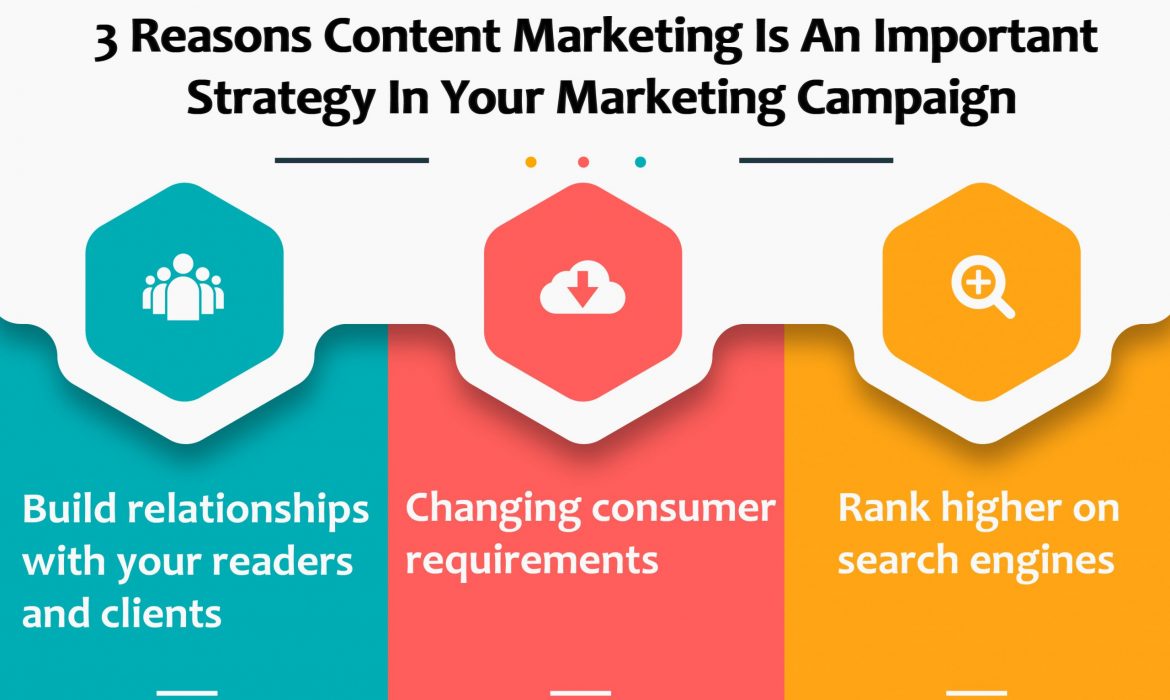 Insights From the B2B State of Content Marketing
One of the first places we can look to answer this question is from a zoomed out, macro perspective of the B2B content marketing landscape as a whole.
Data from Content Marketing Institute highlighted some interesting takeaways about the current state of B2B content marketing, including:
Only 30% of B2B marketers feel their organizations are effective at content marketing (which is down 8% from 2015)
Only 44% of B2B marketers meet daily or weekly to discuss the progress of their program – and the more often they meet, the more effective the organization is at content marketing
Lead generation and sales are the most important goals for B2B content marketers
Marketers who have a documented strategy are more effective in all areas of content marketing, yet only 32% of B2B marketers use a documented strategy
Only 44% of organizations have clarity around content marketing success
Data from Regalix's 2022 State of B2B Marketing Report also showed that "the probability of selling to an existing customer is 14X higher than the probability of selling to a new customer"
These findings show that there are clearly some common themes in regard to a need for communication, clarity, and collaboration between both Content and Demand Gen teams – but what do real people who are working within the industry have to say about content vs. campaigns?
We asked around to see what marketers had to say.
Thoughts From B2B Marketers
Those working within the world of B2B marketing noted that there is definitely a disconnect between content and demand gen teams – and the cause of this is often due to poor communication and juxtaposed objectives.
Shayla Price, a B2B content marketer said, "Communication is the issue for B2B marketing right now. Teams must work together to align their goals and actions to earn their desired results."
"You can't put a piece of content in front of a member of the sales team and expect them to use it in an effective manner," Adam Bullock of MKG Marketing said. "They need to know WHEN in the funnel to use it, and WHY. Ensure someone in sales knows what an asset is, why it exists, and where in the funnel it should be delivered."
Ritika Puri of Storyhackers, a content marketing agency that caters to B2B companies, says that resources are another big issue.
"I think the biggest struggle right now is spend efficiency/resource allocation.
Companies across the board, from startups to enterprise, aren't sure how to spend limited content marketing budgets. There are so many options and so many potential paths forward. I think companies are going to put heavy thought into their content strategy layers in 2017," she said.
Common Themes for Content Vs. Campaign
From this data and feedback, we can glean a few key things:
1. Effectiveness of content marketing is still viewed as fairly low for most companies. Effectiveness could likely be higher if there was greater understanding between Content and Demand Gen teams, a greater understanding between the two could improve the rate of new customer acquisition. That's how we helped SAP gain a 7X ROI. It's also how we've brought nearly that exact same content marketing ROI figure to so many of our clients: we aligned content marketing with demand gen.
For example: The Content team needs to be much more informed about the qualifying criteria Demand Gen uses, personas they're creating, and channels they're using. On the other hand, the Demand Gen team needs to be involved in content creation meetings and long-term messaging and branding initiatives.
2. Lead Gen is extremely important for both teams. If content and demand gen teams aren't communicating effectively, this disconnect can hurt the efforts of both teams – and that means wasted time and company investment. Instead of working on separate initiatives, they should be working together to create content-enabled campaigns.
Essentially, the two teams need to work more closely together and to have more open dialogue. However, conversations regarding these two groups can look like this: "The content team just created these three ebooks – go create campaigns around them" or "Demand gen needs five blog posts promoting each of these three things – content needs to write them."
This siloed workflow creates those disconnects and miscommunications that cause trouble down the road.
So what can be done to improve both content and campaigns?
Ways to Improve Both Content and Campaigns
There is a need for a few key facets in an effective Content and Demand Gen partnership:
1. Regular communication about objectives. Both teams need to regularly meet to discuss what goals they are working toward, and there needs to be discussion around how the team members can help each other achieve those goals.
Both Content and Demand Gen teams need to understand what the other team is working toward and why. Especially now that virtual workplace environments are so common, clarity between teams is even more crucial than it was before.
2. Both teams need to share their goals and strategies. It's not enough to stop at what and why. Both Content and Demand Gen teams need to share their strategies and incorporate them into daily work and projects for more collaborative workflows and outcomes.
3. Communication is key. This might mean reaching out more to coworkers and employees or increasing the frequency of meetings (remember, the data showed that more meetings equaled more effective marketing efforts.) Keeping up regular communication means better understanding between the two teams. In a virtual setting, staying connected through online meetings or resources, like "Slack", are great ways to ensure a clear and efficient flow of communication.
4. Regular reporting and progress check-ins. Keeping teams updated with how projects are progressing, and explaining results across the board in a way that everyone can understand will help team members know what's working and what's not. This keeps everyone on the same page as projects progress, and allows strategies to be tweaked and perfected along the way more effectively.
As an open dialogue is forged between these two teams and they begin working together toward mutual, complementary goals on a regular basis, their work becomes much more valuable to the company as a whole.
As shown in this graphic, everything is connected and dependent on each other for the success of a company:
The Answer: Content and Campaigns Should Be Born Together
Now that we've covered some essential points on marketing team dynamics, it's a bit easier to answer that question we posed at the beginning, "Which came first: The content or the campaign?"
Smart, effective teams know that content and campaigns should be born together – not necessarily one before the other. Content and campaigns should work side by side to achieve the marketing department's core objectives.
This is the heart of content for sales enablement – and it drives ROI in a whole new way.
If you are ready to get your own awesome content on your site, check out our Content Builder Service. Set up a quick consultation, and I'll send you a free PDF version of my books. Get started today–and generate more traffic and leads for your business.
Get a Free Consultation
for Content Marketing