There are many aspects to building employee engagement in the workplace. Supportive and strong leadership, a positive work environment, and a culture of trust are all important for engaging employees.
New ideas and new initiatives can also spark excitement for your employees, and they can be an effective way to build engagement. Getting all departments and teams involved in your marketing efforts and stirring up some enthusiasm for promoting your organization's mission and values will help individuals to feel that they play an important part in the ultimate success of your business.
So what are some of the best ways of triggering this enthusiasm and involving multiple teams in your marketing campaigns?
Quick Takeaways:
Buy-in from different departments and enthusiasm in individual employees are essential for successful branding.
Getting your employees involved in marketing right from the conceptualization of a campaign gives them a sense of ownership.
Employee brand advocates will find novel and effective ways to reach customers and build a connect with them.
Are Your Employees Happy?
Before we discuss better way to engage employees, let's delve on the point of it all. Why bother making your employees happy and chatty?
What if I told you that the best way to grow your business was to focus on the happiness of your existing employees?
Happy employees create happy customers. Happy customers deliver referrals to your sales team. And happy employees deliver candidate referrals to your HR team. Sounds so simple right?
So why do so  many companies struggle to maintain happy and loyal employees and customers?
According to Gallup's "State of The Global Workplace" report, only 13% of employees around the world are actively engaged in their jobs, finding satisfaction in their work and focused on creating value for their employer. Actively disengaged employees outnumber engaged employees by 2-1.
Why is this important for marketing strategy? Because the role of marketing is to get and keep customers. And the most effective way to do that is by hiring and retaining engaged employees.
Need proof? According to Gallup, companies who invest and attain higher employee engagement achieve 3 times the operating margin than those with low employee engagement.
What does a company with high employee engagement look like? According to the report, companies with high engagement:
Make employee engagement important by discussing why it is important before measuring it
Make employee engagement an important goal for all managers
Select and promote leaders based on their ability to effectively manage people
Measure engagement in realistic ways that are meaningful to individuals.
Their measurement activity leads to actions
They provide training and coaching for company managers on effective employee management
In fact my own research has shown that the conventional wisdom that you need to "like" your boss doesn't correlate with happy employees. Happy employees don't always like their manager. And unhappy employees don't always hate their boss.
What really matters is how well managers encourage their employees to present new ideas. And then support them up the org chart to put the best ideas into action.
The Gallup report also profiled 3 types of employees:
Engaged employees work with passion and feel a profound connection to their company. They drive innovation and move the organization forward. 13%
Not Engaged employees are essentially "checked out." They're sleepwalking through their workday, putting time — but not energy or passion — into their work. 63%
Actively Disengaged employees aren't just unhappy at work; they're busy acting out their unhappiness. Every day, these workers undermine what their engaged coworkers accomplish. 24% (holy cow!)
Steps to Higher Employee Engagement
Hire the right people: With each new hire or promotion, employers have the opportunity to increase employee engagement in the workplace
Invest in developing strengths: employees who received strengths-based coaching saw their engagement scores improve substantially.
Enhance employee well-being. Everyone wants a good job, fair pay and affordable healthcare. But the best managers find ways to improve employees' lives by focusing on employee well-being, balance while also helping them to be more productive.
Or you could ask one simple question of all employees: Does your manager champion your ideas?
Companies with engaged employees see 240% improvement in overall business results. They build brand ambassadors who reflect positively on the business with each interaction with customers, potential new talent, fellow employees and society at large.
Engaged employees not only understand their businesses purpose, they can articulate it as well. And they understand how their job contributes to the overall purpose of the brand.
That's how to get and keep customers. That's how to get and keep talent. That's marketing, helping sales, helping HR, helping to grow the business.
Now, let's get down to the specifics.
1. Plan an Internal Launch Campaign

Getting your employees involved in marketing from the start is essential for successful employee engagement. If your teams other than marketing have had no input into your campaign before it's released to the public, they're unlikely to be enthusiastic about promoting it.
Give all employees a stake in your next marketing campaign by launching internally first. A related internal marketing campaign launched a few months before your main campaign can help you to drum up internal interest, gather feedback, and discover new opportunities and angles before you launch publicly.
Your internal launches should be planned with as much enthusiasm as those you're launching to the outside world. Consider some kind of countdown to launch to build the excitement. Making something special of launch day can really help to get everyone involved and enthusiastic.
2. Ask Your Employees for Help and Advice
One of the best and simplest ways to get your non-marketing employees involved in your marketing efforts, and show that their input is valued, is simply to ask their opinions.
You could host focus groups with different departments, send out individual staff surveys, or hold brainstorming sessions at team meetings. However you decide to go about it, the aim is to get feedback on your past and current marketing efforts, spark new ideas from a variety of different viewpoints, and build enthusiasm and a sense of belonging in your teams across different departments.
3. Identify Your Activators
In order to empower your team, you need someone to manage employee activation. Who are your communicators? Who are your most engaged employees right now? Is someone already in a leadership role a good fit?
Determine who your internal activators are. These are the people who can communicate with other employees to make sure everyone is on board with your company's initiatives, to elicit feedback, launch conversations, and answer questions or offer help to other employees.
4. Foster Internal Social Engagement
Whether you use a social media platform such as LinkedIn or Facebook Groups, or a specialized app like Smarp or Simpplr, the goal is the same – create and cultivate an internal community.
Employees at socially engaged companies are 20 percent more likely to feel inspired and 27 percent more likely to feel optimistic about the future of their company.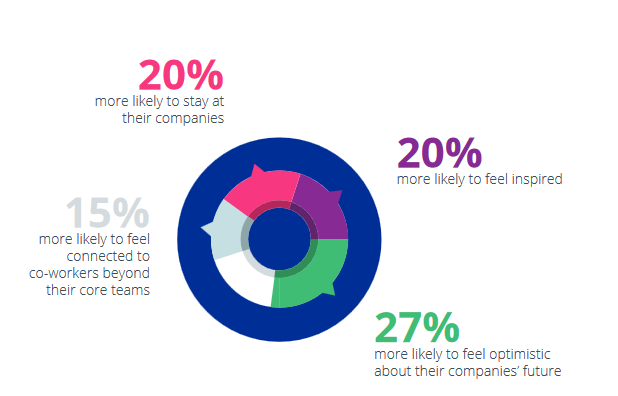 These are the sentiments you want your employees to have. Ultimately, you want a culture that makes them want to be involved and an active part of marketing and business growth.
5. Employ Brand Advocates in Each Team or Department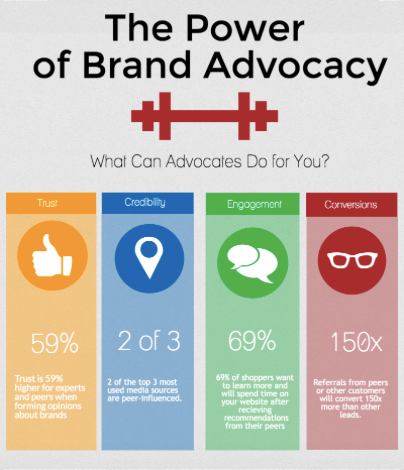 The old way of thinking about marketing – where one team or department is solely responsible for the company's marketing – is outdated and ineffective.
Your marketing team should, of course, manage and guide the marketing efforts of your organization, including planning and launching campaigns. However, creating these campaigns without input from other departments can be problematic.
It can be difficult for marketers to step into the shoes of their target audience, even though they may have a good idea in theory of who these people are and what motivates them.
On the other hand, employees working in other areas of the organization such as sales, customer service, and other departments are likely to have better insight into customer wants and needs.
Assigning an official brand advocate in each team or department is a structured way to acquire feedback from all corners of your organization, and ensure your marketing messages are consistent across all different channels.
Your brand advocates should be natural social media users who are already enthusiastic about your brand values and working within your organization. Enthusiasm can be contagious, so use them to encourage marketing buy-in across their teams and keep employee advocacy a long-term process rather than a one-off initiative.
6. Illustrate Results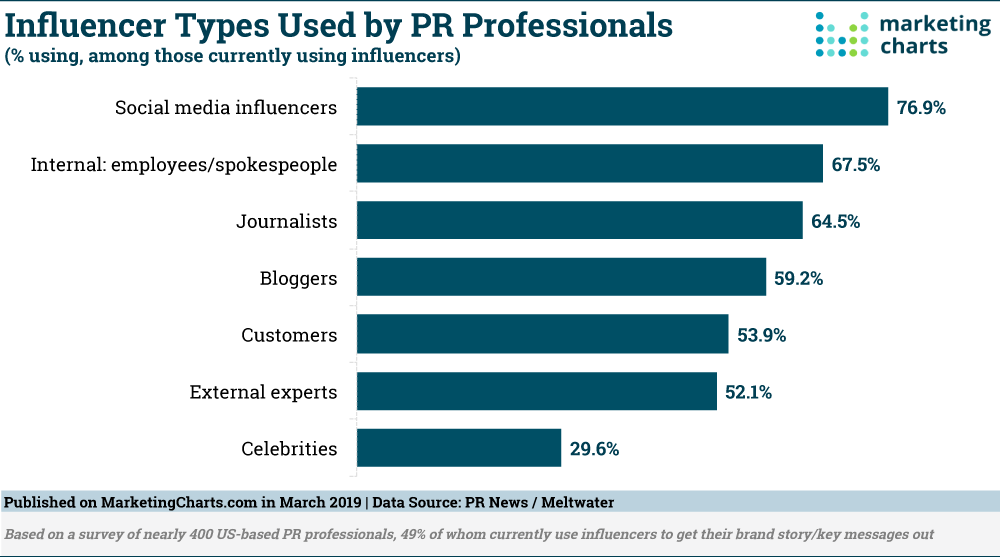 It can sometimes be difficult for employees working outside marketing to understand the thinking behind certain initiatives or connect marketing campaigns with actual business results.
This lack of understanding can lead to a disconnect between marketing and other departments. Some stakeholders may be reluctant to grant requested budget to a marketing initiative when they believe money can be spent better elsewhere.
Eliminate this problem by presenting results of marketing campaigns – both those that have already been launched and projected results of future campaigns.
By setting out the number of new leads or the increase in conversions that your marketing campaign is expected to generate, the rest of the organization can start to understand the importance of your marketing activities and play their part in making your campaign a success.
7. Connect Internal Employees with External Audiences
Another way to help your employees to see the real value of your marketing activities is to put them in touch with people outside your organization so they can see the real impact that their activities are having.
Even when you start to involve the rest of your departments in marketing, they may not be excited about what they're doing at first. It's easy to get caught up in the grind of day-to-day tasks and forget what the overall aim is.
Connecting your employees with customers who decided to investigate your company further after seeing an employee post on social media, or who chose to work with your organization after reading an individual employee profile, can be highly motivating and a huge boost to employee engagement.
8. Encourage Your Employees to Be Content Authors
There are two ways you can do this:
Bring your internal experts into your content marketing strategy, inviting your employees to create blog articles, video, podcasts, social media posts or other content. This is effective if you have skilled experts on your team who are interested in building their own personal brand. Let them share their insights and experience with your audience, making your brand more relatable. At the same time, it will build up their clout as thought leaders, which benefits them professionally and will reflect positively on your company.
Your activated employees can also be your content creators for your internal content. The rest of your staff will be more interested in, and more likely to trust, content created by their peers.
Further, your employees are more likely to create and share content as representatives of your brand when you make it easy for them. So, give them a platform. A lot of companies are doing this already, creating employee pages on the company website or through social media.
Take Hootsuite's #HootsuiteLife, for example, a hashtag created to feature the company's employees, or Zappos' dedicated Twitter page for employee sharing #eyezapp.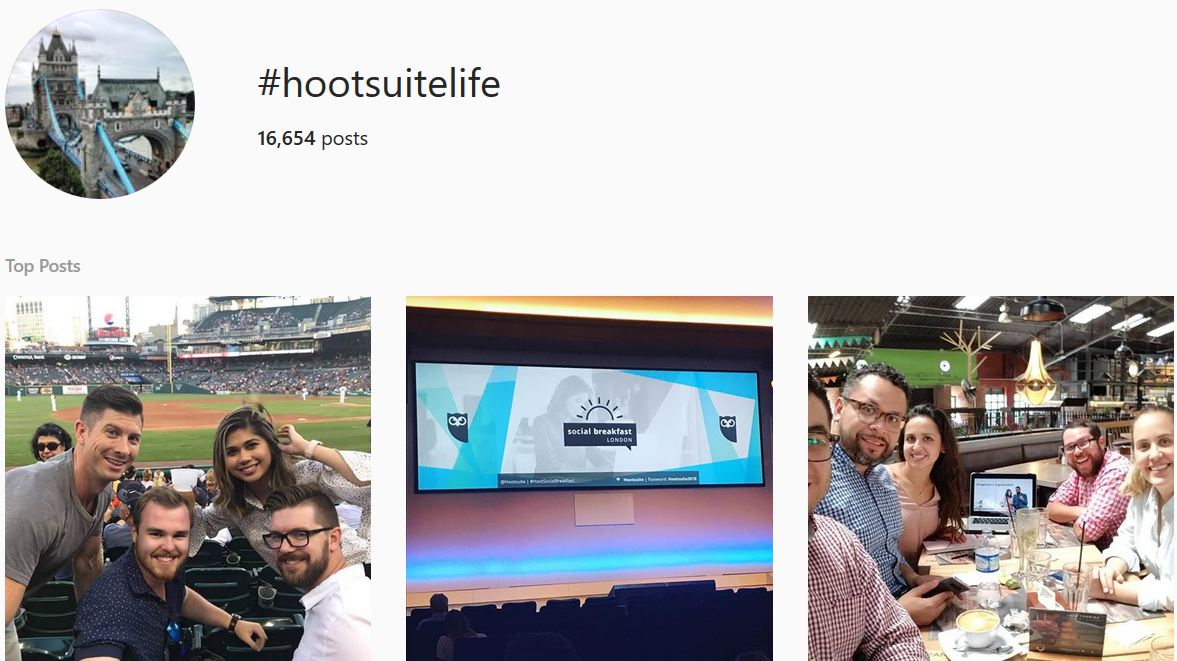 When employees have a place to share their own content, whether it's sharing what goes on at work behind-the-scenes, issues that are important to them, or their own expertise, you're giving them the opportunity to be a part of the brand voice and the industry conversation.
9. Create Content Employees Want to Share
According to a report by the Marketing Advisory Network, brand messages shared by employees have 561 percent more reach than messages shared solely on the brand's social channels.
To encourage more employee sharing, you've got to have content they want to post on their social channels. Offer a mix of different types of content and you'll see more employee advocacy.
Content created by other employees or directly by them as an in-house collaborative effort.
The useful, educational content with infographics, videos, and blog posts – the better the quality, the more likely they'll be interested in sharing it with their friends and followers.
Content that is aligned with your employees' values – when your brand content speaks to their interests and passions, they're more likely to be active in sharing that content
Human stories, from what's going on in-house to employee triumphs outside of work – people like to interact with content that puts a human face on a company.
10. Keep Them Activated with Gamification
Gamification is great for keeping employees engaged. It's one thing to activate your employees but keeping them interested and inspired is a whole art form in itself. By using gamification, you can offer real-time rewards and feedback. This is important as employees don't want to feel like they are making an effort for the good of the whole without any recognition.
Gamification doesn't need to play a major role in employee activation – in fact, you don't want to go overboard and make employee advocacy a competition. But, in order to keep employees involved over time, you can inject a sense of newness into your initiatives by using a variety of techniques, such as rewards for the most activity on social media. Leaderboards or badges to recognize effort. You can also use straightforward monetary rewards like a free lunch, coupons, or even cash.
Gamifying this process by seeing who can get the most likes and shares is both fun and motivating. It introduces a bit of healthy competition between employees and makes it more appealing for them to share your content. The trick with gamification is not overdoing it.
For example, Cisco organized a social media contest for its employees, encouraging them to post content using the hashtags #WeAreCisco and #LoveWhereYouWork. For each photo posted on social media, the company donated $2 to charity, and the posters of the best photos were awarded prizes.
11. Keep Improving with Feedback
Once you get employee activation going within your organization, you want to take a proactive approach to making it better. Even if you see results at the beginning, your team isn't going to magically stay activated.
Keep the conversations going to find out what you can do to better empower your employees – do they want a knowledge base to help them share and create content? Are they inspired and want to get more involved, creating webinars, setting up demos at industry events, or developing a blog or video series? How can you give them a better platform for sharing their expertise? What ideas do they have?
The best way to keep your employees engaged is to engage them in their own activation.
If you are ready to get more traffic to your site with quality content that's consistently published, check out our Content Builder Service. Set up a quick consultation, and I'll send you a free PDF version of my books. Get started today and generate more traffic and leads for your business.