There are many aspects to building employee engagement in the workplace. Supportive and strong leadership, a positive work environment, and a culture of trust are all important for engaging employees.
New ideas and new initiatives can also spark excitement for your employees, and they can be an effective way to build engagement. Getting all departments and teams involved in your marketing efforts and stirring up some enthusiasm for promoting your organization's mission and values will help individuals to feel that they play an important part in the ultimate success of your business.
So what are some of the best ways of triggering this enthusiasm and involving multiple teams in your marketing campaigns?
Quick Takeaways:
Buy-in from different departments and enthusiasm in individual employees are essential for successful branding.
Getting your employees involved in marketing right from the conceptualization of a campaign gives them a sense of ownership.
Employee brand advocates will find novel and effective ways to reach customers and build a connect with them.
1. Plan an Internal Launch Campaign

Getting your employees involved in marketing from the start is essential for successful employee engagement. If your teams other than marketing have had no input into your campaign before it's released to the public, they're unlikely to be enthusiastic about promoting it.
Give all employees a stake in your next marketing campaign by launching internally first. A related internal marketing campaign launched a few months before your main campaign can help you to drum up internal interest, gather feedback, and discover new opportunities and angles before you launch publicly.
Your internal launches should be planned with as much enthusiasm as those you're launching to the outside world. Consider some kind of countdown to launch to build the excitement. Making something special of launch day can really help to get everyone involved and enthusiastic.
2. Ask Your Employees for Help and Advice
One of the best and simplest ways to get your non-marketing employees involved in your marketing efforts, and show that their input is valued, is simply to ask their opinions.
You could host focus groups with different departments, send out individual staff surveys, or hold brainstorming sessions at team meetings. However you decide to go about it, the aim is to get feedback on your past and current marketing efforts, spark new ideas from a variety of different viewpoints, and build enthusiasm and a sense of belonging in your teams across different departments.
3. Employ Brand Advocates in Each Team or Department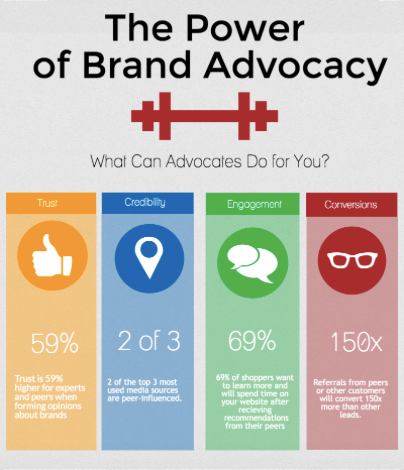 The old way of thinking about marketing – where one team or department is solely responsible for the company's marketing – is outdated and ineffective.
Your marketing team should, of course, manage and guide the marketing efforts of your organization, including planning and launching campaigns. However, creating these campaigns without input from other departments can be problematic.
It can be difficult for marketers to step into the shoes of their target audience, even though they may have a good idea in theory of who these people are and what motivates them.
On the other hand, employees working in other areas of the organization such as sales, customer service, and other departments are likely to have better insight into customer wants and needs.
Assigning an official brand advocate in each team or department is a structured way to acquire feedback from all corners of your organization, and ensure your marketing messages are consistent across all different channels.
Your brand advocates should be natural social media users who are already enthusiastic about your brand values and working within your organization. Enthusiasm can be contagious, so use them to encourage marketing buy-in across their teams and keep employee advocacy a long-term process rather than a one-off initiative.
4. Illustrate Results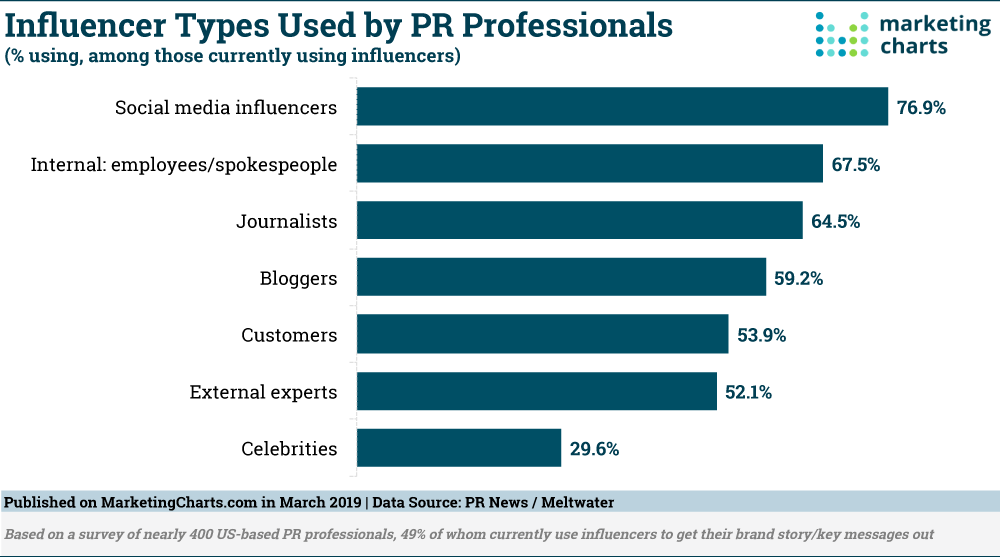 It can sometimes be difficult for employees working outside marketing to understand the thinking behind certain initiatives or connect marketing campaigns with actual business results.
This lack of understanding can lead to a disconnect between marketing and other departments. Some stakeholders may be reluctant to grant requested budget to a marketing initiative when they believe money can be spent better elsewhere.
Eliminate this problem by presenting results of marketing campaigns – both those that have already been launched and projected results of future campaigns.
By setting out the number of new leads or the increase in conversions that your marketing campaign is expected to generate, the rest of the organization can start to understand the importance of your marketing activities and play their part in making your campaign a success.
5. Connect Internal Employees with External Audiences
Another way to help your employees to see the real value of your marketing activities is to put them in touch with people outside your organization so they can see the real impact that their activities are having.
Even when you start to involve the rest of your departments in marketing, they may not be excited about what they're doing at first. It's easy to get caught up in the grind of day-to-day tasks and forget what the overall aim is.
Connecting your employees with customers who decided to investigate your company further after seeing an employee post on social media, or who chose to work with your organization after reading an individual employee profile, can be highly motivating and a huge boost to employee engagement.
6. Launch an Incentive Program for Sharing Content
Want to get your employees more involved with your marketing efforts on social media? Consider implementing some kind of incentive program to reward those who share corporate content.
Gamifying this process by seeing who can get the most likes and shares is both fun and motivating. It introduces a bit of healthy competition between employees and makes it more appealing for them to share your content.
This could be something as simple as a leaderboard in your office or on the company intranet, or you might want to offer actual rewards to those who generate the most social engagement.
For example, Cisco organized a social media contest for its employees, encouraging them to post content using the hashtags #WeAreCisco and #LoveWhereYouWork. For each photo posted on social media, the company donated $2 to charity, and the posters of the best photos were awarded prizes.
If you are ready to get more traffic to your site with quality content that's consistently published, check out our Content Builder Service. Set up a quick consultation, and I'll send you a free PDF version of my books. Get started today and generate more traffic and leads for your business.