A well-planned promotional strategy is vital for a successful event. These event marketing tips and ideas will help you get the word out about your event, reach the right audience, and build buzz for your conference, trade show, or corporate event in the run-up to its launch.
Quick Takeaways:
An integrated marketing strategy is essential to maximize attendance and build buzz in the run-up to your event.
You should use a combination of content marketing, social media, email marketing, and video and podcast marketing in order to get the best results.
Marketing should start several months before your event and continue during and after the event, especially if you'll be running it regularly.
1. Setup a Website for Your Event
While you can just put a basic landing page and contact form on your existing website, setting up a standalone website for your event means you can focus your branding and SEO efforts on the event itself.
Make sure you come up with a memorable domain name and build the design around clear CTAs that funnel visitors to a registration page.
2. Use Pop-ups on Your Site
Pop-ups may be controversial but there's no denying that they can boost your conversion rate. Putting a pop-up on your website makes sure that visitors find out about your event and you can direct them to your dedicated site or landing page.
3. Include Guest Speaker Pictures and Bios
Popular speakers can be a huge draw for your event. Make sure you include a speaker page that includes photos of your guest speakers as well as their credentials, experience, and why they're qualified to speak at your event.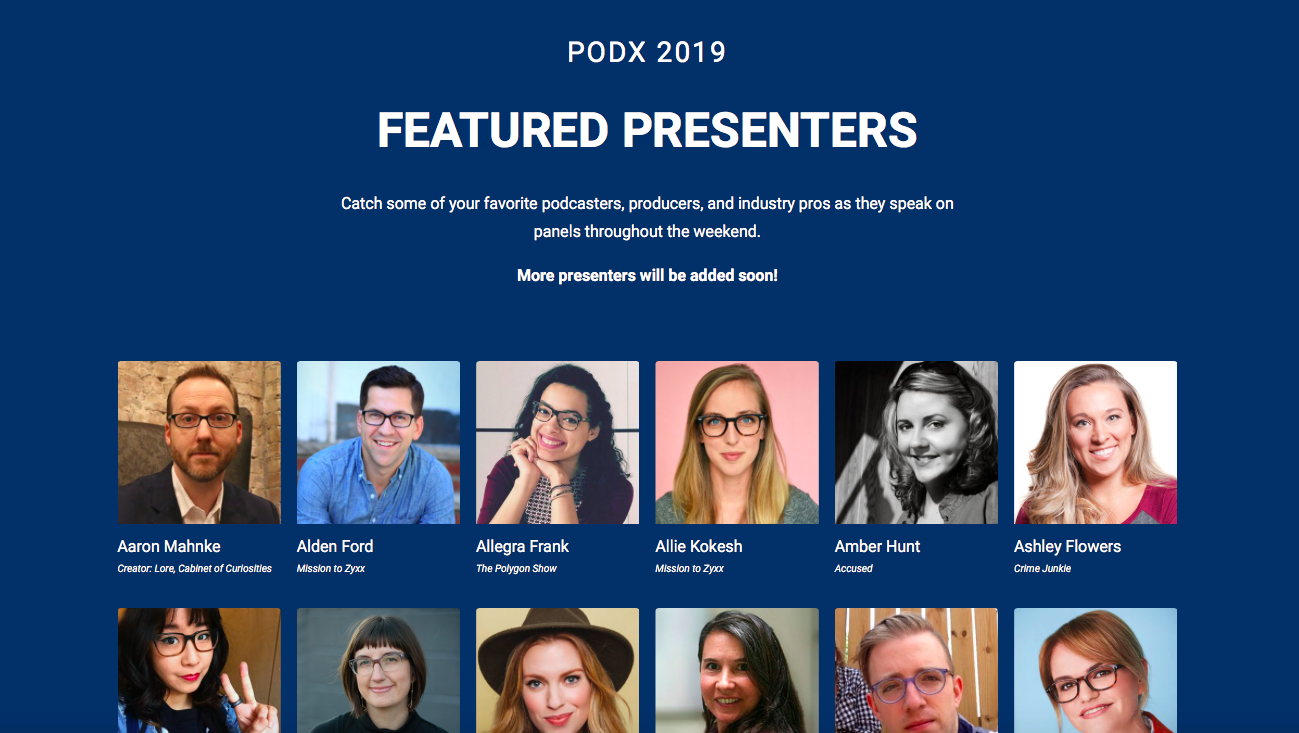 4. Create Videos Showcasing Your Event and Speakers
Videos can be a highly effective form of event marketing, particularly when distributed across social networks like YouTube and Facebook.
You can easily put together a basic video to generate enthusiasm for your event using shots of the venue, details of the schedule, and footage of past events if you've run them before.
You can also use individual videos to showcase your speakers, including clips of them speaking. This can also set the mood, showing attendees what they can expect at the presentation.
5. Use Email to Market to Your List
Email can be one of the most effective marketing channels if you already have a list of loyal followers.
Start your email campaign several months before the event by announcing early bird ticket prices and the speaker lineup. You should continue sending emails regularly as the event approaches, with reminders about deadlines on discounted tickets and a finalized schedule and the last push for registrations a few days before the event.
6. Create a Hashtag for Your Event
Before you start promoting your event on social media, choose a hashtag that's short and easy to remember and use it on every post.
This helps people looking for information about the event find all relevant posts easily, and it's also a great way to boost engagement and buzz in the run-up to and during the event.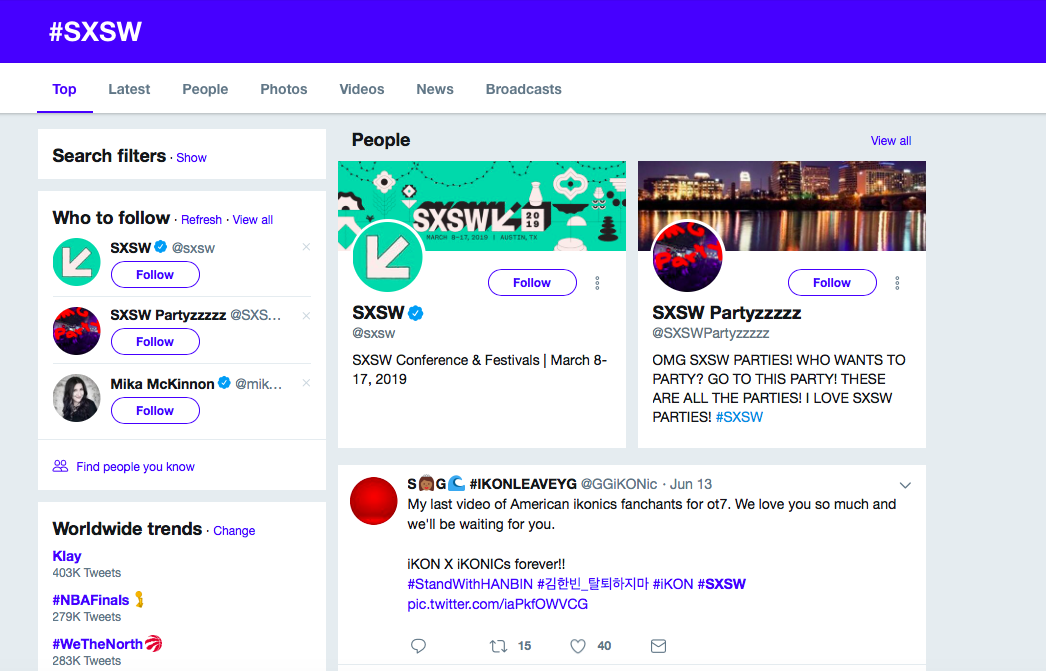 7. Rebrand Your Social Media Profiles for Your Event
The banner graphics on your Facebook and Twitter pages are great places to show off your event and make sure the dates, hashtag, and website are always prominent.
If your event is very large, you may want to consider setting up separate social media accounts for the event. This provides a place for attendees to engage prior to the event and is a handy way to distribute news and updates as you approach the launch day.
8. Blog About Your Event
Writing blog posts about your upcoming event is an easy way to increase interest and push for registrations. It also helps to improve your SEO and attract a new audience who may be interested in attending.
Publish posts regularly in the run-up to your event. They don't have to be detailed articles – just quick updates to the schedule and guest speaker profiles are enough to keep your readers interested and boost engagement.
9. Utilize Influencer Marketing
Inviting influencers in your industry to your event can be a great way to reach a wider audience and boost registration.
Having influencers at your event can also help greatly to promote it, particularly if you plan to run a regular event. Make sure you choose a photogenic venue and encourage attendees to post on social media with photos and live video during the event to get the most out of influencer marketing.
10. Create an Affiliate Program
As well as offering free entry and other perks, an affiliate program can be an effective way to encourage influencers to write and post about your event.
Create a unique promotion code for each partner that offers a discount on registration. Each person signed up for your affiliate scheme can then use this code when they post about the event on social media. Promotional codes not only encourage more people to sign up (everyone loves a bargain) but they also enable you to track who is generating the most referrals. You'll pay a referral fee to your partners for each ticket sale they generate.
11. Write a Press Release
Distributing a press release about your event is the most effective way to get it picked up by media sites and news portals.
Journalists are more likely to use your press release if you can find a unique, newsworthy angle. Make sure to include all relevant dates, details of speakers, and how readers can register for the event.
You can also invite journalists and local media to your event and offer extra opportunities such as an interview with a guest speaker.
12. Use Paid Ads
PPC ads targeting keyword terms on search engines like Google and paid advertisements on social media platforms such as Facebook and Instagram can also be a good way not only to increase awareness of your event but also attract more registrations and achieve event marketing ROI.
Social media advertising, in particular, enables you to target your ads to individual markets, and you can even retarget those who have visited your event website but haven't bought a ticket yet.
13. Be Interviewed on Relevant Podcasts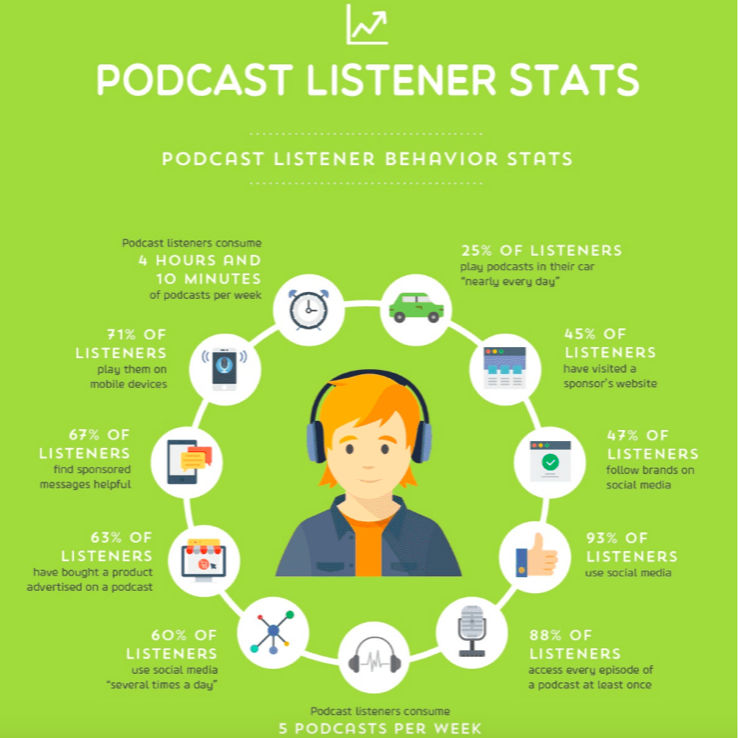 Podcast interview marketing can be a fantastic way to build buzz about your event in certain industries. Some studies show that traffic from podcast interviews converts 25x better than blog traffic.
You can also encourage your guest speakers to be on podcasts, talking about their own work and brand, and mentioning your event.
Another option is to sponsor podcast episodes. With this paid method of advertising, the podcast host will introduce and talk about your event before launching into the main topic of the podcast. This can be particularly effective if you offer a promotional code for discounted registration to podcast listeners.
14. Optimize SEO on Your Event Website
Making your event landing page or website friendly to search engines is vital for attracting visitors who may not already know about your event and brand.
Optimizing for terms such as the topic and location of your event is essential as people looking for events like yours will be typing these terms into the search engine. For example: "digital marketing conference Florida" or "baby product trade show Chicago".
Make sure to include your SEO keywords in the title and headings of your website, and add as much content as you can to create more opportunities for attracting search engine traffic.
15. Submit Your Site to Industry Websites and Directories
Many industry websites include a calendar or list of upcoming events that may be of interest for their followers, for example: Smashing Magazine's directory of web design conferences.
These lists are often well established and have strong SEO, so it makes sense to get your event listed on as many of them as possible.
Content Marketing for Events
Content is what will make your event remarkable and memorable (other than great swag ideas, of course)!
Need help with content marketing for your next event? If you are ready to get more traffic to your site with quality content that's consistently published, check out our Content Builder Service. Set up a quick consultation, and I'll send you a free PDF version of my books. Get started today and generate more traffic and leads for your business.