In an increasingly digital world, live events and face-to-face experiences are becoming more popular than ever before.
Over 40% of marketers believe that live events are their most important marketing channel, and the number of companies organizing 20 or more events per year was increasing by 17% prior to the pandemic.
As prior trends such as influencer marketing continue to be popular into this year, we'll take a look at some other event marketing trends to watch out for next year.
Quick Takeaways:
Data will increasingly drive event marketing and experiences but real human contact and personalization are still important.
Technology will play a vital role in events from interactive video to virtual reality.
The physical event location continues to be important in today's social media and image-obsessed world.
Artificial Intelligence
Artificial intelligence has transformed marketing technology in recent years and this trend will continue as data collection grows and platforms become increasingly sophisticated.
AI can be utilized to make event marketing more effective and efficient, taking repetitive tasks out of the hands of human marketers so they have more time to come up with creative solutions.
AI-powered platforms can help at all stages of event planning and marketing, from managing ticketing and sales to personalizing experiences and promotions and automating post-event follow up.
Interactive Video
Video has been predicted to overtake text-based online content for some time now. While that reality may still be some way in the future, there's no denying the impact and importance of video.
Videos are now evolving to create a more interactive and personalized experience. A great example of this is the Netflix Black Mirror series "Bandersnatch" – a "choose your own adventure" style experience that quickly trended across social media after its release.
Interactive video is highly engaging and can be an effective way to enhance your event. Whether it's to build excitement and buzz before the event or to increase interaction at the event, using interactive video changes the experience from passive watching to one that's more enjoyable and memorable.
Personalized Experiences
We're collecting more customer and marketing data than ever before from a number of different sources. This data means that instead of treating customers or event attendees as part of a target group, they can be treated as individuals with experiences personalized just for them.
Personalized experiences can be as simple as customizing the food and snack menu available to guest preferences, but it can result in a much more memorable and enjoyable event. Because it's so effective at increasing event marketing ROI, 9 in 10 event planners use some form of personalization.
Event attendees don't want to feel like just another a face in the crowd. Instead, they want to feel valued and appreciated as they've given up their time to attend.
While data can be hugely helpful in creating personalized experiences, it's important to remember that there's no substitute for old-fashioned face-to-face engagement. Taking time to connect with individuals in some way will increase satisfaction levels and boost brand trust.
Real-time Event Data
Data not only allows for more personal experiences but it also enables event planners and organizers to see how their event is performing in real-time, allowing them to take steps to make immediate improvements.
Marketing technology that provides access to real-time event data can enable marketers to see which talks and topics are the most popular, the level of attendance and satisfaction, and even to calculate ROI in real time.
Real-time data can also help you to plan and prepare prior to the event by having accurate and up-to-date information about registrations, ticket sales, and detailed customer information and demographics.
Using the power of data can help to increase your event ROI and ensure that you're getting the most out of every event, rather than having to wait until the next one to apply what you've learned.
Augmented/Virtual Reality
Augmented reality and virtual reality are increasingly being employed by brands to provide more immersive and engaging experiences.
AR and VR can be used for anything from providing an entertaining experience to boost brand awareness and perception, to hosting a fully digital event where people can only attend virtually.
Last year the creator of Second Life hosted the world's first virtual reality festival – sure to be the first of many similar virtual events. Hosting a purely digital event in this way can be a lot more cost effective than a traditional real-life event, but with careful use of VR technology, the relationships and experiences available to the attendees can be just as compelling.
On a smaller scale, AR and VR can be used to demonstrate products and experiences (a luxury vacation apartment in Mexico for example) when it's logistically difficult or cost-prohibitive to do so at scale.
This technology is already being used successfully by some big name brands. Coca Cola hosted a VR experience that gave participants the opportunity to be a football player in the World Cup.
Unique Locations
Marketers are trying their hardest to engage event attendees more deeply in a variety of ways. One of these is by using event locations that are more unique and memorable than your standard hotel or conference suite.
Picturesque event locations provide their own marketing for future events in today's Instagram society. Unusual event venues also add positively to the overall experience of the attendees.
One example of an event location designed specifically to attract social media mentions is the Village Studio penthouse apartment in Manhattan. Designed to be a perfect Instagram photo backdrop, the apartment has already been used by brands including Unilever and L'Oréal. As well as providing an attractive photoshoot location, Village Studio has been used to host several influencer events.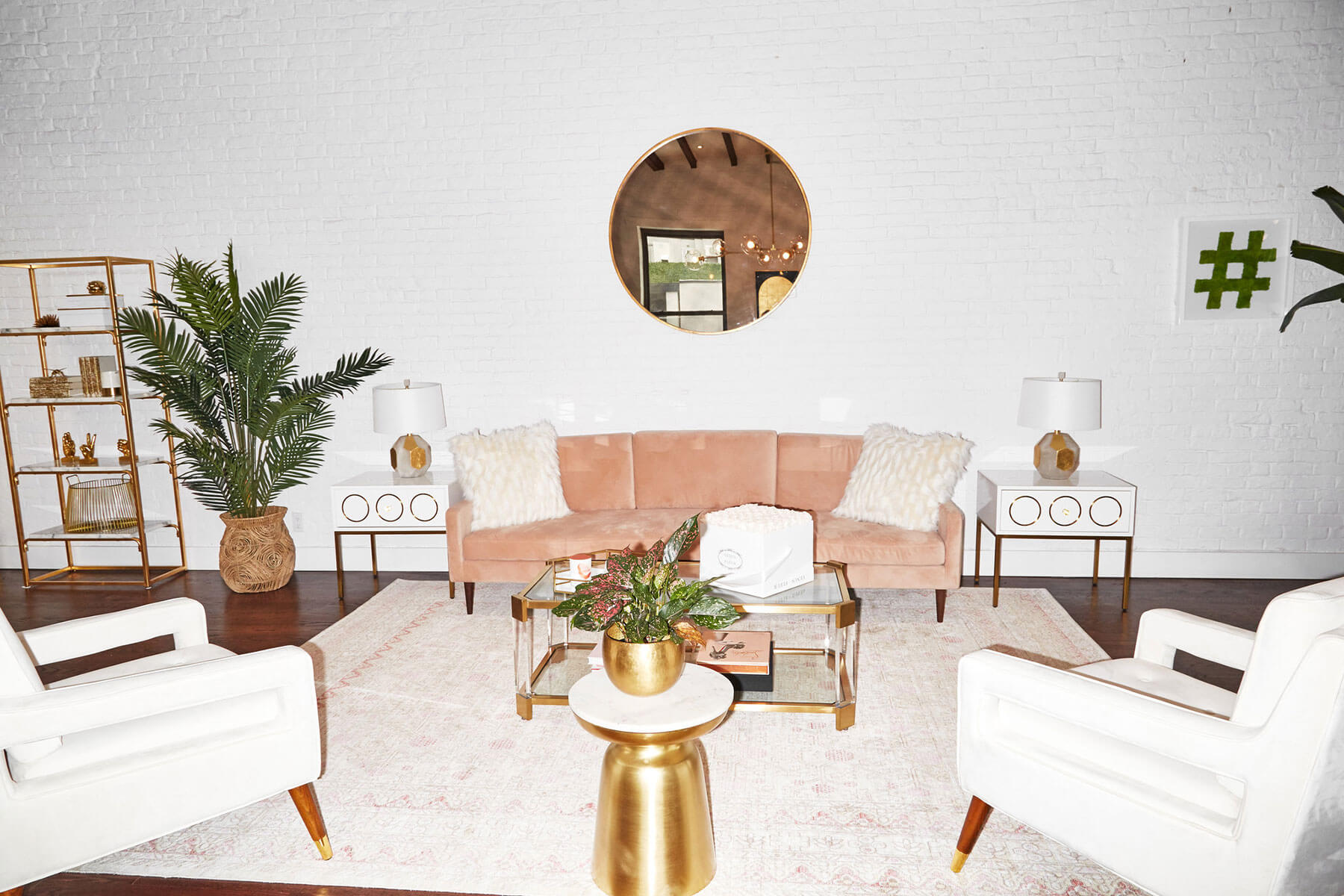 Venues with history and a backstory are also proving increasingly popular for events. Historical venues can be inspiring, impressive, and can form a talking point during networking and social events.
Content Marketing for Your Next Event?
If you are ready to get more traffic to your site with quality content that's consistently published, check out our Content Builder Service. Set up a quick consultation, and I'll send you a free PDF version of my books. Get started today and generate more traffic and leads for your business.