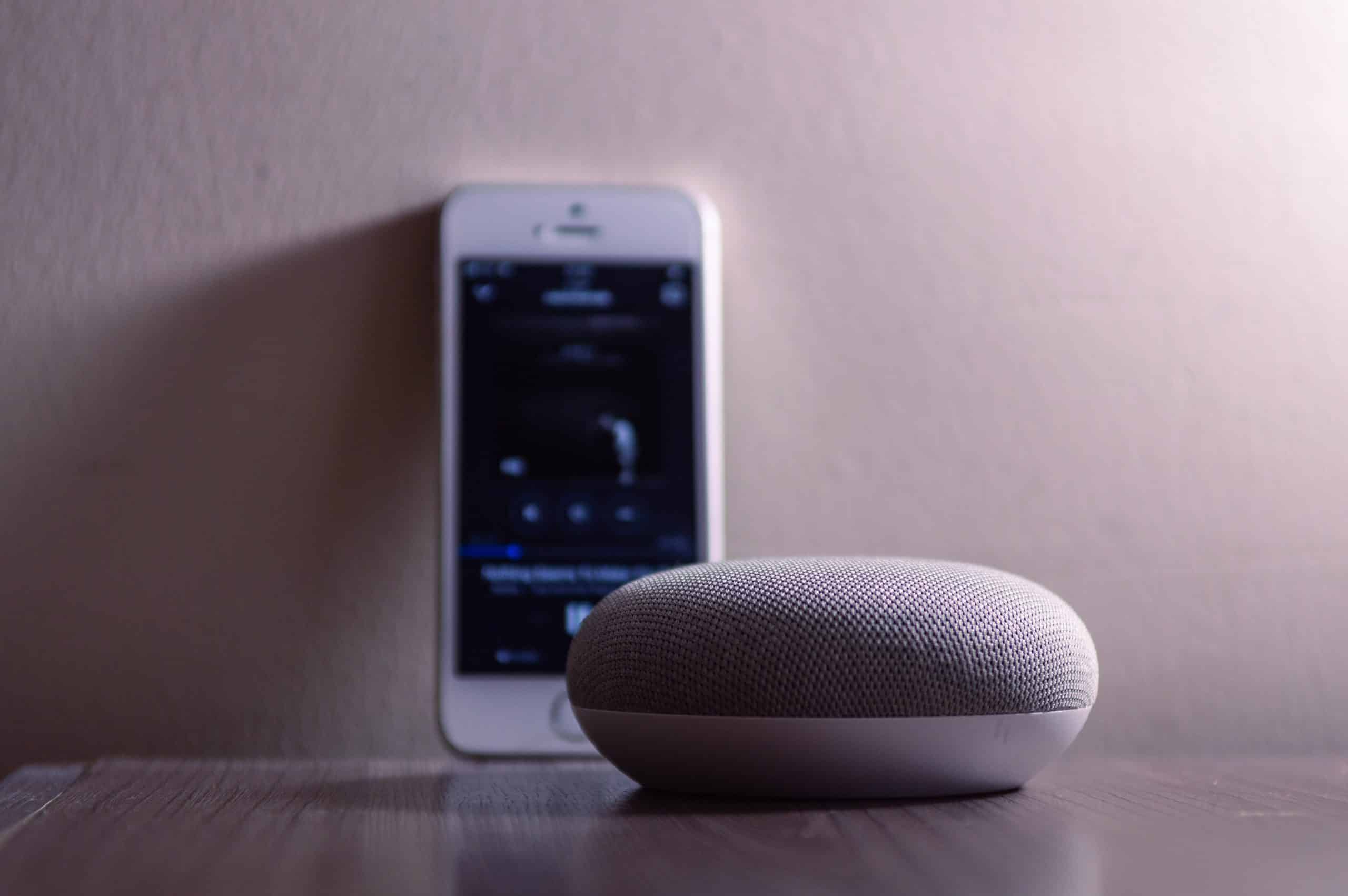 SEO & Content for Voice Search: The A to Z Guide
We use our phones to search while we're waiting in line at the post office, while we're commuting to work on public transport, and hands-free in the car to get directions or other information en-route. It's this hands-free technology that has triggered the massive growth of voice search. As search users are becoming increasingly mobile, the technology is also becoming more convenient, so it's no longer even necessary to pull your phone out of your pocket and start typing.
Voice search has already been impacting SEO efforts for the past 5-6 years now. Since SEO is a part of content marketing, that's one impact. The other major impact is just on the overall tone and syntax of content. While more conversational content has been a pillar for content marketing, not every brand has evolved their voice.
Voice search users search in a different way to those who type, and so optimizing for voice search needs a different SEO strategy than what you may have become accustomed to as standard. You must consider how a voice search effects not only how you write but what you write about so that it's more relevant to a voice search. Lifestyles and mobility have changed the way that possible buyers look for what they need. Your content marketing has to evolve, too.
The Essentials of Voice Search
Maybe the most important consideration and how voice search is changing content is the intent of the user. Why has the user chosen to use voice search instead of a search engine?
The answer can be found in considering the three attributes of voice search according to Google:
Most likely to be about an on-the-go or mobile topic
Doesn't contain sensitive information
Unlikely to lead to a website that requires significant interaction
In addition to these characteristics, voice search is used predominantly to find local places based on the user's phone coordinates. Businesses that fall under these categories like restaurants, hotels, and retailers will find great use for improving their content for voice search.
Who Uses Voice Search
Almost 36 million Americans use a voice-activated assistant device. The majority are millennials, with a total of 35.8 percent using it. Baby boomers are the least likely demographic with only 10 percent.
This frames better the personas you are trying to reach via voice search. Consider what else you know about the demographic and how that relates to voice search.
For example, millennials are known to research products or services before purchase. That research also includes reviews, so social proof is a huge influencer on this audience. With this information, you can develop content that answers their question and educates them on their purchasing decisions.
How is Voice Search Different?
Typed search is rarely a full sentence. It's often the type of thing needed with a location like bakeries and a city or zip code. Whereas when people ask their digital assistant, it goes more like "Where can I find a bakery in city or zip code. Thus, this changes the way content is written.
Voice search queries are fundamentally different from those typed in. Most voice searches come from either mobile or smart speakers, and they tend to have significantly different needs and intentions to traditional searchers.
Voice search-optimized content should be conversational in nature—it is a conversation after all. It starts with a question, and if the answer turns out to be yours, this should lead to more business.
More complex search queries
While traditional typed searchers have become simpler over time as users have figured out it's quicker to type "car rental Houston" rather than "where can I rent a car in Houston?", the opposite is true of voice search.
As voice processing algorithms have become more advanced and now understand human speech about as well as another human, users are learning to speak naturally and ask more complex questions.
This development means that the traditional approach to optimizing for set keywords will have to change. Rather than targeting specific keyword terms, there's going to be a shift towards optimizing for broader topics.
More local intent
Many voice searchers are on the go and are looking for business information in their immediate area. A local SEO and content strategy is needed to capture those queries from users in the local area.
Shorter time spent on-site
Up until recently a high bounce rate or low time spent on-site might be an indication that users are not getting value from your site and are clicking back to the search results to find something else that answers their need.
This is not the case with voice searchers, who are usually looking for information quickly and will generally not spend a lot of time browsing around your site.
In fact, Google's rich snippets, business listings, shopping results, and "Knowledge Graph" mean that in many cases voice search users won't click through to your site at all, as they've got all the information they need right in the search engine results.
Looking for different information
You can get a peek into the most popular searches on Google in general by taking a look at Google Trends. The most popular search terms tend to be broad, general, topical, and informational. For example looking at the trends for 2022 you can see some of the hot searches included:
Wordle
Election results
Betty White
Queen Elizabeth
Bob Saget
Other popular searches generally fall into the same categories which include:
"How to" questions
Recipes
Famous people
Brands
Movies and music
"What is" questions
Voice search is different. While data is still limited, one user's analysis of his own searches found that top queries included
Playing music
Operating smart home devices
Asking about the weather
Making traffic inquiries
Finding restaurants and businesses
Ordering food
Finding recipes
Although voice search has evolved quite a bit in the last few years, this official research from Google confirms that users tend to use voice search for actions such as asking for directions and finding opening times, rather than more general informational queries.
So now you have more insight into exactly how people are using voice search and what they're using it for, how does this impact on your SEO strategy?
How Voice Search Has Changed SEO
Voice search has had a significant influence on SEO efforts, but it's not a one size fits all. Different digital search assistants use different data. Google Home uses Google data. Siri uses Bing data. Alexa relies on Bing data and Amazon purchase history.
Depending on which system you use, you'll get different results. So, this may influence your SEO efforts when you are looking at multiple search engines and not concentrating on just one. Keyword research becomes more important, especially on Google Home.
Most voice answers from Google are provided via a featured snippet or answer box at the top of search results. Find out exactly what keywords are being featured in this and try to provide a better answer. What and how questions tend to deliver the most featured snippets.
You'll want to target keywords that already are in a featured snippet and those you already rank for on page one. Once you understand which questions matter the most, determine how the snippet is delivered: paragraph, bullets, or tables.
The point is to deliver content that answers these questions and results in more clicks, so the authority of the post grows as well.
Focus More on Local SEO
Unless you're an online-only or a large multinational business, it makes sense to focus your efforts on your local SEO strategy.
Google is paying more attention to local rankings as mobile and voice searches grow, and so it's vital to make sure you've covered the basics such as optimizing your Google My Business listing and making sure all your entries in local business directories are up to date and correct.
There are a couple of extra benefits to using this strategy – not only is it generally easier to rank locally, but an improved ranking for local searches can also help to improve your profile nationally and globally.
Focus on Long-tail Queries and Broad Topic Areas
SEO as we know it is going to change rapidly in the next few years. The days of optimizing for a few two or three-word search terms are almost over.
As search queries become longer, more complex, and closer to natural language than the paired-down search terms of recent years, it's going to make more sense to build your SEO strategy around more general topics rather than specific keywords.
Long-tail queries such as "best custom tailor in Boston" are still working well, particularly for local search.
However going forward, you'd be wise to remove emphasis on creating content to include specific keywords, and rather making sure that you cover the topics in your industry broadly and thoroughly.
Keep User Intent in Mind When Developing Content
If you're not already being penalized by focusing more on what you can gain from searchers than what you can offer them, there's a good chance you will be in the near future.
Rather than mindlessly creating long-form content designed to keep people on your site as long as possible, look into the real intent of your actual searches and think about how you can best serve that user.
Don't make your users crawl through thousands of words of content to find the information they're looking for, and make sure that vital information such as your address and opening times are instantly visible.
FAQ Content Is a Gold Mine
With questions come answers. That's why frequently asked questions (FAQ) are an important focus of your voice search content. It's not just about having a detailed, keyword-friendly FAQ page. Go further with Q&A content in the form of blog posts.
The title can be the question, while the body is the answer. You could do this with almost any of your FAQs, and it will improve your search results if you are targeting the right keywords. These pages also help your content get featured in the Google section, "People Also Ask," which many click on to dig further into a topic.
For this, you'll have to understand what questions are most asked. You can find this in several ways. Add questions that your company does get the most. Combine this with what you find with Google Suggest. Another great tool to use is Quora.
Turn to Video to Expand Voice Search Content
Most users are consuming video like crazy. Video now comprises about 82 percent of all consumer internet traffic. It only makes sense that voice search should lead to video content. It increases the convenience factor of being on the go and looking for information. It's also a way to tell a great story.
Repurpose content you've already created for FAQs and blog posts into explainer videos. Explainer videos share information on a topic in a way to educate and explain. With about 60 seconds of video, you'll be able to enlighten and educate your audience. This can be powerful in terms of conversion.
Re-think Your Paid Ads Strategy
If you're using PPC or other types of paid ads alongside SEO, it may be time to re-think your strategy.
Voice search users interact with ads in a different way to users sitting at a keyboard, and you may well find that your current ads are not as effective as they once were.
Keep an eye on your click-through and conversion stats and consider experimenting with different ad formats. Remember, the keyword research that informs your SEO strategy will also impact on the keywords you're targeting in PPC.
Voice Search Is Now a Part of Regular Search
Voice search is an exciting chapter in SEO and has already shifted much of the traditional thoughts around SEO. If you understand intent and how voice search is different, your brand is ready to compete on an all-new level. Therefore, it's important to stay on top of how the increase in voice searches might impact on your SEO and your overall marketing strategy.
Of course, you'd be wise to keep up to date with the evolving nature of Google search results, in whatever form they come.
Get a Free Consultation
for Content Marketing