How to Define and Measure the ROI of Content Marketing
As data analytics grow in sophistication, measuring the results of your marketing efforts becomes even more critical to your company's success. Content marketing is growing too, and fast.
So why, then, do 44% of all B2B companies not even bother to measure their content marketing ROI?
And, even more puzzling, why do 13% of them not know whether or not they measure it? After all, what's the ultimate goal of content marketing? Converting browsers to buyers, that is.
Yes, it is true that we use content marketing to:
Help our target audience solve problems
Provide information our audience can't find elsewhere
Build trust in our brand and its expertise
Granted, those factors make content marketing a long-term investment. Often, it takes months to see a positive change in your metrics.
But if it doesn't increase your company's bottom line in the long run, it's a poor investment of time and money. And if you invest correctly, content marketing will deliver a better ROI than paid search.
Content marketers, therefore, need to get proactive about measuring the ROI for their efforts.
Even though we use information and advice to build trust, our ultimate goal is to bring value to our business. Measuring content ROI is the best way to learn how much value we bring to the table.
Measuring ROI is the quickest way to an executive buy-in as well. Whether you're trying to launch a content marketing initiative or secure a bigger budget, the C-suite cares most about their bottom line.
If you feel lost in the sea that is measuring your content marketing ROI, you're not alone. This blog will cover the most common struggles marketers face when measuring ROI, how to avoid them, and other formulas to help build your content marketing case.
Quick Takeaways:
Marketing is not just about creating great content. In the end, it's about sales and ROI.
You should know exactly how much you spend on creating your content and marketing it. Avoid getting lost in too many metrics.
Look at the intangible benefits of your content as well, like presenting yourself as a thought leader and long term online growth.
Pair more specific formulas with your overall ROI for a better understanding of your content marketing strategy.
Why Learn How to Measure Content Marketing ROI?
Content creators often lose sight of the fact that marketing is a business above all else. Great marketing, as ad legend David Ogilvy pointed out, rises and falls based on "how much sales it brings in," not its creative merit.
Successful marketers set goals based on their sales versus their expenditures—their ROI. Anyone can create clever content. It takes a genius to create content that achieves its sales goals.
You can become that genius.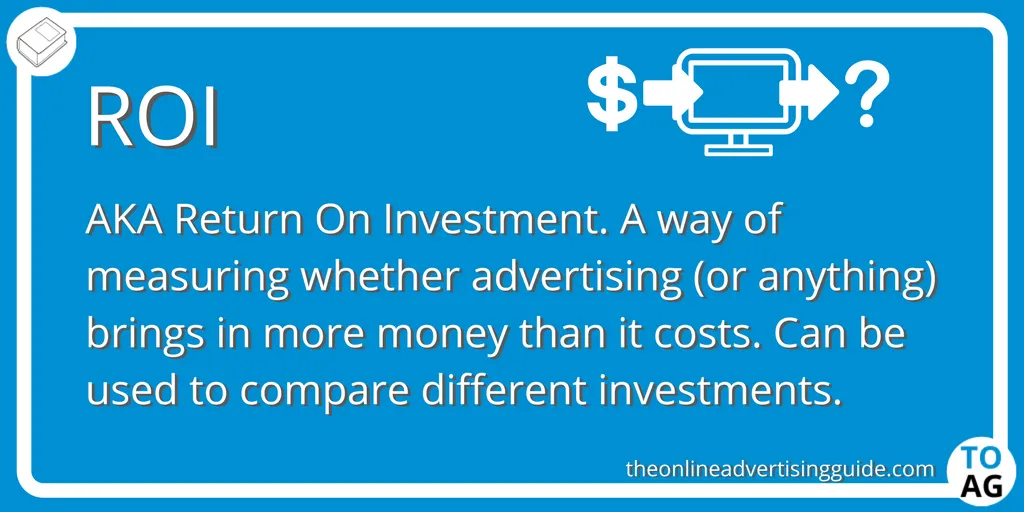 When you have a fail-safe way to measure your content's ROI, you can measure its success. That, in turn, allows you to set content marketing goals, create a better strategy to achieve those goals, and then measure the success of your new goals.
In both B2C and B2B marketing, about a third of the marketing budget is spent on content. Many successful brands invest even more- and these numbers are predicted to keep going up.
Increasing the amount you spend on content isn't exactly a bold initiative. Today, it's actually your safest bet. Content marketing typically generates three times as many leads as traditional marketing and costs as much as 62% less.
The question is, are you getting a good return on your time and money spent on content? You know other marketers are. That's why the industry continues to blossom. Content works. But, you need to build content success over time.
If knowing how to measure content marketing ROI—the method and the math—gives you anxiety, then you need to read this post twice.
Even Mad Men's fictional ad man, Don Draper, realized that standing out among one's competitors is the measure of that success. The only way to know when you've achieved that kind of standout success is to measure your ROI.
Here's Where The Problem Lies…
A lot of marketers struggle with ROI tracking. In fact, 69% of marketers are not confident in the way they measure ROI. And, like we mentioned earlier 44% of content marketers don't bother to measure ROI at all.
There are a lot of reasons behind this. One of the leading reasons? It's not very easy and they just don't know where to start. Creating revenue from content isn't a linear process.
However, becoming one of the few marketers who do measure ROI can give you a great advantage. When you can successfully define and measure content marketing ROI you are armed with the information you need to keep improving your content marketing strategy so it's always working.
Here's the tricky part – there are a lot of moving pieces involved in a great strategy. A lot of these factors change over time, putting your content marketing in a constant state of evolution. Customer preferences. SEO best practice. New technology. Video trends.
In order to optimize your content marketing strategy and maintain enviable performance levels, you'll need continual feedback and analysis of your content. But more than that, you'll need clarity from your numbers.
There are two huge pitfalls when it comes to establishing how your organization will define and measure the ROI of your content marketing.
One, getting lost in the numbers. Focusing on too many key performance indicators and making it hard to get a clear picture of the impact your content is making. You might start to feel like our little friend here…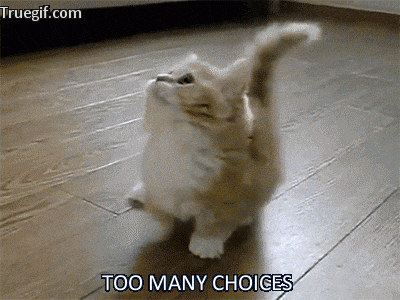 Or, two, focusing on the wrong indicators to measure ROI for your business.
Successfully measuring your content marketing ROI is much easier when you take the preliminary steps necessary to avoid these fatal mistakes.
Get Started: Define the Purpose of Your ROI
Before identifying your top priorities and defining your metrics, you need to look at the purpose behind the work.
Why are you measuring content marketing ROI?
The answer to this question is often the root of a misguided strategy.
If you are defining your ROI metrics solely to demonstrate results and to justify your organization's content marketing budget, you may get a confusing picture when you try to determine what's working, what's not, and how you can make your content marketing strategy better.
When there is a lot of pressure on content marketing managers to demonstrate value, there's the risk of honing in on vanity metrics.
Take web traffic as an example. In the same survey mentioned earlier, of 600 B2B respondents, 63 percent measure web traffic to gauge content marketing success. Only 26 percent look at subscriber growth and 21 percent look at revenue.
Web traffic is a useful number to look at if you are trying to build your audience. It can also be an impressive figure to show off to budget decision makers.
But if you aren't looking at how many of those website visitors are converting into leads or customers, your web traffic numbers create a very blurry picture. You know people are visiting but you don't know if your content is compelling enough to motivate action so you don't know if or how it needs to change.
Yes, there's pressure on content marketers to prove that the resources invested in case studies, videos, blog posts, infographics, social posts and other pieces of your content puzzle are well spent.
But you don't want to miss out on the opportunity to uncover those hidden gems that will paint a crystal clear picture of what your content marketing is doing.
When you are using your metrics to inform your strategy more than your budget, you're going to get the insights you need to keep improving.
Next: Be Strategic about Defining Your Metrics
There are dozens of performance indicators you can look at to track your content ROI.
Performance metrics will reveal what you need to know, as long as you tie them to your business goals. Which means you aren't going to focus on the same metrics all the time.
Remember, part of measuring ROI that marketers struggle in most is getting lost in the numbers. Too many metrics won't get you anywhere valuable.
As your business goals and, therefore, your content marketing priorities change, so will the numbers you use to gauge performance. The trick is to make sure your defined metrics are always telling your content's story.
Traffic: For example, if you are trying to build your audience, sure, look at web traffic. You also want to know your brand's share of the conversation and social media sharing, bounce rate and time on site. This will give you a better idea of engagement and how much of your content is king in your industry.
Leads: If your business needs better-qualified leads and conversions, your content strategy will probably focus on creating case studies, white papers, eBooks, and other content that motivates people to subscribe to your newsletter. This is where you'll look at both your conversion numbers for your content as well as customer retention numbers. How long are the leads you work so hard to nurture with your content staying as customers?
Retention: For customer loyalty, the focus will be on retention as well as monitoring customer feedback. How much of a response are you getting and what is the qualitative response to your content? What percentage of people respond favorably to your social posts, blog posts, white papers, videos, events or other types of content?
Next: Identifying Your Consumption Metrics
You can use Google Analytics, a mostly-free web-based resource, or any other paid analytic tools to measure important KPIs to gauge the value of your website's content.
First look at consumption. Is your content reaching your audience as much as you want it to? Are these numbers increasing over time?
Total visits
Unique visits
Are people staying on your web pages long enough to gain value and to be motivated down your sales funnel?
Bounce rate – anything below 70 percent is respectable, below 40 percent is ideal
Time-on-site – 30 to 45 seconds is the minimum benchmark, otherwise, your content probably isn't hitting the mark with your visitors
Is your content engaging? Tools like HootSuite, Buzzsumo and Buffer reveal what other sites may be sharing your content and where you may be getting your backlinks.
Look at these insights against the backdrop of your consumption metrics to gain even more understanding into the value of your content.
Content in every industry is different. The diagram above looks at the social side of things. For example, a blog post that gets shared across social media channels and has plenty of comments but isn't getting a lot of action in the lead-capture department probably needs some CTA work. These pages are prime territory for lead-capture forms and strong CTAs, directing site visitors to your landing pages.
Look at how your individual blog posts are doing. Which ones are getting the most visitors? Which aren't performing well? Are there any trends that are making some of your content more interesting to your site visitors – better images, longer posts, more statistics, more story?
Also: check out our list of content marketing tools and templates!
Finally: Set Your Benchmarks
Once you have your current priorities set and you know what metric data to focus on, you can create your performance benchmarks.
What does content marketing success look like for your organization? Being able to measure against your benchmarks makes it easier to see if your content is helping to reach goals or if it needs work.
Then, when you calculate the ROI of your content by looking at your costs vs. revenue (or a given value for an action if you can't tie a metric directly to revenue), you can see where things are working and where you need to make changes to either the content or a part of your strategy.
This is why tracking your ROI with the intent of informing your content is so important. When you can see where one content channel is experiencing higher than normal conversion numbers, where another seems to lead to a dead end landing page, what types of content are making up the bulk of your industry presence, and every other pearl of wisdom your data tells you – you have a wealth of information to constantly refine your strategy.
And never-ending refinement is what brilliant, business-boosting content strategies are made from.
Challenges To Remember in Measuring Content Marketing ROI
Early returns aren't always the best barometer: Most content starts out with a negative ROI, scaling in return as it scales in volume. You need to give your numbers time to adjust.
It's difficult to put a number to more esoteric benefits: Though it's difficult to calculate more subjective standards such as reputation and authority, these numbers correlate with more sales overall.
Getting in the weeds on the numbers: When you focus your attention on too many key performance indicators (KPIs), it makes it difficult to get clarity on the overall impact your content has made.
Using the wrong KPIs: When you measure ROI, you need to limit your focus to only the relevant factors. Looking at early figures, for instance, can throw you off. Social media mentions outside your target customer base, too, might be irrelevant to your ROI, unless yours is a campaign to reach a new demographic.
With enough patience, you can measure exactly how successful your content marketing campaign is. This skill can take you and your company to new heights.
Your next issue: getting the rest of your team on board with your content marketing efforts
Building the Business Case for Content Marketing
It's not always easy to convince your CEO and marketing leaders to give you the budget and support for content marketing. To get their buy-in, you need to show them the ROI of content marketing. The struggle here is that content marketing is a long-term investment with long-term results.
Content marketing is not traditional marketing or advertising, and it requires a completely different mindset and strategy that is more customer-centric and value-led. It's an approach different from what traditional marketers are used to. So how do you go about challenging the status quo and convincing your marketing leaders and teams to get on board?
To help you build a strong business case for content marketing, you need to talk about what your marketing execs care about: revenue growth, cost savings, brand loyalty and operational efficiencies.
Here's some content marketing ROI examples that will be good to have in your back pocket:
Content marketing drives positive brand perceptions: GE partnered with BuzzFeed to create branded content and found that it significantly lifted brand perception when compared to the performance of display ads. The majority of users who saw GE's branded content viewed GE as a "creative," "inspiring" and "innovative" powerhouse, which resulted in a 138% Brand Lift on social media.
Moreover, nearly 80% of users who discovered GE's branded content through trusted recommendations via social media, such as Facebook posts or Tweets, assigned a positive brand attribute after viewing the content.
Content marketing is a cost-effective strategy to boost organic reach & engagement: Intel conducted an analysis comparing the impact and reach of TV advertising and content spend. Spending $5 million on a 30-second spot during the Super Bowl earned Intel 57 million engaged minutes.
Engagement for a $5 million spend on Facebook, on the other hand, would drive 83 million clicks to the company's content hub Intel iQ. This is the equivalent to 1.5 million subscribers and 257.5 million engaged minutes, given an average user typically spends about two and a half minutes on Intel iQ.
Content marketing leads to more customer acquisition: Hubspot's State of Inbound Marketing study found that increasing your publication cadence directly leads to greater customer acquisition. 82% of marketers who blog daily acquired more  customers using their blog, as opposed to 57% who blog on a monthly basis.
Content marketing yields better ROI than advertising: Content marketing enables Kraft to gain a better understanding of its consumers through consumer interactions with its content.
The first party data Kraft owns allows the company to quickly identify new consumer trends and target advertising based on these insights. In two years, Kraft has shown its content marketing efforts are driving 4x better ROI than traditional advertising.
Content marketing boosts pipeline revenue: Xerox launched a targeted campaign to connect and engage their top 30 accounts and partnered with Forbes to create a magazine offering relevant, valuable business tips to Xerox's target audience.
Over 70% of the targeted companies interacted with Xerox's microsite, and the company saw a 300-400% increase in readership compared to past email campaigns. But more importantly, through the campaign Xerox generated 20,000 new contacts and over 1,000 scheduled appointments, which earned the company $1.3 billion in pipeline revenue.
Content marketing drives brand awareness and sales: Being the world's 5th largest PC vendor, ASUS was largely unknown to many consumers globally. To fix this brand awareness problem, ASUS partnered with Microsoft to create a content marketing campaign.
The campaign included a microsite featuring editorial and customer content such as videos and articles and was launched across 8 countries. According to Microsoft, the microsite earned 4 million visits and an online audience of 16 million users. ASUS exceeded its sales objectives by 60%, and saw a 16% increase in its global sales and 2.6 million increase in computer sales.
Content marketing influences purchase decisions: When considering a purchase, 85% of today's consumers conduct research and read content from trusted experts. On average, consumers engage with 11 pieces of content before making a purchase decision.
For B2B buyers, they are 3 times more likely to visit a product or service provider's website to learn about their offerings before making the final purchase. That's why content marketing matters.
By consistently delivering valuable, relevant content to your target consumers, it shows that your brand is genuine in your care and interest about customers and their needs beyond just selling your products.
This helps your brand build thought leadership, authority and credibility in your space. So when a customer is ready to make a purchase, they have full confidence in your brand and are ready to work with you.
Content marketing gets more customer renewals and upsells: By increasing its publishing cadence from 2 to 6 blogs a week, the content marketing agency NewsCred, saw 41% higher renewal rate, 33% more sales and 24% higher MRR (monthly recurring revenue) for customers who engage with their content.
Content marketing improves customer loyalty: Retaining your current customers is 6-7 times cheaper than obtaining new ones, and leading marketers are using valuable content relevant to their key customer segments to foster stronger loyalty to their brands.
Patagonia's Worn Wear campaign is a great example of this – it highlights stories of customers using their products until they are finally worn out, encouraging consumers to not purchase new clothing unless absolutely necessary, to be more sustainable and, of course, more loyal to the brand.
Content marketing reduces content development costs: In its Marketing And Media Efficiency Outcomes Drive Content Marketing report, Forrester found that many brands use content marketing to reduce the amount of content produced within their organizations, which dramatically lowers overall content development and management costs.
Through more effective planning and collaboration, organizations within a company can produce and manage fewer, high quality assets that can be reused to maximize content spend and efficiency.
Measuring Content Marketing's Impact Long Term
Even though they're not directly related to a specific campaign, other content marketing benefits will make an impact on your company's bottom line overall, over time (and we know executives love to look at that bottom line). These include:
Your brand's reputation, visibility, and customer loyalty: These grow over time, though each successful campaign can increase these significantly. For instance, the goodwill you generate among money-strapped lovers during your Valentine's Day discount promotion can grow your brand's reputation among your target customer base as they tell their friends, their friends tell theirs, and so on. If your brand's quality matches the promise in your content, those connections will build loyalty over the years as they grow in trust.
Long-term online growth: Analyze the numbers after every campaign—and improve those areas in which you don't achieve the results you want. When you do that, your web presence will grow with each succeeding campaign as you get closer to content marketing perfection. Not to mention the success content marketing yields in lowering CPL.
Attracting quality influencers and backlinks to your brand: these factors are difficult to measure in number but will produce more revenue for your brand when experts in related fields refer customers to or link to your site.
Your ownership of content will increase with time as well, while the benefit of paid advertisement expires as soon as your line of credit does.
Once you master the basics of how to measure content marketing ROI, you can go deeper into the minute details in your marketing analytics to get an even better grasp on how much value your campaigns bring to your business.
When you undertake every campaign with your ROI in mind, it can transform your content marketing strategy. Be one of the 16% of the nation's content marketers who prioritize ROI and you will stand out. You will succeed.
If the growing popularity of content marketing- and the proof in the pudding- isn't enough to convince your executives of it's benefits, you might have to do some of the leg work on your own.
Lucky for you…
Measuring ROI Will Help You Get the Executive Buy-In
If you don't measure your marketing ROI, you're not likely to get buy-in for the budget increase you want. Even with all of the convincing information above, executives don't really care if you're a "thought leader" in your field.
They want to see a rise in their bottom line. So, show them the money.
How you do that depends on whether you have an existing content marketing program. If you haven't gotten your content marketing program off the ground yet, you won't have any metrics to show.
In that case, you'll need to provide your company's decision makers with a reasonable estimate of your likely ROI.
"But how?" you ask. Basically, you need to give them a content marketing crash course.
How to Estimate the ROI for a Prospective Content Marketing Program
Use Case Studies of Similar Companies
Spend some time in online research to find case studies of B2B or B2C companies that have implemented a content marketing program. The more similar those companies are to yours, the better the estimate.
You might need to do a little digging beyond the cursory treatment these case studies receive online to find the numbers for their actual ROI. Getting the go-ahead from your executive team for content marketing, however, will be well worth your time.
Look at Surveys of Groups of Companies to Get a Ballpark Figure
Let's say you can't find a case study about what content marketing has done for ROI in a company similar to yours. You can still get a good estimate of the potential of content marketing with numbers from surveys conducted with a wide range of companies.
Marketing Sherpa and HubSpot have done extensive surveys, both of which report average rates of conversions in key metrics. These content marketing metrics range from simple form completion (top-of-the-funnel leads) to multiple-item forms to qualify prospects to actual sales.
Since conversions are the "rest stops" along a prospect's journey toward becoming a customer, they're valuable indicators of how content marketing can drive sales. Combine those percentages with your estimated traffic for the period you want to measure, and you'll have a good idea of what revenue you could expect.
Estimate Your Costs
Planning your expenses should come early in the process. If you don't have the resources in-house to create your content, you'll need to outsource to a content marketing agency.
Research various options thoroughly. Don't only look at the cost of outsourcing or hiring in-house. Look at the results each agency has achieved, as well as what industries they specialize in.
If you're a startup, your marketing budget might be strapped for cash. Consider using quality freelance writers, designers, and videographers until you're doing enough business to cover an agency's costs.
If you plan to distribute your content through email subscriptions as well as on your company's blog (and we recommend you do), you'll need to include your email provider's costs as well.
We also recommend that you use a comprehensive content marketing platform if your budget allows.
We've found that having one place to plan, collaborate, create, publish, and distribute your content allows you to accomplish a lot more in less time. Be sure to count the cost of this or any other technology you'll need to accomplish your goals.
Combine all your likely expenses and balance those against your expected results. This number gives you a reasonable estimate of your expected ROI. With that number in hand, you can stride into the C-suite confidently, knowing that you've given the numbers team what they need to say yes.
If you already have a content marketing program, you'll need to take a different approach.
How to Calculate Your Existing Content Program's ROI
New views aren't the metric you need to lead with when presenting to your boardroom. Start with what grows your company's revenue. Once they're on board with what you need, you can sell them on the nuances of building your audience with thought leadership.
Start with Your Current Numbers
The basic ROI formula is:
(Return-Investment)/Investment x 100
Your return could be your sales, or for some sites, there may be other forms of revenue. There are a lot of other numbers that go into finding your realistic ROI.
Since conversions are the major driver for harvesting qualified leads, they need to take center stage in your calculations, as should sales.
Also, include all the factors that impact conversions, such as your content's traffic, click through and bounce rates, social and email shares, and rankings in search results.
Once you have that data, you can measure how it increases as you adjust your strategy to publish more of what works to drive those numbers.
But that's just half of the ROI equation. You'll also need to take a deep dive into the costs of producing content. Look for places where increased efficiency could save time and money going forward.
Are there areas in which you could automate tasks your team usually does manually? Is there an area in which your content consistently underperforms? Are you taking advantage of the expertise of all your teams, not only your content team?
Mark these areas for change. Cutting costs through more effective use of your team's time and money can also help you grow your ROI.
Move Forward with Your Bottom Line Squarely in Your Sights
To grow your content marketing program, you need a budget that supports all the changes you need to make to thrive in today's competitive arena. That means you have to start being a "numbers person."
No, I don't mean that you should just create salesy content. Quite the opposite. You need to create content that builds trust by solving the problems that keep potential customers up at night.
But you need to measure the money it brings in. These three metrics can give you a spot-on view of the value your content brings to your company.
Conversions: Look at how each piece of content moves your audience further down the sales funnel. From their initial newsletter subscription to their request for an in-person consultation, conversions are a good sign that someone will move forward in their relationship with your company. On the other hand, identifying where and why people fail to convert can help you adjust your content to boost conversions, and eventually, sales.
Percentage of closed leads: The point at which a lead that you've nurtured with targeted, personalized content becomes a customer has traditionally fallen under the purview of the sales team. Once a lead requests a meeting, that's usually the last the marketing team hears from them. Use your content analytics to identify those people who have met with your sales team. Follow up with the salespeople who met with them to see if they closed the lead. If they didn't, your content team could help drive sales at this point by providing decision-makers with personalized information that addresses their individual concerns.
Percentage of sales: For B2C companies, customers often buy your products or services without a sales team's intervention. Keep track of those customers who arrived at their buying decision in the "vehicle" your content provided them. Determine what percentage of those people who consumed your content converted into a sale.
Depending on whether you're a B2B or B2C company, multiply your percentage of closed leads or sales by your average customer value. Use both current and lifetime customer value. Then, divide each of those numbers by your content program's costs to determine both your short-term and long-term ROI.
Add Up Your Total Content Marketing Spend
If your content marketing agency does all the legwork, this part is easy. If you want to look at the ROI of a single campaign—as opposed to your overall content marketing strategy—be sure to use only those agency expenses that went into that campaign.
If, however, you do your content marketing in-house or hire outside contractors, it gets a bit more complicated. You'll need to account for employee or contractor expenses in your total cost.
Don't forget to count the cost of other expenses, such as hiring a video production company for an explainer video for your new product's kickoff, your lunch with a local journalist to give her an exclusive peek at your product, or other incidental expenses related to your campaign.
Your total monthly spend, too, may prove useful, particularly when you're pitching your overall content marketing program to your company's C-suite executives, as marketing departments often must do. Unless there's a specific campaign that's a standout, often they only want to know if their investment in content marketing is paying off in the big picture.
More Formulas of Measuring Content Marketing Success
Is Your Content Motivating Action?
Which pieces of your content are getting the most lead generation action?
With Google Analytics, you can follow where your visitor goes. If they watch a video, then follow a link to learn more about your services, and then click on your contact page to fill out a form, you know this content is generating leads.
Calculate your general lead gen conversion rates like this:
Number of leads collected/total traffic to site x 100
What's your lead-value price? First, determine how much each lead is worth.
For example, they could have an average value to a business of $50. Then determine your total cost of creating and promoting your website content for the month. Maybe this expense was $5000. You need to generate 100 leads to cover your content marketing investment.
Anything beyond your baseline is your potential return on investment. This is another way (in addition to the formula we'll get to later) of looking at your content ROI.
The actual return, of course, depends on the quality of the leads you are getting and how good you are at converting those leads into buyers. Hubspot and Zoho are intuitive CRM solutions to use for tracking leads and segmenting, which will make it easier for your lead nurturing processes.
What's a good conversion rate? It varies by what channel you are using and by what industry you are marketing for. For example, a webinar may yield a 1.6 percent conversion rate. A good inbound marketing conversion rate is around 4 percent.
Keep in mind, some industries convert better than others. Financial and software businesses should expect a much higher rate than retail or eCommerce.
Even more telling into the ROI of your content marketing is your sales conversions. How much in sales is your content marketing leading to?
You can easily track your sales conversion rate in the same way as your lead generation conversions:
Number of sales/number of visitors x 100
Find the Impact Your Strategy Has on These Conversions
Next, you'll analyze these conversions to see which of them happened as a result of your content marketing strategy.
Look at the organic traffic coming from search engines. For the most part, all of this traffic comes from your content marketing strategy, since your content will pull in inbound links. The more inbound links you have, the higher your domain authority. The higher that goes, the more visible your website will be on search engines.
Referral traffic counts—since your off-site content (such as your videos and press releases) has made an impact on your referrals.
For example, a young man's mother sees your diamond ring promotional video (knowing that her son plans to pop the question on Valentine's Day) and tells him about your 20% off promotion. He gets online, looks over the selections, and boom! Your astute content marketing has brought in another sale.
Your social media traffic, too, figures into the mix, since you—or your content marketing agency—has likely plastered your Valentine's Day promotion content all over your social media platform. Filter out those conversions that you can't attribute to your content—and you'll have the number of monthly conversions your content drove.
Calculate Your Content's Direct Benefits
Most content marketers, unfortunately, don't count revenue among their top three goals. Only 17% of content marketers in this survey from SEMRush consider increasing revenue a top priority.
But revenue is what drives your business. It's what the C-suite execs want to see from their marketing campaigns. It is, after all, the "return" in your ROI.
That's the reason even creatives have to study Algebra 101 their freshman year. It all goes back to the need to quantify the impact their work has on their target customers' purse strings.
There's an equation for that. A couple of them, in fact.
Equation 1: Multiply your total monthly conversions times your average conversion value . That will give you your direct content marketing benefits.
Next, subtract the content costs you calculated earlier (content marketing spend).
Equation 2: Direct Content Marketing Benefits – Content Costs = Your Content ROI.
That's the bottom-line figure you take to the C-suite. That's the number you need to dig into to tweak your next campaign.
Don't Underestimate Your Content Marketing ROI
Understanding your ROI is critical in building a legitimate strategy. Without the right numbers, you end up making uneducated guesses or mislead assumptions that will never lead you to ROI improvement.
And, before any of that even has the chance to happen, you need to convince your executives to invest in content marketing. Without your ROI calculations, that will be nearly impossible.
If you need help building an ROI-driven content marketing strategy that will help you see a positive ROI, you're not alone. Check out our SEO Blog Writing Services or schedule a free consultation today to learn more about developing your strategy.
Get a Free Consultation
for Content Marketing