The 25 Best Slideshares, Videos, Vines (And More) Of The Past Year
Michael Brenner on Jan 19, 2015 in Content Marketing
As a student of marketing and social media, I am always looking for the best examples of content out there. Some of my own most popular posts include lists of my favorite slideshares, articles, videos, events and people.
Here is a compilation of the best slideshares, videos, vines and more from the past year.
Which are your favorite? And which ones did I miss?
Best Slideshares
Social, Digital & Mobile Around The World (January 2014) from We Are Social Singapore – 1 Million+ Views
This Slideshare provides amazing stats on the state of the digital, social and mobile web from around the world.
How Google Works from Eric Schmidt – 1 Million+ Pageviews
This presentation shows how Google set out to create a successful company for today's rapidly changing digital age. It holds great lessons for all business leaders.
Why Content Marketing Fails from Rand Fishkin – Nearly half a million views
This is a great presentation on the 5 big mistakes brands make with content marketing and a good primer on how to avoid them.
8 Tips for an Awesome Powerpoint Presentation from Damon – 225K views
This is a nice, simple overview of templates, fonts, colors and more design considerations for an awesome presentation.
Meet Generation Z: Forget Everything You Learned About Millennials from sparks & honey – 360K views
Are you sick of hearing about Gen Y, the millennials. Well get ready to hear a lot more about Gen Z with this great overview.
Growth Hacking from Francisco Costa – 345K views
I've covered growth hacking before, because it's awesome and reflectve of what marketing needs to be: about getting new customers and retaining existing customers and doing so with as little budget as possible. And while most corporate marketers are fighting for more budget, and protecting the budget they have, growth hackers are committed – no addicted – to making an impact on growth of the business in the most efficient way possible. This presentation helps you understand how to apply growth hacking principles to your own business.
10 Strategies For Turning Obstacles Into Opportunities from Ryan Holiday – 311K views
This presentation provides inspiration and motivation to help you turn any challenge into a learing experience and provide you with the guidance to tackle any obstacle.
20 Tips for a Great Life & Career from Bruce Kasanoff– 251K views
In this presentation Bruce provides 25 simple but profound and inspirational tips to help you on the patn to self improvement.
The Power of No: 12 Things to Say "No" To Today from James Altucher – 216K views
It is equally important to decide what things we should stop doing and leave behind because they are not sefving us or our goals, as it is to determine which things to start doing or doing better.
no brand is your friend from Michael Paredrakos – 134K views
Inspired by the the work of Alex Noriega (https://www.snotm.com/) and Banksy's take on advertising (https://banksy.co.uk/) some random thoughts about brands.
Top Videos
First Kiss
This video developed for Wren, a small L.A. clothing label, received 5 million views in its first day, and has almost 100 million to date.

Always – Like A Girl
With almost 54 million views, this video is such an amazing idea showing the power of words and challenging an almost-hidden bias we learn in adolescence. Just try not shedding a tear. I dare you.

YouTube Rewind – Turn Down For 2014
Celebrating the moments, memes, and people that made 2014. #YouTubeRewind

Apple – iPad Air – TV Ad – Your Verse
With more than 2.6 Million Views, this video took on special meaning later in the year with the passing of Robin Williams. I think it's pretty special. According to Apple, "we're humbled and inspired by what people do with iPad. So we set out to capture some of their stories. What will your verse be?" https://www.apple.com/your-verse/
A Conference Call In Real Life
Funniest video of the year by far!

Friskes – Dear Kitten (BuzzFeed)
Almost 20 million views. This is pretty funny too: "Dear Kitten: Since I have hissed at you the customary 437 times, it is now my duty as the head of the household to — begrudgingly — welcome you," says the older cat, voiced by Buzzfeed's Ze Frank

The UN HeForShe
UN Women Global Goodwill Ambassador, Emma Watson, delivers her moving remarks during the HeForShe Special Event at United Nations Headquarters in New York on September 20, 2014. www.HeForShe.org

Google's Year In Search – 2014
With more than 20 million pageviews in just a few short weeks, Google's year in search is a great example of how to touch the hearts of your target audience. According to Google, "In 2014 we searched trillions of times. What do these searches say about us? Explore the Year in Search https://www.google.com/2014 and follow the conversation on #YearInSearch"

UnderArmour – Misty Copeland "I will what I want"
Wow is all I have to say about this powerful video on the strength of women, the human body, mankind?

The ALS Ice Bucket Challenge
More than just a video, The ALS "Ice Bucket Challenge" is one of the most successful social media campaigns of all time. The challenge raised nearly a million dollars for ALS and raised sums untold in the currency of awareness. My favorite is Paul Bissonnette's but here is a great recap of all the celebs doing it. Visit https://www.alsa.org to donate and learn more about ALS.

A Couple of Cool Vines
In this Vine, Ian Padgham uses time-lapse to show us the miracle of childbirth.
Maris Jones takes a trip back in time to show us how our photo sharing has evolved.
BetterOffRed uses clips to make some pretty cool Vines. Ellen's Oscar Selfie The tweet that broke Twitter, how could we talk about best content from the past year and not talk Ellen Degeneres' Oscar selfie – the most retweeted photo in the history of America, mankind, and the universe. 3.3 million, to be exact. The ingenuity of this moment was that it seemed delightfully spontaneous, but in fact was very much planned behind the scenes. How can your brand plan to react in the moment to the delight of your audiences?
If only Bradley's arm was longer. Best photo ever. #oscars pic.twitter.com/C9U5NOtGap — Ellen DeGeneres (@TheEllenShow) March 3, 2014
The Lego Movie
In a category all its own, this is obviously not something everyone could pull off, bit you have to hand it to Lego for making a Hollywood movie about their product and then seeing it make millions at the box office. Talk about monetizing your content marketing. Brands, take some notes!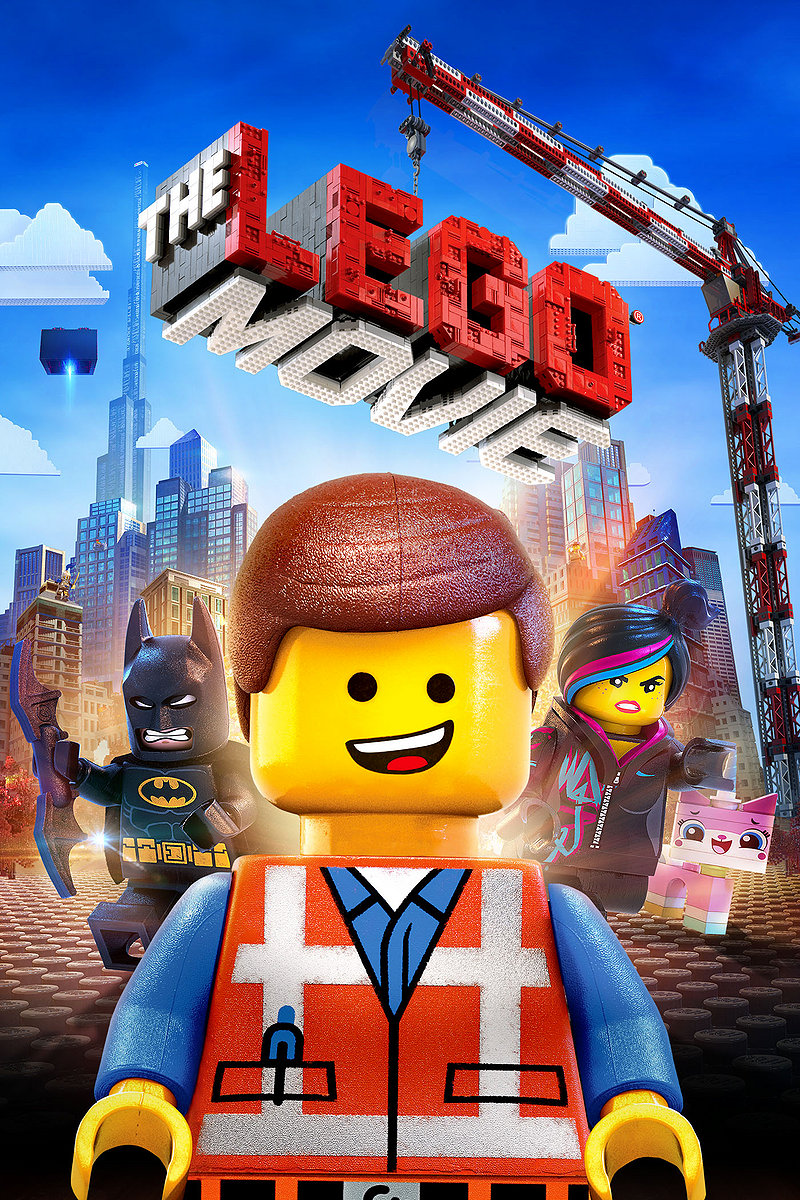 Let me know what you think in the comments below.