Pre-event marketing is a critical part of the event planning process. You not only need to make sure people are aware of your event, but you must also build anticipation so your attendees get excited about what's coming up. As an international keynote speaker, I've seen how Content marketing can be an effective way to generate pre-event hype, which will drive ticket sales, engage attendees, and even spark a little fear of missing out.
96% of attendees look for information about an event online prior to attending, so it's vital to create content for educational as well as marketing purposes.
Before the digital age of content marketing, event planners had to rely on flyers, TV and radio commercials, and word of mouth to market their events. Online content marketing has made event promotion easier and there are so many more opportunities for marketing your event online. However, it's important to take a strategic approach to content publication and to plan out your marketing campaign just as carefully as you plan the event itself.
Quick Takeaways:
Building anticipation is key to event planning success.
Use various content formats and promote on the platforms your audience is using to get the most out of content marketing.
Use the power of social media to get your attendees to market your event for you.
Always be authentic with your content, and be aware of "over-hyping" your event.
1. Teaser Campaigns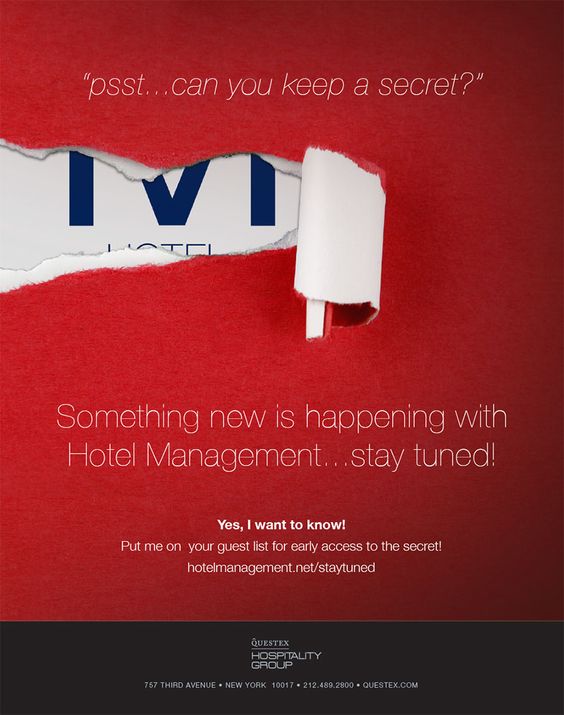 Teaser campaigns can be an effective way to build buzz before the launch of any kind of product or event. The idea is to release small snippets of content over time, stirring up just enough intrigue so your audience keeps coming back for more.
One of the easiest and most common ways to start off a teaser campaign is with a "coming soon" landing page and graphics on social media. Hint about something exciting coming up but don't give too much away.
If you've not run an event before, don't just go ahead and announce it – drag out your launch a little by telling your audience you've got something exciting coming up, but not letting on that it's an event. The effectiveness of this technique is that it keeps them guessing.
Just look at the hype that was generated around the teasers for each season of Game of Thrones before it started. The season 8 official teaser video amassed over 12.5 million views and promoted discussion all over the internet about what the final season would have in store.
Your corporate event may not be as exciting as one of the most successful TV shows of all time, but that doesn't mean you can't use the same marketing tricks to build anticipation.
2. A Peek Behind-The-Scenes
As well as standard content around the theme of your event and what attendees can expect, make the effort to create more candid and less polished content that engages your audience by letting them in on your organization and planning.
Revealing some of the behind-the-scenes details of your event planning can make your potential attendees feel more involved and as if they're getting access to VIP insider secrets.
You don't have to use a huge amount of effort to create this content as it suits its purpose being rough and ready. Think about some tidbits you could show in a video such as a tour of the venue, or type up a quick informal interview with a guest speaker so your attendees can get to know them better.
Social Media Examiner took this idea to the extreme when promoting their Social Media Marketing World event. They released a serialized video documentary on YouTube, The Journey, documenting their efforts to get 5,000 people to the event. The videos have been watched tens of thousands of times and continue to act as a successful promotional tool several years later.
3. Interact with Your Audience
Content marketing doesn't just mean writing articles and it shouldn't be one-sided. Involve your audience to boost engagement and get them more interested in your event.
Social media is a natural platform for doing this. You could simply ask them what they want from the event or run polls and surveys. Make sure you respond to feedback – asking for input without responding to it is worse than not asking in the first place.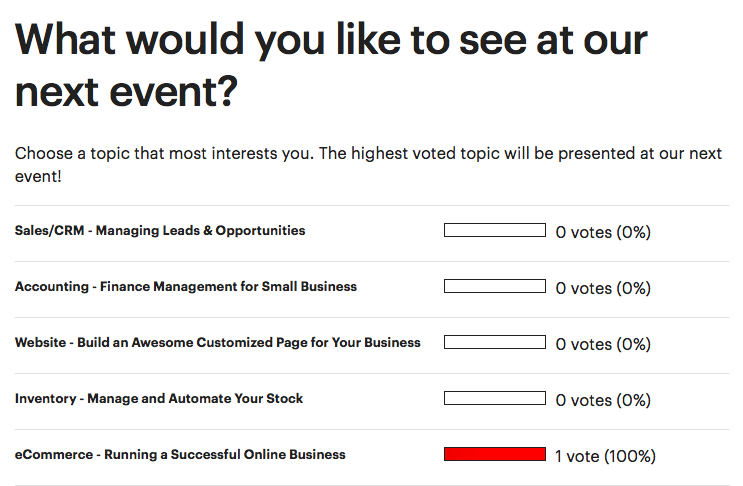 Make sure to follow your event hashtags on platforms like Twitter and join in the conversation wherever you can.
You could also host a live webinar or Q&A session talking about the event. Make sure you're offering valuable content, though, and not just using it as a marketing opportunity.
One of the best examples of this is CMI's Content Marketing World #CMWorld tweet chats every Tuesday where they keep the conversation going (and grow their community) all year long! I was honored to be the very first host for that series and now it has continued for YEARS!
4. Make Good Use of Video
Video's visual nature makes it a natural medium for event marketing, and videos can be more engaging than text content. Videos are also a popular content format for sharing on social media, so they can help get the word out about your event to a wider audience.
Your videos can range from polished event previews to unedited interviews with your guest speakers, or clips of them speaking at other events. You don't need a big budget or media production company to make them. Video can be off-putting to many event planners as it seems overwhelming, but even a quick video made on your phone can help to capture the interest of your audience.
Whatever type of video you create, keep them short – three to five minutes is ideal – and distribute them across all your social media platforms.
5. Don't Overlook Good Old Email Marketing
Don't forget that email is a form of content marketing too. When people give you their email when they sign up for an event, they're expecting you to send them content related to the event. Make sure you don't disappoint them!
Start with a thank you message and let them know what type of content they can expect from you in the future. Release more details about the event as you confirm them, and be sure to link out to your other content online too.
Personalize your emails as much as you can and make sure to educate yourself on effective subject lines and other tricks to maximize your open rate.
6. Encourage User Generated Content (UGC)
You don't have to be the only one responsible for creating event-related content. Content generated by your audience can be a great way to get the word out, reach more people, and create a bit of peer pressure and FOMO (fear of missing out).
When you send out tickets or registration emails be sure to include your event hashtags and encourage attendees to post on social media before, as well as during and after your event.
You could even send out freebies that double-up as a photo prop for social media posts, or a competition to encourage some pre-event buzz (something like prizes for those whose posts using your event hashtag get the most likes). Setting up an affiliate or referral program is another option to encourage others to market your event for you.
The image below shows Instagram posts tagged with #flathandley – a cardboard cutout of my good friend Marketing Profs' chief content officer, Ann Handley, that was sent out to attendees of their annual B2B Forum event. (I'll be there this year. If you're going, come say hi!)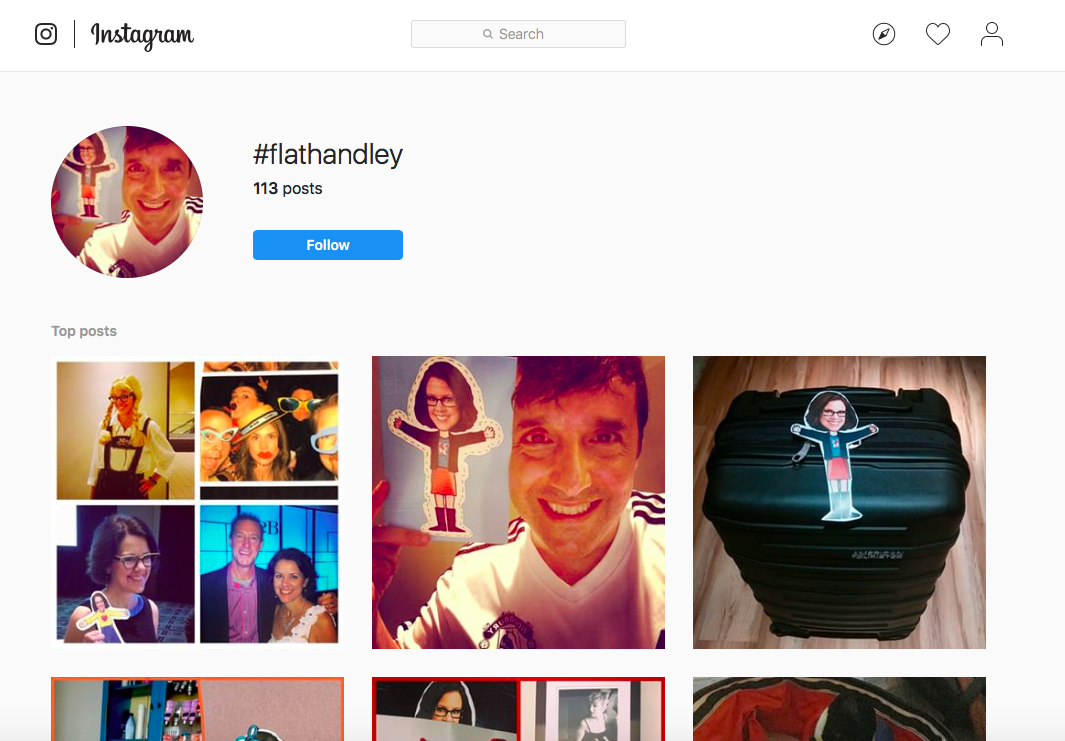 7. Publish Local-Focused Content
Don't assume that everyone knows about your brand or your event. Social media and paid advertising can be a way to get more exposure, but don't forget about good old SEO – we are talking about content marketing after all.
Lots of people search for events in their industry by Googling something like "Seattle marketing conference". Make sure you're publishing content that includes these relevant location-based keyword terms.
You could also publish guest posts on the blogs of local businesses, or try submitting a press release to publications in the local area.
8. Get Your Guest Speakers Involved
Hopefully, you've already got your attendees creating some content for you. Now it's time to get your guest speakers involved too.
Your speakers can be a big draw for your event, particularly if they're some kind of celebrity or influencer in your industry.
Ask them to post about the event and what they'll be speaking about on their own blog and social media channels. You can also encourage them to be interviewed on other blogs and podcasts. Anything that helps you to reach a wider audience will bring more awareness and ticket sales.
I've done "come hear me speak" promo videos, walk off the stage videos, walking around videos, and WTF does this event's headliner know about their main topic articles – all to help support the events where I speak.
Need Help with Content Marketing for Events?
If you are ready to get more traffic to your site with quality content that's consistently published, check out our Content Builder Service. Set up a quick consultation, and I'll send you a free PDF version of my books. Get started today and generate more traffic and leads for your business.
BOOK ME TO SPEAK AT YOUR NEXT EVENT!
My favorite thing to do in the world is to speak to people at events. I try to use an inspiration to action model that gets people thinking AND ready to act when they get back to the office. I'm proud to have been the highest ranked speaker at a number of events with much higher paid (and bigger ego) speakers. I'm a 3-time author, listed as a Forbes top CMO influencer, a Top Business Keynote Speaker by the Huffington Post and a Top Motivational Speaker by Entrepreneur Magazine. Book me to speak at your next event!