Last month, over 450 B2B marketers gathered in Scottsdale, AZ, at the Content2Conversion conference to hear from industry leaders and experts on how to optimize content to reach the right audience. While conversations throughout the event hit on several marketing hot topics – from working with influencers to aligning sales and marketing teams – there was one recurring theme: the importance of the buyer. Here's why it's important and how you can truly connect with your audience.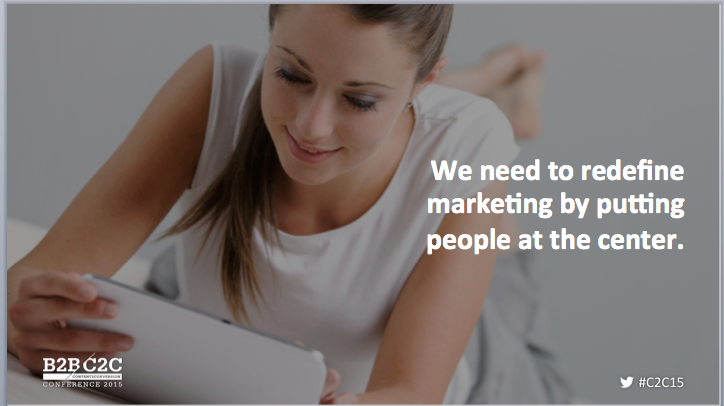 Marketing Must Focus On Customer Value
"The only kind of marketing that helps businesses connect with real people is personal content. Not just targeted, or personalized – personal content." – Michael Brenner
During his session, "The Personalization of Content," Michael stressed the importance of keeping your customer in mind at every step of the content marketing process. Effective content marketing seeks to deliver what your customers want.
By connecting with consumers, marketers can see real business results. Brenner shared a study that Jim Stengel, the former CMO of Proctor and Gamble, conducted, revealing that brands that focus on connecting with their consumers on an emotional level have a growth rate triple that of their competitors.
Andrew Gaffney, Publisher of Demand Gen Report, noted that it can be a huge competitive advantage if you can figure out if what you're talking about matters to your audience. As SnapApp CEO Seth Lieberman put it: Your only job (as a marketer) is to deliver value to your audience.
OK, so how do you deliver value?
Even when you've acknowledged that knowing your buyer is key to a successful content strategy, it can be difficult to get started. Marketers can get overwhelmed by all the persona options.
Erin Provey, Service Director at SiriusDecisions, shared her three-step plan with the crowd:
1) Isolate the audience. Simply make the conscious decision to choose a buyer!
2) Really get to know them.
3) Understand the environment in which they're operating.
She stressed that, "Buyer-centricity is a philosophy. Buyer-specificity is a best practice."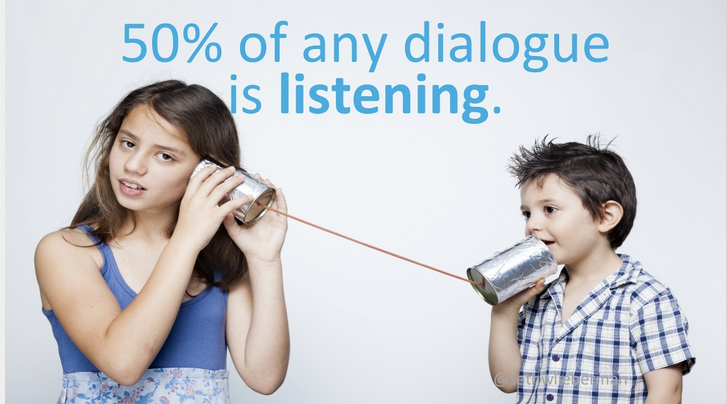 How to Listen
"Most people do not listen with the intent to understand; they listen with the intent to reply" – Stephen Covey, bestselling author.
Once you've isolated your audience, it's time to truly listen to them. Pay attention to the conversations you're having with them. Are you offering them the right content at the right moment across their journey? It's important to shift your story based on the questions your buyer is asking. Ardath Albee, CEO of Marketing Interactions, suggested marketers ask themselves, "Is your content relevant to them at that moment? Are your buyers on the channels you think they are?"
SnapApp CEO Seth Lieberman argued there are three things to listen for: Doing (behavior); Thinking (resonance); and Saying (sentiment).
How to listen for behavior:
1) Pick your KPIs (you have to know what you're looking for)
2) Wallow in the data (understand the nuances and ebbs and flows)
3) Ask why
4) Look for correlation then causation
5) Don't over-engineer
6) Test test test
In conclusion…
Start simple. Learn. Scale.