Content has the potential to be an incredibly effective marketing channel for healthcare organizations. Users search Google for health-related questions over 1 billion times each day, accounting for around 7 percent of the search engine's total search queries.
Research from Google shows that content is critical in the patient journey to researching and choosing a health facility. And, most patients start with general informational searches, rather than branded searches to find out more about a particular clinic or healthcare facility.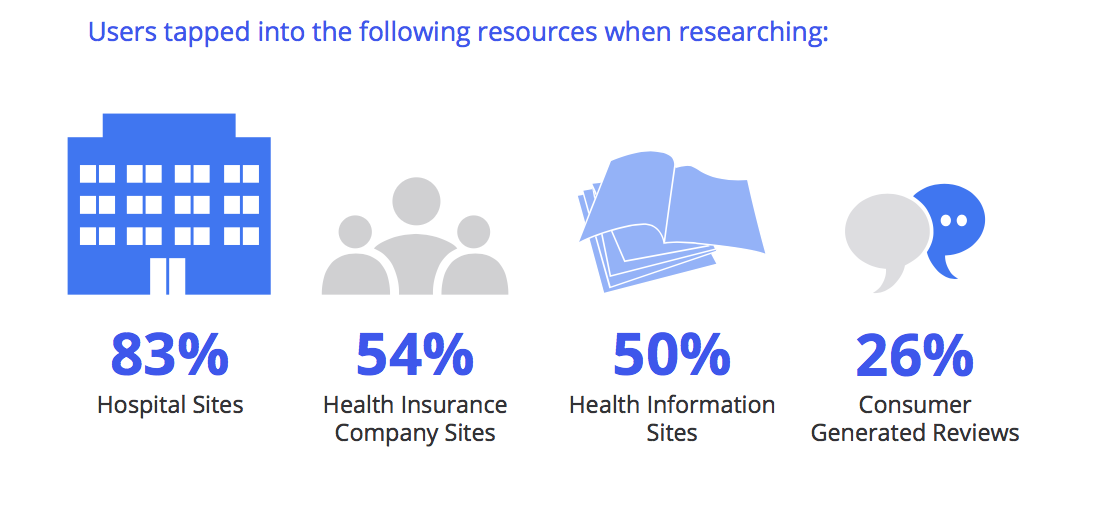 However, not all healthcare organizations are excelling at content marketing or convinced of its importance. Many hospitals are still spending the bulk of their marketing budget on traditional marketing channels, and while digital spend is increasing, it's more commonly spent on ads rather than content.
To get an idea of the true power of content marketing for health-related businesses, it can be helpful to look at some case studies of organizations that have achieved massive success at online marketing, primarily through content.
Quick Takeaways:
More and more people are searching for health information online, and there's huge potential for healthcare organizations to tap into this audience.
Health-related content should always be customer-centered and focus on solving patient problems, rather than directly marketing the facility.
It takes a lot of time and effort to achieve marketing goals with content, but the process can be speeded up when combined with more traditional advertising methods.
Cleveland Clinic
Cleveland Clinic's blog, Health Essentials, is the number one hospital blog in the USA and receives over 7 million hits a month. However, Cleveland Clinic was not always so successful with content marketing.
When Amanda Todorovich joined the team as senior director of content and creative services, she had a team of only three people, and the clinic's blog (named Health Hub at the time) was receiving only 200,000 monthly visits.
Amanda's journey to epic content marketing success started with a single video. The video, "Empathy: The Human Connection to Patient Care," had been produced by Cleveland Clinic's in-house media production team and released internally only, with the aim of encouraging every employee in the organization to utilize the power of empathy to provide better patient care.
The marketing team recognized the value of this video immediately and released it to the public. It quickly went viral, confirming what they already knew – patients resonated with the content because it focused on situations and health concerns that many of them had experienced personally.
Based on the success of the video, the marketing team decided to take a new approach to the blog. Rather than simply publishing more content, Amanda wanted to focus on publishing better quality content that had more value for patients.
In an interview, she points out that many content marketers in healthcare focus too much on using content to push procedures and treatments without actually thinking about how they can best serve their audience.
The content of the Health Essentials blog was refocused around specific health concerns, answering queries such as "what the color of your urine says about you" and "is it possible to become addicted to social media?"
Rather than creating content about the clinic and its services, Amanda and her team refocused the content around its patients and their needs and fears.
As she points out: "Every healthcare organization is about taking care of people, and your content should do the same."
Mayo Clinic
If you've ever searched for health information online, the chances are you'll have come across a Mayo Clinic article. The Minnesota-based clinic has achieved global reach through its content marketing and cemented its position as a leader and authority on all manner of healthcare topics.
Part of the clinic's success hails from the sheer length of time it's been publishing content online. The Mayo Clinic domain name was registered in 1997, and they've regularly been publishing new content ever since.
The clinic not only boasts an extensive library of health content but also uses its social media presence to increase brand trust, share patient stories, spread awareness, and prompt conversations around health-related topics. The clinic boasts an impressive 1.9 million followers on Twitter and over 1.1 million likes on Facebook. Moreover, content is a central part of their app marketing strategy too:
Mayo Clinic has also embraced interactive content to great success. The clinic's symptom checker is the first step in many patients' journeys to seeking medical care. The symptom checker guides users towards the clinic's medical conditions information pages, which include subtle CTA's to their products and services. But, more importantly, it can instantly provide the information that the user is looking for, building trust with each visit.
Northwell Health
New York network of hospitals and clinic, Northwell Health, is relatively new on the healthcare scene, but they've already made huge progress in distinguishing themselves from the competition, largely due to their well-planned digital marketing strategy.
Northwell's content marketing strategy centers around its content hub – The Well – which aims to answer common patient questions much in the same way as Cleveland Clinic's content strategy.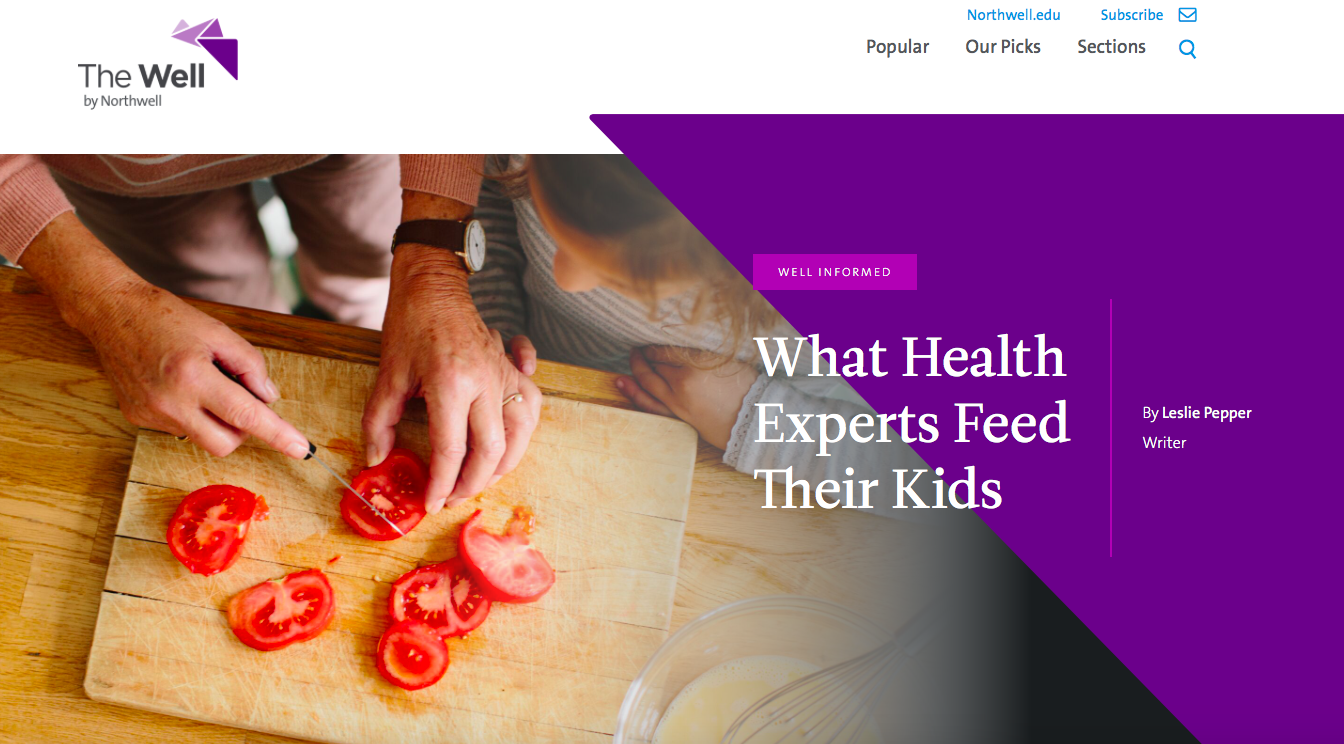 The blog directly answers questions such as "What happens during labor contractions" and "What are the early warning signs of Parkinson's disease?" as well as more general informational content such as how an ER is run and what to expect on your first trip to the gynecologist.
Some of the blog's most popular content is true stories provided by Northwell's own patients. Articles such as "I Survived a Brain Aneurysm" are both compelling and effectively showcasing the clinic's services and their commitment to patients. At the end of the article, readers are invited to learn more about the chief surgeon in charge of neurosurgery at one of the group's hospitals, read more about brain aneurysm, or to schedule an appointment.
Northwell Health is also pioneering healthcare integration with voice search. Their integration with Alexa provides instant information about emergency department wait times and location information for emergency care in the area.
Need Help with Content Strategy for Your Healthcare Organization?
If you are ready to get more traffic to your site with quality content that's consistently published, check out our Content Builder Service. Set up a quick consultation, and I'll send you a free PDF version of my books. Get started today and generate more traffic and leads for your business.