Unlike yesterday's robocalls or email blasts, today's sales automation all boils down to personalization. With the aid of today's sales automation software, you can learn which salesperson is the best fit for each customer and assign them automatically.
That's just the tip of the iceberg. Automatic reminders to follow up, scheduling software so customers can meet with you at a time that suits both parties, customer information at your fingertips – all are yours with leading-edge sales automation programs.
Even better, some sales automation programs allow you to integrate them with your content marketing platform. When you can do that, you can shatter the silos that have long kept vital information from both marketing and sales.
Bottom line, when you automate routine tasks, your sales teams can devote more time to creating killer presentations. Instead of leafing through files looking for all the information on a prospect, you can have all the data you need at the touch of a button.
And, if your sales automation platform allows for collaboration, you can bring subject matter experts in on the planning process. The technical knowledge they can provide might be the nugget of proof your prospect needs to move him or her to buy.
With cutting-edge sales automation, you can update data in real time across the enterprise. This ensures that everyone in the loop has all the same information. This kind of consistency avoids the kinds of mix-ups that can happen when everyone isn't on the same page.
Taking a silo-free approach to sales automation can also boost revenue. Specifically, when both your sales and marketing teams integrate your content marketing platform into the mix, that approach can become your key revenue driver.
Quick Takeaways:
Today's sales automation technology allows you to custom-tailor content to each customer segment.
Combining your sales automation tools with your content marketing tools allows you to combine your teams' talents for better results.
Collaboration among teams, in turn, allows you to take advantage of a wealth of leading-edge sales and marketing strategies.
Use Account-Based Marketing to Target High-Value Customers
In fact, your sales team can feed information to your content team, allowing them to create materials that answer their specific questions. Pairing your sales automation with your marketing software allows your team to create content tailored to each decision-maker's interests. For high-end B2B sales, this ability – called account-based marketing – can be a veritable gold mine.
Use Buyer Personas to Drive Strategy
Collaborating with your marketing team on the same platform allows you to create a seamless sales and content marketing strategy. When your sales teams add the objections and other feedback they hear out in the field, both sales and marketing can come up with a more personalized approach.
One of the best ways to do that is with buyer personas. Use both the feedback your sales team hears and the research your marketing team does on the audience segments most likely to convert.
From that information, create a profile of each of those segments. Giving these profiles a nickname, such as "Tina the Truck Driver" or "Don the Dentist," helps to focus both teams' efforts on messaging that drives results.
For example, let's say that you make accessories for semi-truck cabs. You're seeing high conversions from millennial female drivers. Here's a streamlined version of Tina the Truck Driver's persona:
Age: 28-40
Posts Instagram photos of her truck cab's interior
Loves pink anything
Pain points: Needs cushions on top of her seat to help her reach the controls better. Can't access her water bottle easily because she's up so high.
Works for a woman-owned trucking company with a high percentage of women drivers
Tina's bought a custom seat cushion from you – and she loves it. It doesn't shift like the old ones. And, she's considering buying your gadget that acts like a booster seat for her drink holder, which would solve her other pain point.
She's posted photos and links to these accessories on her Instagram and Facebook profiles. And yes, it's pink.
Your sales team wouldn't know that kind of information if they weren't working with your marketing team.
Conversely, unless your sales and marketing teams weren't working together on the same platform, your marketing team wouldn't know that Tina's boss just placed a call last week. But in fact, she did. And – she was inquiring about a discount rate for buying these accessories in bulk for all her female drivers.
Collaborating with the engineering team, the marketing team can repurpose parts of its white paper about the cushions' ergonomic benefits. First, they can create an email explaining how these cushions stay in place, allowing smaller drivers to have the same control that larger drivers do with standard seats.
The sales team can provide feedback from previous encounters with similar trucking firms, allowing the marketing team to tailor their messaging to cover some of the other companies' typical objections. Then, the marketing team can turn that message into an automated email that they can send out to the other women-owned trucking firms on their subscriber list. That email, in turn, would end with a call to action that encourages receivers to request a consult with the sales team.
That's how automated processes – personalized with today's technology – can drive sales through the roof. Collaboration among teams, though, is the only way to take full advantage of the capabilities of modern sales automation.
Nurture Leads with Personalized Emails
We're not just talking about inserting [Recipient Name] in the subject line and a few times into a vanilla one-size-fits-all sales email. Those kinds of automated emails, no matter how many times you mention the receiver's name, read like spam with a monogram – because they don't address the recipient's needs.
Today's personalized emails speak to the interests, needs, and pain points of each recipient.
With calls to action that lead your recipients to take another step along their buyers' journeys, you'll educate your prospects as opposed to selling them. By the time they reach the buying phase of their journey, they'll be the ones contacting you to arrange a meeting.
Personalize Web Content Through Buyer Personas and Other Data
With today's dynamic content personalization technology, you can customize what various customer segments see when they click through to a page on your website. Again, here's where your buyer personas earn their keep and then some.
When Tina the Truck Driver clicks on your homepage, she might see, "Hi, Tina! Ready to look at more accessories to customize your cab?"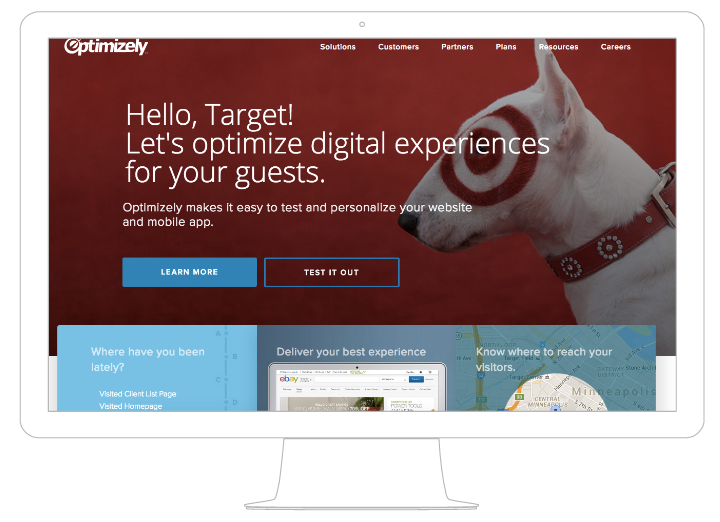 You can even target customer segments by the time of day.
What about Tina's boss? If she was still online after a hard day's work, she might be browsing through truck accessories websites. For her, the greeting could read, "Still up? Let's solve at least one of your challenges. Here's how you can make your fleet's interiors safer and more comfortable for your drivers."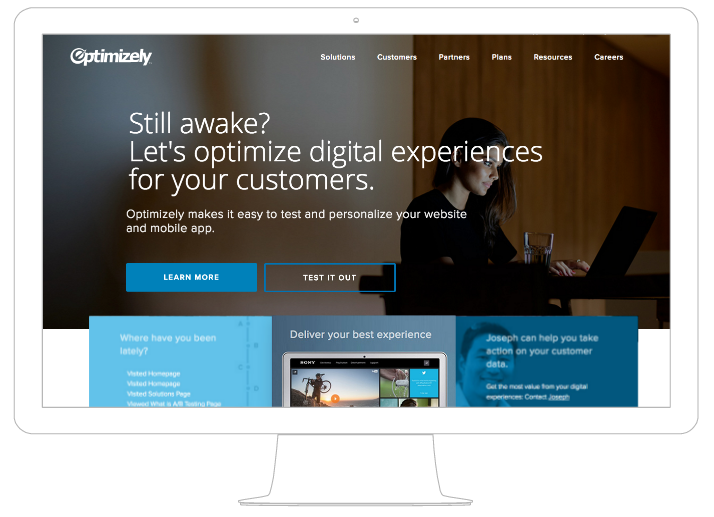 Checkmate. As we know, statistics don't lie. The numbers show that these kinds of personalized approaches can increase conversions by more than 100 percent.
If you are ready to get more sales-building traffic to your site with quality content published consistently, check out our Content Builder Service. Set up a quick consultation, and I'll send you a free PDF version of my books. Get started today – and generate more traffic and leads for your business.